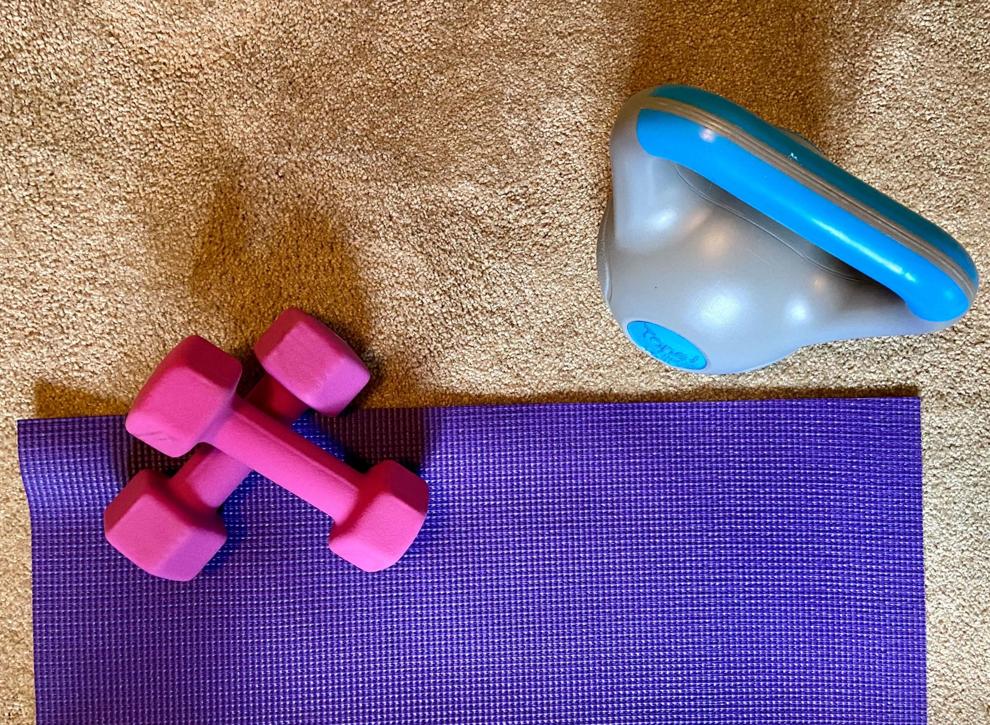 While we're all experiencing a life of social isolation, it's important to stay active. Whether it's just a walk around the block, some light stretching or a committed workout session, exercising can improve your mood, energy levels and help you sleep better at night according to the Mayo clinic. Here are a few options to help you get started.
Fitness apps
For the month of April, Down Dog, a virtual workout program, has made all five of its apps free. The various apps cover a variety of home workout styles and allow for a customizable component based on intensity, time and skill level.
Down Dog, Yoga for Beginners, HIIT, Barre, and 7 Minute Workout apps are all available in the Google and Apple app stores. 
Support local fitness centers
Times are tough, but if you can afford it, consider supporting a local fitness center in its efforts to conduct virtual workout classes. 
Yellow Brick Yoga, located in west Lawrence, is offering virtual yoga courses through Zoom. The studio established a "pay what you can" plan with staggered options ranging from free to $100.
Genesis Health Clubs is offering virtual courses through its app, free YouTube video tutorials and a variety of blog posts sharing at-home workouts. 
Check with your local gyms to see if they're offering any virtual programs. 
Hit the pavement
Lace-up your old running shoes, put together a good playlist and run outside for some fresh air. Just stay a safe distance from everyone while you're doing it. If you are a first time runner, or just getting back into it, Ad Astra running has put together a series of videos for best practices.
If you're interested in tracking distance, pace or time, apps such as ASICS' Runkeeper, Nike Training Club or many others can help you know more about your run. These are available in both the Google and Apple app stores.