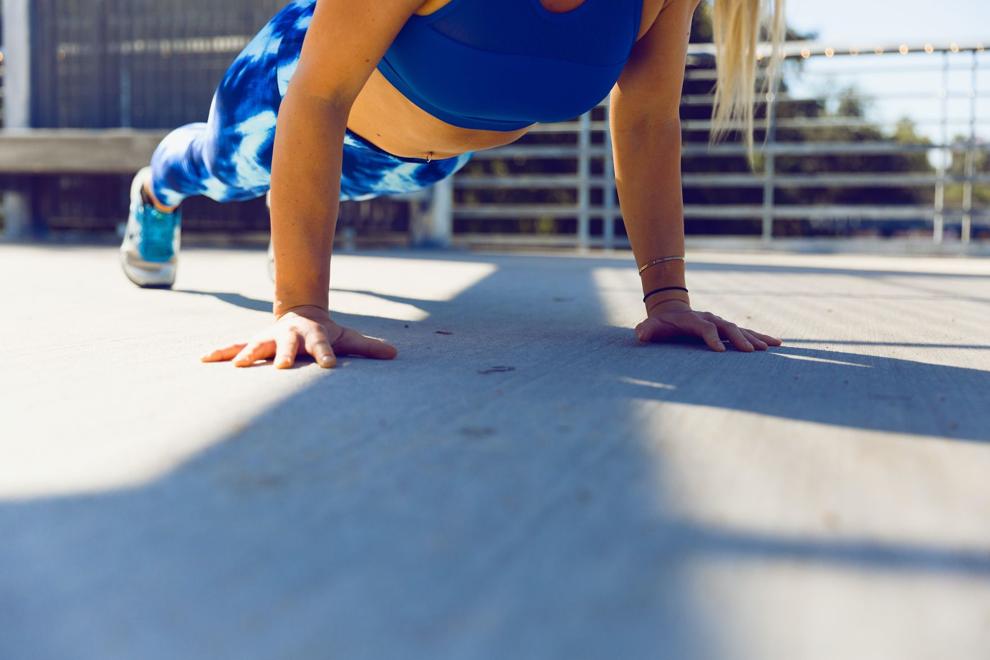 Sweat. Heavy breathing. Pounding hearts.
Let's talk about Insanity, baby.
The infamous at-home workout program led by Beachbody On-Demand trainer Shaun T first released in 2009. I remember because my dad bought the whole set and made me do some workouts with him.
I was sitting at home on a regular quarantine day feeling lazy, when a great bad idea popped into my head. Do I dare go look for those old Insanity DVDs? The total-body workouts require nothing but your body and an area to move it, which makes it a perfect COVID-19 workout solution. So I went looking and, just my luck, I found them.
I'm not the only one who's dared venture into this program. University of Kansas senior Jenna Clasen from Goddard, Kansas, tried a few workouts with her aunt a couple years ago.
"You always see the results of people who did stay with it, and I feel like that's motivating until you start doing it, then you're like 'holy crap, this is awful,'" Clasen says.
While an Insanity workout is an option for all of you stuck at home trying to stay active, I tried one so you don't have to.
I chose a workout called Pure Cardio (not a great choice for someone who hates cardio), but I thought I'd go all in. The Insanity program bases its workouts around max interval training, meaning you'll do back-to-back intense exercises with little or no rest in between.
I sat my laptop on my living room coffee table, mentally prepared myself for what I was about to get into, then pressed play on the video. A huddled pack of chiseled bodies appeared on the screen hyping each other up for the upcoming workout that would last 40 minutes.
If I look like that after this is over, I might just keep doing these, I thought to myself.
The workout started with a quick warm-up circuit.
"The most important part of your workout is right now – the warm up," Shaun T says in the video. "Never compromise form. Always stay with me. Stay strong. If you need to rest, take that break."
I'll be honest, I was already sweating. We followed this with a few minutes of stretching before getting to the actual workout – 15 minutes of pure cardio.
During that 15 minutes, we did 15 different exercises each done for one minute, taking a quick rest when needed. The whole workout was basically a ton of jumping – jumping jacks, jump ropes, frog jumps, suicide jumps. I could feel my heartbeat in my ears.
I was about to give up when finally, the 15-minute timer ran out. We were done.
"That shit is bananas," Shaun T says, lying on the floor. It made me feel good that even the instructor was exhausted.
My calves were still sore three days later. While the Insanity program is made to last 60 days, one day was enough for me. That workout was quite literally insane, and I just don't want to have to exert that much effort again anytime soon.
Clasen says while the workout was intense, she might decide to do another.
"We'll see if I get to that level of boredom," she says.
If you do get to that level of boredom and want to try an Insanity workout, there are several pricing options on the Beachbody On-Demand website starting at $39. Or, you could go look through your parent's old DVDs and probably find a set.