On the ever popular app TikTok, there are over 57.9 million views underneath the hashtag "outfit hacks." The tagged videos range from helpful and fun to comedic and impractical. Some accounts have completely dedicated their content to these fashion tricks. 
Running the risk of having a permanently morphed "For You" page, I, with the help of University of Kansas freshman and TikTok lover Aditi Kiragi, decided to see if these hacks lived up to their view counts. 
After hours of browsing, our search was narrowed to five must-see hacks that incorporate new trends, accommodate for the approaching winter weather and have a touch of impracticality.
Hack #1: Dress evolution
This hack is based on a popular sound that explains different ways to elevate a mini dress. We were highly skeptical because most of the recreations were comedic. I was very surprised and pleased with the outcome. The jean jacket and button up shirt made the outfit feel unique. This hack is funny because creators combine each separate suggestion into one outfit, yet when we did that we achieved a chic, layered look. I would highly recommend trying this hack. It is a fun way to reinvent clothes that are already in your closet.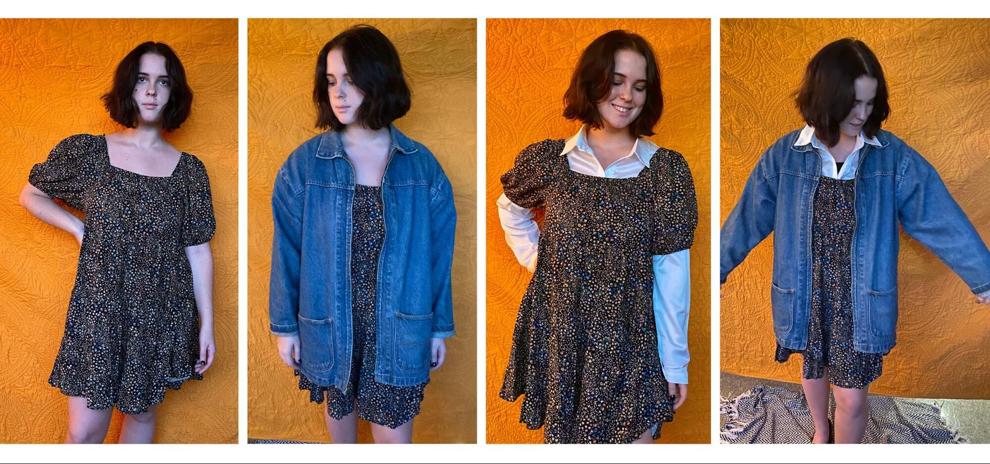 Overall Look: 9.5/10 | Practicality: 10/10
Hack #2: The versatile purse
For this hack, the creator took a cross-body bag and converted it into a 90's inspired shoulder purse. It seemed like an inventive way to dress up an ordinary bag, but we struggled to achieve the desired result because of the purse we used. The knot slipped out immediately since there was an opening at the top of the bag. 
"It would work a lot better with a bag that has a zipper, but it is a nice way to use your bags for multiple occasions," Kiragi says.
Overall, the hack is easy and innovative. I am eager to use it on a more practical bag.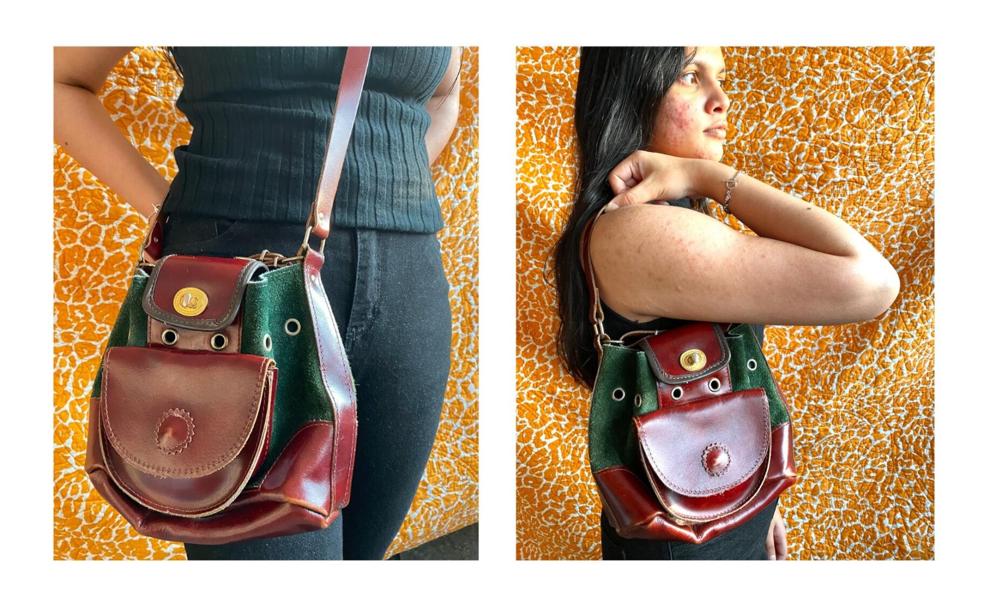 Overall Look: 8.5/10 | Practicality: 7/10
Hack #3: Cropping a sweater without scissors
This hack was simple and effective but quite underwhelming. The goal of the hack is to crop an otherwise "too-long" sweater by fastening a belt around your ribcage, and then pulling the sweater through until it reaches a desirable length. We found that the belt robs the sweater of its cozy nature, and the crop looks bulky. The belt was secure, but could slide down if you plan to be active. This cropping technique may look more flattering over a skirt or dress.
Overall, the hack was uncomplicated, but the result does not compel us to try it again.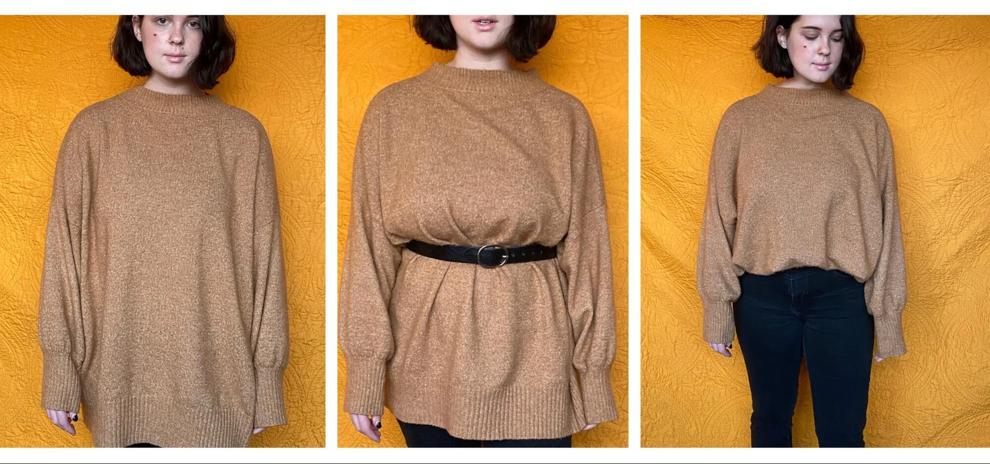 Overall Look: 7/10 | Practicality: 7/10
Hack #4: DIY belt loops
This is a much simpler hack than the rest, but arguably the most useful. We secured the hair tie on the belt by doubling it over and sliding it onto the end without the buckle. It was a perfect fit, and is a genius way to fasten the end of a belt without belt loops.
The only downside is unique belts. If your belt is a different color or width, the hair tie may not fit, or may look tacky. All in all it was a very successful hack, and I will definitely use it again.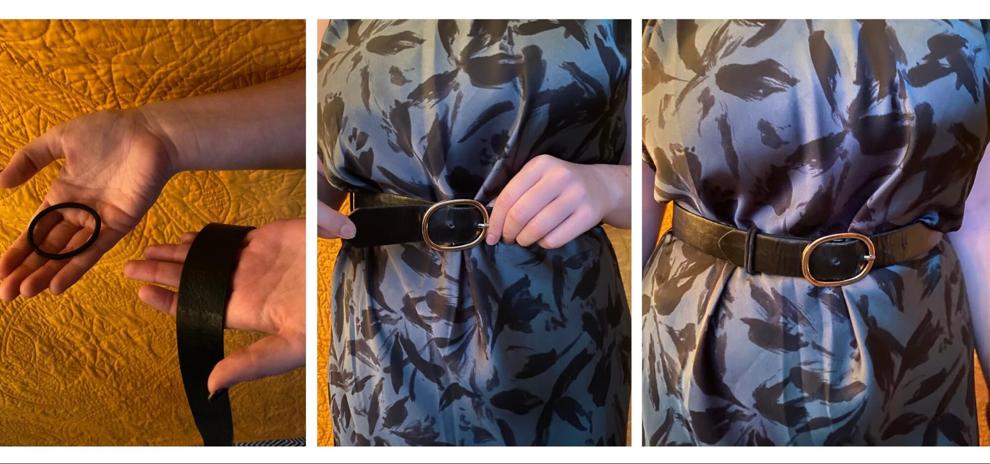 Overall Look: 8/10 | Practicality: 10/10
Hack #5: The scarf shirt
This trend is so popular that fashion retailers are even selling their own versions. We had high hopes for our version of the scarf shirt, and were not let down. The shirt is easy to put on and is very secure with the right knot. We initially feared that the scarf wouldn't be conducive to non sample-sized bodies, but that was not the case for us. Kiragi chose a color-blocked thick scarf, which provided realistic coverage for wearing the look out. 
"I think it was a super cool hack. If you have a sizable scarf, anyone can make it work," Kiragi says.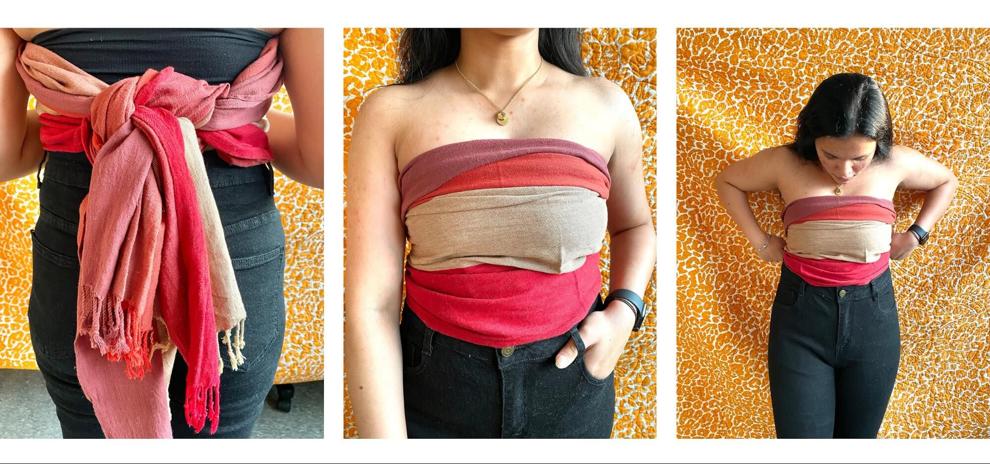 Overall Look: 10/10 | Practicality: 10/10