During her time at the University of Kansas, Alison Dover has learned and honed her skills on photography. In her senior year, Dover has used the power behind the lens to speak up on social issues.
One of her projects, started last semester, is called "Sick of This," and is a series of photographs featuring women who have experienced sexual harassment or rape.
It all started after she read an article about Taylor McTague, a woman who was stabbed after a man catcalled her. This prompted Dover to think of instances such as how she feels when she has to walk alone to her car at nights.
"What surprised me is how common situations like this [sexual harassment and rape] actually are," she said.
She went to a friend's house, the friend brought in a roommate, and the roommate went and got more women in the same apartment complex.
"I couldn't believe it," Dover said. "I'm thinking, 'are you kidding me?' I have a room with like 10 or so girls spewing stories out."
With a topic like this, she understands that there are things she needs to be careful on, such as making an accusation on someone.
"I've had to be careful on what I say and who I say it to," she said. "I've even covered my basis by meeting with a lawyer."
For Dover, a Lawrence native, photography is her way to connect with others.
"I find work I'm passionate about and then use my camera as a tool," she said.
Stemming from her project, she organized a protest earlier this semester at Wescoe Beach. Around 50 people came and went during the time it happened. Dover said she had a photo booth set up where she asked people to write down what they were sick of in relation to campus rape culture.
"The Emily Taylor Center brought a group over for a bit, we held signs," she said. "I was happy with how it turned out."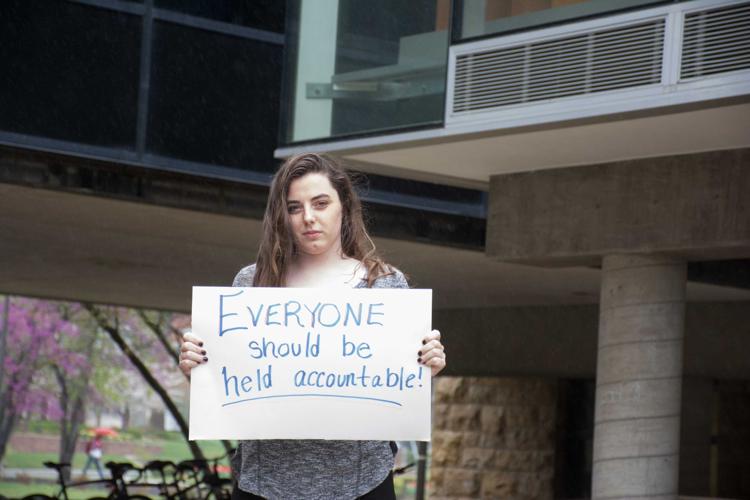 For Daniel Coburn, photo media design assistant professor, who has taught Dover for two years, Dover is a person that accepts this role of leadership that comes with being a voice to others.
"She's become really socially conscious," he said. "She has a willingness to engage with the public."
Dover used to photograph graffiti around Lawrence. She wanted to give "artists that don't have a face" an even bigger platform, she said.
"I like to give people a voice," she said.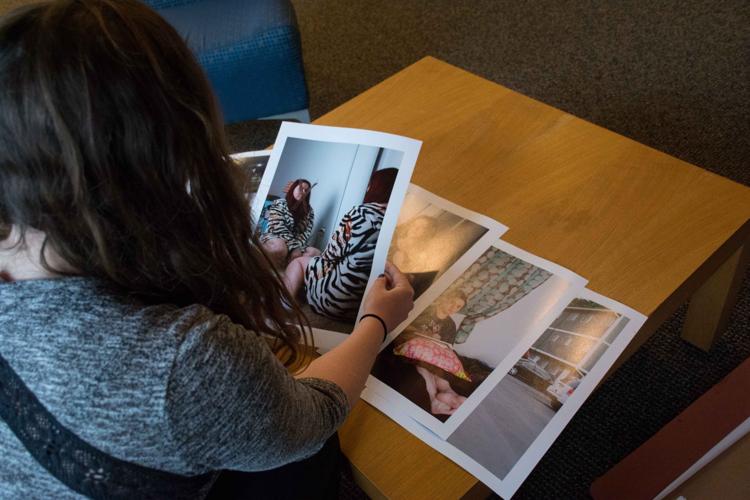 Living all her life in Lawrence, she never considered going anywhere else but the University for college.
With graduation a few weeks down the road, Dover said she doesn't have any definite plans. She hopes to find a job and will probably stay in Lawrence.
She's working toward preparing her senior gallery show in April, which will feature her "Sick of This" project, along with the protest and a project on the February Sisters she has been working on.
The February Sisters were a women's rights advocacy group in 1972 who occupied the East Asian studies building for 13 hours looking to obtain resources to meet pressing needs of women like the establishment of a women's health program and a free day care center paid for by the University. They issued six demands and only left the building when administrative officials agreed to give them an audience.
Dover said her desire to use photography to address social issues  comes from her sense of empathy towards others, which is also inspiration for her work.
"What inspires me is giving them space to share their stories," she said.
— Edited by Mara Kubicki