Eyes across Lawrence and the United States were set on Minneapolis Tuesday — as the judge announced the jury's verdict, finding Derek Chauvin, the former police officer convicted of killing George Floyd, guilty on all counts.
Jury selection for the trial began March 8. There were nearly six hours of closing arguments from the prosecution and defense over Chauvin's culpability. 
The jury was in deliberation for just over 10 hours before coming to a verdict. 
Over the summer, there were weeks of protests. Police forcefully removed a group of protesters that occupied the 1100 block of Massachusetts Street, after a letter referring to Black Lives Matter demonstrators as a "lynch mob" was posted in South Park. In early June, hundreds marched from Lawrence City Hall down Massachusetts Street, chanting Floyd's name and "I can't breathe." 
Former Student Body President Tiara Floyd, the first Black woman to serve in KU student government's top role, attended one of the protests in early June.
"This is something that is much bigger than all of us," Floyd said to the Kansan in early June. "This is something that is truly affecting all of us and we want systematic change in this country."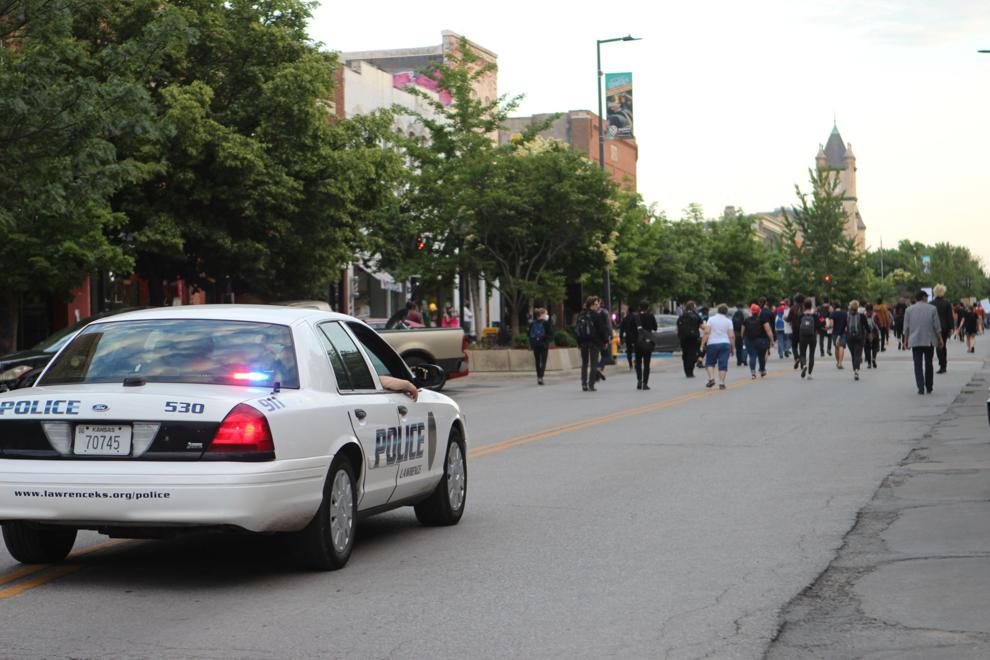 KU students joined the calls for change — a group of students mobilized to request KU leadership abolish its KU Public Safety Office. Over 1,000 people signed a petition in agreement of the request. It also included other calls for action: banning U.S. Immigration and Customs Enforcement from campus, restrict access to the Lawrence Police Department and disarming security. 
It led Chancellor Douglas Girod to put together a campus task force on community safety. The task force ultimately concluded in its final report that the continuation of KU PSO was necessary, but that there needed to be better response systems in place for response to mental health crises and increased presence of mental health professionals, as the Kansan previously reported in November. It also suggested Girod should convene a police oversight board of nine members. 
This is a developing story. It will be updated.