This year's Big Event, an annual day of service organized by University of Kansas students, proved successful on April 17 despite challenges brought on by the COVID-19 pandemic.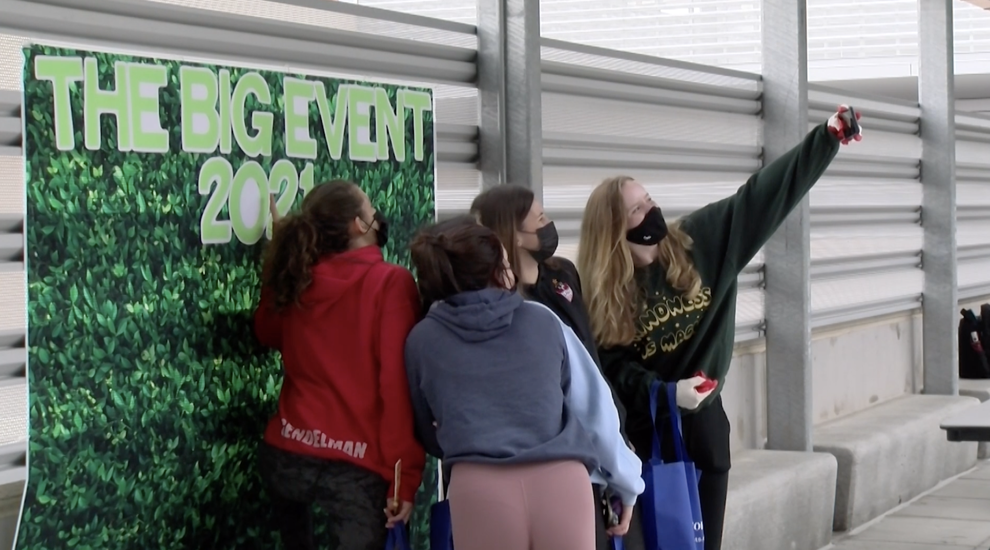 This year, most volunteer work was outside to limit COVID-19 risk. There were over 400 volunteers and almost 100 registered job sites. 
The Big Event is a way for KU students to help the Lawrence community by working at various job sites in the city. The organization's main mission is to thank the Lawrence community, said Jacob Hammil, executive director of The Big Event. 
"Lawrence is a home and a community, and not just a place where people come for school," Hammil said. "We really want to build that community bond between Lawrence and the students and faculty and staff that are here at KU."
Junior chemical engineering major Kathryn McNaughton volunteered at The Big Event with various friends from the scholarship halls at KU. She was planning to volunteer last year, but the event was canceled due to the pandemic. 
"I'm really glad they're having it this year," McNaughton said. "It's nice to know that other people care about you, so going out in the community and making an impact is good." 
Sophomore nursing student Natalia Gonzalez said it is especially important to volunteer during a time when community members may be struggling, and said volunteering at The Big Event made her want to do more community service. 
"If you didn't get to volunteer this year, come out next year," Gonzalez said. "You will really make someone's day by volunteering anywhere."
Hammil is excited for next year's Big Event, and said he's ready for it to look like a Big Event of years past. 
"There are two years of students who don't know about The Big Event, so we're really trying to make sure they have the whole KU experience," Hammil said, "and we think The Big Event is an integral part of that experience."