The opening of the new Student Engagement Center in the basement of the Burge Union has been delayed, as plans have been reworked to make better use of the space and ensure it is meeting student needs to the best of its ability, said Student Senate Chief of Staff Zach Thomason.
The Student Engagement Center was first proposed by Thomason and former Student Body President Noah Ries during the 2018-2019 school year as a new home for KU Info and a hub for graduate students.
The center had not received enough attention from different groups on campus for it to be ready for construction, Thomason said.
"There was a conversation of 'Has this idea been vetted enough?' Nobody said these ideas weren't good or solid, it's just 'Do these ideas work together?'" Thomason said.
Lisa Kring, director of Building and Event Services for the Memorial Union, formed a group of faculty and staff who held several meetings over the summer to discuss what should be included in the space and how to make its resources effective for all students.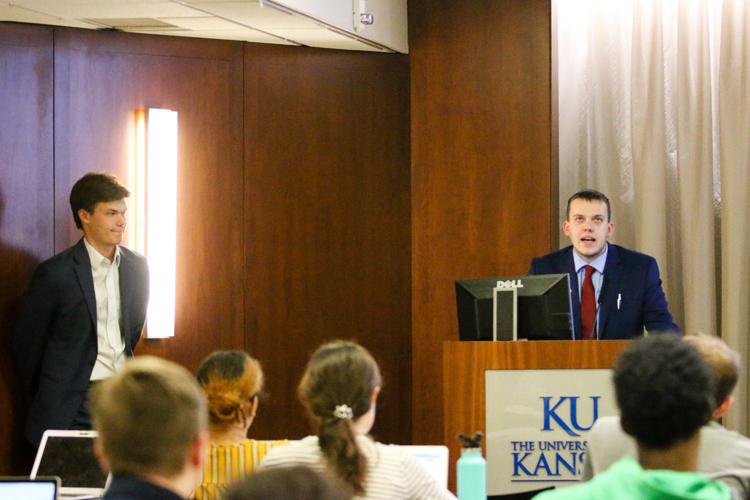 "While it is a space that's designed to be easily modified, if it's all wrong from the start, it just doesn't bode well for the success of the space," Thomason said. "So the mission we were given was really just [to] make sure that it's done right."
During the meetings, Thomason advocated for the inclusion of KU Info and a designated space for graduate students, two things which were included in the initial model of the space.
"I said, from a technicality perspective, if those things aren't in there Student Senate will have to reevaluate their funding," Thomason said.
Funding for the construction and operations of the Student Engagement Center was passed through the fiscal year 2020 fee review bill. The fee included a one-year cost of $2.00 for construction and an annual $1.25 for operations.
The new space will include a KU Info desk, a graduate student lounge with a separate swipe-in entrance for graduate students and an esports lounge. 
"Last year's administration came to us about a proposal of what we might be able to do in the basement of the Burge and it incorporated also some thinking about how to continue the KU Info program," Kring said in a Senate University Affairs committee meeting Wednesday. "Since then we have developed that with our corporation board."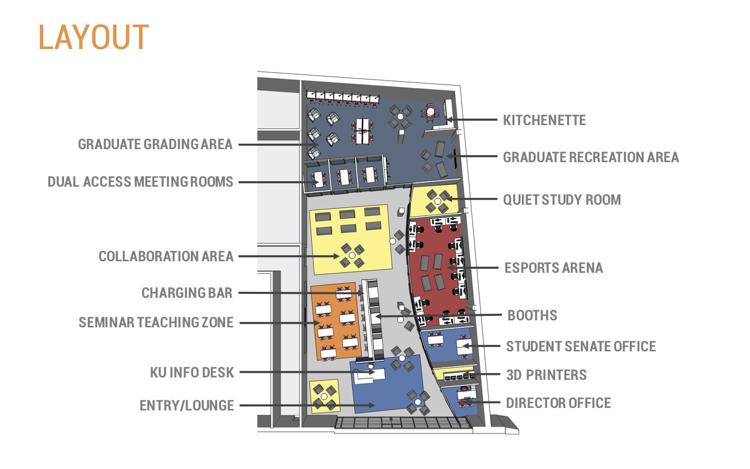 Graduate Student Body Vice President Chris Brown attended the meetings over the summer and spoke as an advocate for graduate students. He wanted to ensure the idea of a designated space for graduate students didn't get lost in different discussions.
"I think oftentimes given the different schedule and different structure that we have as graduate students, we can easily get lost in that conversation and oftentimes based on our schedule [we] can't be a part of that conversation," Brown said. "I made sure to the extent that I could that I was at every single meeting and making sure to chime in and say 'Hey don't forget about us, we like having some additional space too.'" 
The space will give graduate students an area to grade, collaborate, present and spend time around other graduate students. Brown believes this space will help the University recruit and retain graduate students by giving them the incentive of having a space personalized to their needs.
The overall construction cost of the Student Engagement Center is an estimated $900,000, with an annual operations cost of $110,000, Kring said. About $85,000 would come from student fees and the remaining balance would be covered by the Union underwriting the costs.
Construction for the center has not started, and there is currently no set date for its opening.