Back in early September, freshman Santiago Vasquez came into contact with someone who tested positive for COVID-19. 
Vasquez, a political science major from Salina, decided he would move out of his dormitory, Ellsworth Hall, to mitigate the spread of the coronavirus. Instead, he would temporarily isolate in Naismith Hall, a private residence hall the University of Kansas leased as an isolation space amid the COVID-19 pandemic. 
One of his roommates volunteered to join Vasquez. The others chose to remain in their dorm while waiting for their test results.
When Vasquez arrived in Naismith, he found a confusing path forward  — he didn't receive a coronavirus test before he relocated, and it was unclear how he was going to get one. 
"There weren't official instructions given to me when I got to Naismith on how to get tested," Vasquez said. "I was told briefly in a call with Watkins [Health Services] that they were testing out front. When I got there they had stopped testing for the day, so I had to wait until after the weekend to get tested."
He waited two days to learn he contracted the coronavirus. 
Vasquez isn't the only student who found the process confusing. The Kansan spoke to three students who stayed in Naismith who detailed their often confusing experiences of self-isolation in the private residence hall turned isolation ward.
KU Housing Director Sarah Waters said instructions are tailored specifically to each student's needs. 
"We know that this is hard," Waters said. "When we're talking to students who are in KU student housing, and are asking what their needs are, some are choosing to go home for quarantine or isolation, and we also know many can't go home."
Relocating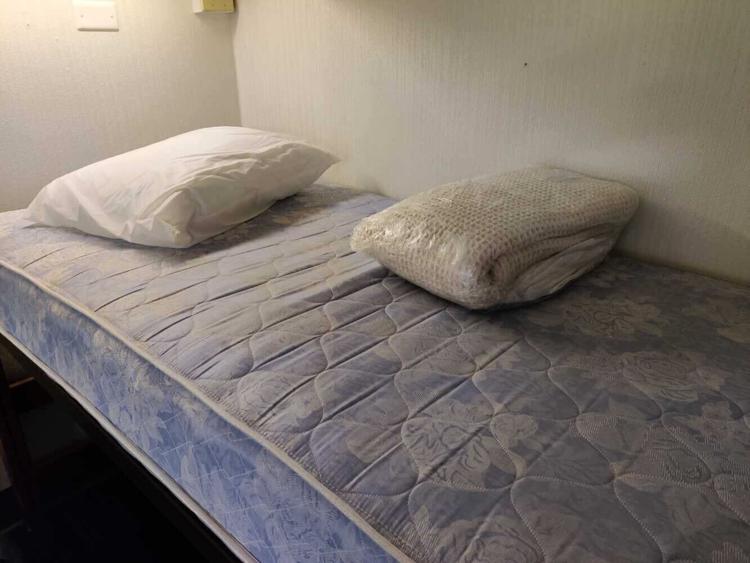 Students who are exposed to the coronavirus but haven't been tested are given the option to stay in their dorm to await test results. 
That was the choice Vasquez made. The dormitory he was moving to, Naismith, has the capacity to hold up to 200 students. The students staying there vary in between those who are isolating or quarantining. 
On Oct. 9, KU reported there were 21 students in isolation and 68 in quarantine in both on campus and off campus housing. The data provided by KU also shows how many students are isolating in Naismith, but it doesn't have any numbers listed with their graphic. 
It takes on average three to seven days for nasal swab test results to come in, KU spokesperson Erinn Barcomb-Peterson said in an email to the Kansan. The average turnaround time for the asymptomatic saliva testing, which KU uses to surveillance test its student population, is about a day and a half.
Similar to Vasquez, other KU students found themselves in Naismith to mitigate the spread of the coronavirus. They also found the process confusing. 
KU freshman Ron Heminway, a computer engineering major from Kingman, tested positive for COVID-19. 
Heminway's COVID-19 test took three days to get back. About three hours later, he was contacted by Student Housing and told he would move to Naismith, where he would stay for 11 days. 
Heminway found the process of moving to Naismith difficult, particularly because Housing didn't offer help moving. 
"Luckily I had a car, but for people who don't have a car, walking with your stuff to Naismith has to be an inconvenient journey," Heminway said. 
Waters acknowledged the issue, and said her team is working on finding transportation for students. 
"Students are sometimes taking a cart from the front desk, they're loading it up and they're pushing it down to Naismith, and that's fine," Waters said. "We are hopeful that we will be able to get the transportation solution set up."
'You could just leave your dorm'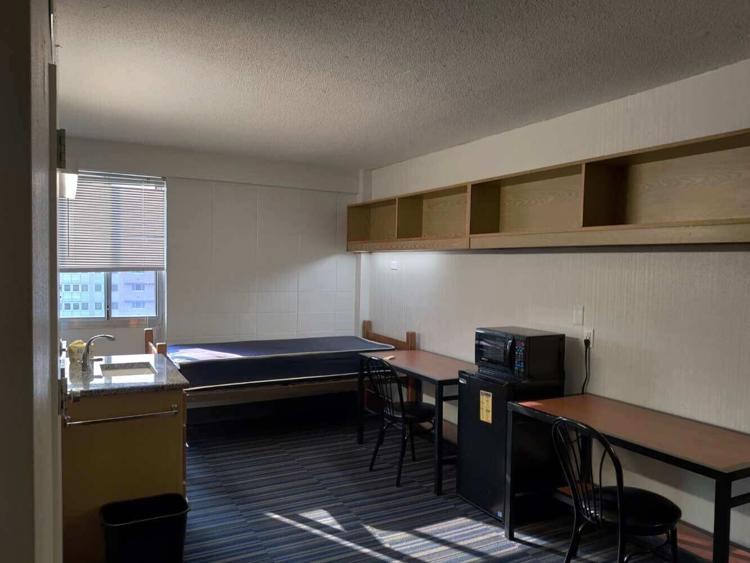 While at Naismith, Vasquez remained in his room. Food and other necessities were delivered to his door. 
Students have the option to order food online from KU Dining, as long as they place their orders for the next day by 5 p.m.
"In my room they had beds, chairs, blankets and pillows," Vasquez said. "We had one roll of toilet paper and a tiny bar of hand soap. Besides that, there wasn't anything else. I believe we had to call the front desk and they would have people who would come and give [extras]."
During his stay, Vasquez limited his interaction with others. 
But not everyone did the same, he said.
"The people on my floor would interact with each other a lot," Vasquez said. "They would go to each other's rooms, hang out. Sometimes, they would also leave the building. And this is before they had been tested. One of them was still waiting for their results, and they ended up coming back positive."
"I'm sure that the front desk [at Naismith] is trying their hardest," Vasquez continued. "It just feels like it defeats the whole purpose of Naismith if the people there can go into the public at any time."
Heminway said he saw similar behavior during his stay.
"I definitely heard commotion outside my door a lot," Heminway said. "If you wanted to, you could just leave your dorm and hang out in the common area."
Freshman Breck Carpenter, a psychology major from Springfield, Missouri, is another student who chose to isolate in Naismith. She tested positive for COVID-19 after having a fever, cough and headache — common symptoms of the coronavirus, according to the Centers of Disease Control and Prevention.
Carpenter got her test results back two days after being tested. In a phone call with KU Student Housing, Carpenter was told to pack up her belongings so she could isolate in Naismith. She brought a week's worth of clothing and everything she needed for online classes.  
Carpenter was required to stay at Naismith Hall for seven days, since she already was showing symptoms the week before. Students must stay in quarantine for 14 days to see if they eventually develop symptoms if they don't already have them. She stayed in her room the entire time.
"One of my friends was on a different floor, and they said at one point someone from the front desk came up and told everyone to go back to their rooms because they were all mingling in the hallway," Carpenter said.
Waters said that students in isolation are required to stay in their rooms. Students who are quarantining are allowed by KU housing to leave Naismith, as long as they take precautions like social distancing and wearing a mask.
"There are typically 20 students in that building in and out at different times, because some are symptomatic and awaiting test results, test negative, are cleared to leave," Waters said. "Some have already tested positive, so they stay in isolation."
Waters said that if students are supposed to be in isolation but are leaving Naismith, action will be taken and the students may be removed from the facility. She added that if students observe things that are inconsistent with procedure, they should report it.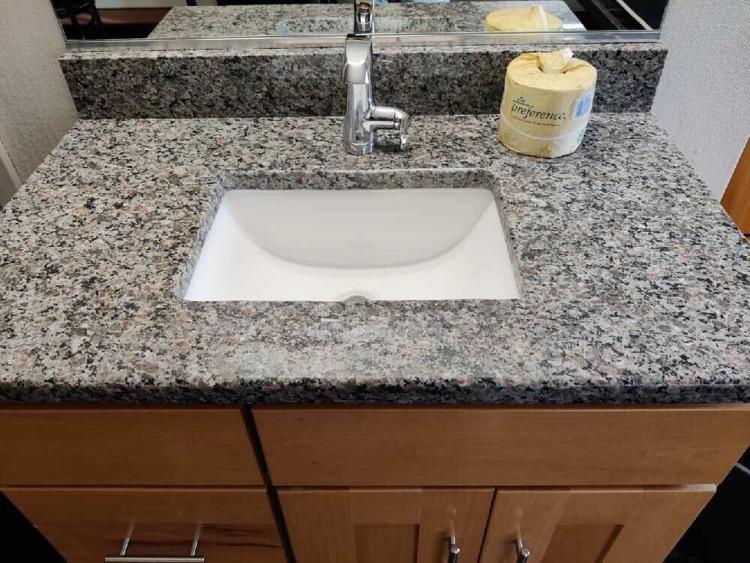 Unclear communication
Some students in Naismith are in quarantine rather than isolation, Barcomb-Peterson said. KU Housing defines quarantined individuals as students who have come into contact with the coronavirus and are waiting on their test results. Barcomb-Peterson said these students are allowed to leave their rooms in Naismith.
"Students assigned to Naismith get their specific instructions based on their situation," Barcomb-Peterson wrote in an email. "This means that some who are only quarantining and asymptomatic are able to leave. Moreover, they are given instructions about how to protect the community when quarantining."
Carpenter said that communication between Watkins Health Services and Naismith Hall wasn't clear. She had to inform the front desk of Naismith Hall about her situation more than once.
Watkins has a lot of cases they deal with, Waters said. As such, it makes it easier for Housing to ask the students those questions, then verify it with Watkins. 
"We really appreciate the students reporting that they're feeling bad, and getting help and getting assistance, because that's the only way we can protect each other," Waters said. "We continue to make adjustments as we learn more."
Vasquez stayed at Naismith for 10 days, as he was already showing symptoms before he arrived. He said the process of reporting to Naismith and receiving isolation instructions from Watkins was complicated.
"I think there should be a clearer line of communication between Watkins and Naismith," Vasquez said. "The way the system seems to be working right now is that students call Watkins and then report back what they heard to Naismith. So, the middleman is the student."