Content warning: This story contains explicit language 
Last Saturday marked the end of "Gaypril," a yearly celebration of the queer community at the University of Kansas. To commemorate the month, the Center for Sexuality and Gender Diversity and Student Union Activities hosted the second annual Kansas Drag Showcase. 
Due to COVID-19, last year's show called for a drive-in style audience in the Lied Center parking lot. However, this year, the event was able to resume with regular programming in the Kansas Union ballroom. 
The night included 13 entertainers, three of whom were KU students. About 550 people attended the event, according to SUA. The show was hosted by Ms. Amanda Love, a drag queen from Lawrence and Didi Cumswell, a performer from Kansas City, Missouri. 
Mikayla Leader, a KU senior from Wichita, serves as the executive director at SUA. Leader said it is important for universities to foster a comfortable place for students to experiment. 
"Drag performances are really unique and very much a cultural thing to the LGBTQIA+ community," Leader said. "If students are interested in trying out drag for themselves, this gives them a safe space to do so." 
Charles Nordquist, a KU junior from Marion, Kansas, performed under his persona, Betty Pitch. Saturday night served as Nordquist's drag debut.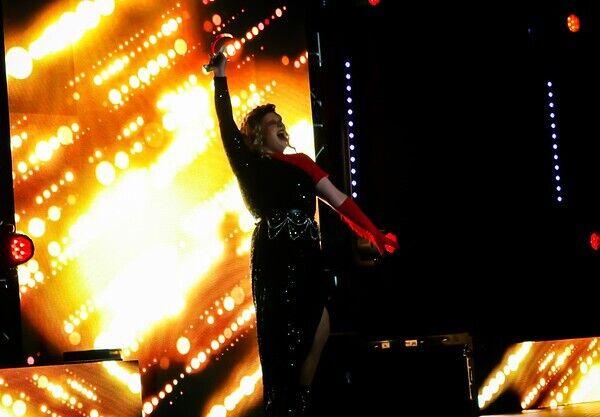 "I really got to see how open and welcoming our local drag community is," Nordquist said. 
However, some student performers were already regulars within the Lawrence scene. Sindhu Manda, a KU junior from Overland Park, Kansas, has been performing as their drag persona "Sheila the Genderfuck" since last summer.
Manda said the event taught them to have more confidence in their act.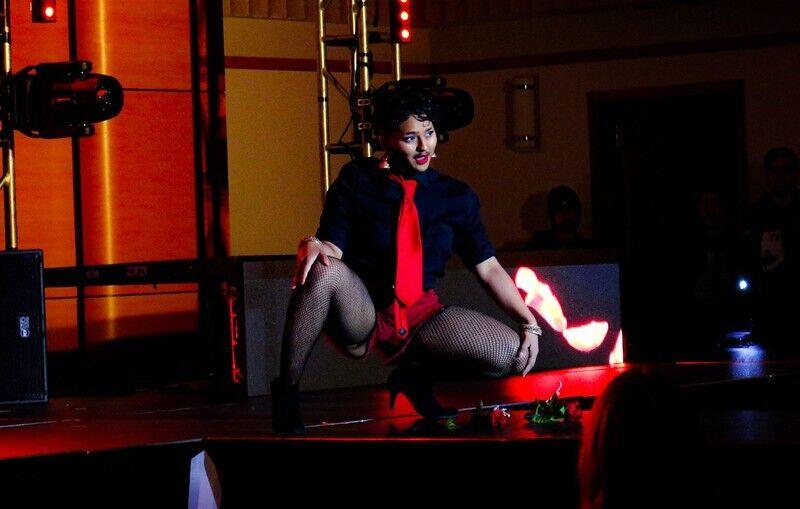 "My friends were in the crowd yelling my name and they loved me," Manda said. "I loved getting to meet so many drag performers."
SGD graduate assistant Jesse Gardner emphasized the importance of this event, adding that drag is one of the most visible forms of self-expression. 
"It takes your entire being to go into it; you know, your heart, body and soul," Gardner said. "In order for students to be able to express themselves in the way that we want them to be able to, this is a necessary space, and we are happy to create that space for them."