The University of Kansas will rename the Integrated Science Building after former Chancellor Bernadette Gray-Little, effective spring 2020, according to a campus-wide message from Chancellor Douglas Girod released Wednesday evening. 
The building will be renamed Gray-Little Hall, Girod said. Gray-Little was the 17th chancellor at the University, serving from 2009 to 2017. 
The Kansas Board of Regents, which regulates public higher education in Kansas, voted Wednesday evening to allow the University to rename the Integrated Science Building.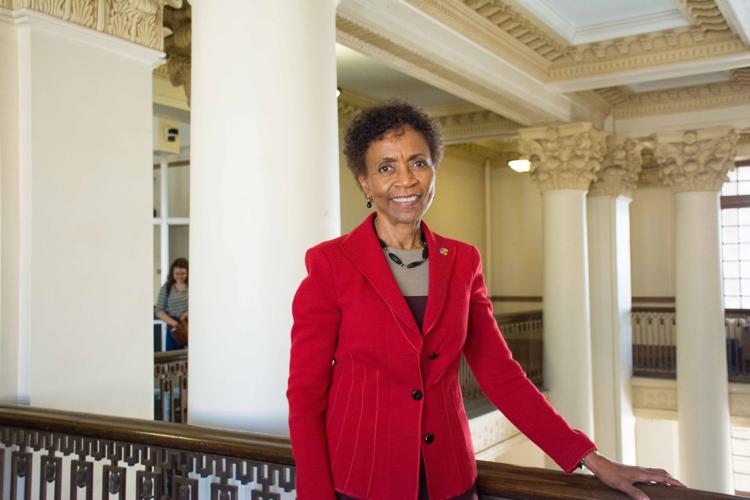 "Today's news continues a long tradition we have at KU of honoring our former leaders and recognizing their service to our university and to our state," Girod said in the message. "Our former chancellors all have a building named for them, and there is not a more fitting selection for Chancellor Gray-Little than the Integrated Science Building." 
Girod pointed to how Gray-Little led "a physical transformation of our campuses, particularly with regard to the Central District." 
In 2015, Gray-Little took out a loan to fund the Central District from a Wisconsin Agency to help pay for the Central District. It cost the University about $21 million per year, according to the bond agreement with Wisconsin's Public Finance Authority. 
The Integrated Science Building, which opened in 2018, cost the University about $117 million. To help pay for the building, the University sought an increase in international enrollment.
International enrollment ultimately fell, causing a deficit in the University's budget due to construction of the building, as previously reported by the Kansan. The University then implemented a $20 million budget cut during the 2018-2019 academic year. 
Gray-Little was also granted Chancellor Emerita status Wednesday by the Kansas Board of Regents. Chancellor Emerita is an honorary title given to retired faculty members in recognition of their service, according to the University's policy library.