Almost 50 years after its creation, the KU Info Desk is facing the threat of being shut down after the KU Memorial Union saw large budget cuts, proposed in September 2018.
"Due to budget pressures, the Union can no longer partially underwrite the director position (related to DeBruce Center management)," said Union Director David Mucci in an email.
KU Info is described on their webpage as "a humanizing element in a large, sometimes confusing university system, to help navigate the waters of KU, and help students, alumni, faculty, staff and members of the community to gain access to information." With an online database available to everyone at any time, KU Info has lost some of what made it so special in its formation.
Without KU Info, however, students will have to search existing university databases for information themselves in order to get the answers they need.
The Union has made the decision to stop funding their portion of the service, therefore requiring Student Senate to decide how to make up for the loss of funding, and whether they want to continue the service or end it altogether.
"We are currently looking into options for how to maintain the service without a hike in student fees. We think the service is valuable but at the same time recognize that affordability is critical for students right now," said Student Body President Noah Ries.
The Union's funding from KU Info will instead be going to the DeBruce Center.
"Savings [from KU Info] will be used to support the DeBruce Center which receives no student fees for operational costs," Mucci said. "[Student Senate] has been given notice to the Union decision in order that it may consider whether and how to continue the program and/or fully fund the director position."
KU Info was created following protests on campus against the Vietnam War and Racism. After the Memorial Union burned in April of 1970 and two students were shot and killed, Lawrence citizens and Jayhawk parents and families alike expressed concerns and uneasiness, while a citywide curfew was put into place.
Students and administrators agreed that a single phone line on campus was needed in order to address rumors and settle those who called the line, including students, parents, media, and he community.
KU Info soon became a resource for the community to quickly gain access to University information. In the late 70s, it turned into a general information line instead of rumor control. People were encouraged to call with any University inquiries. The booth, which still remains today sat on Jayhawk Boulevard and Sunflower Road and had its workers go to Watson Library for answers to questions.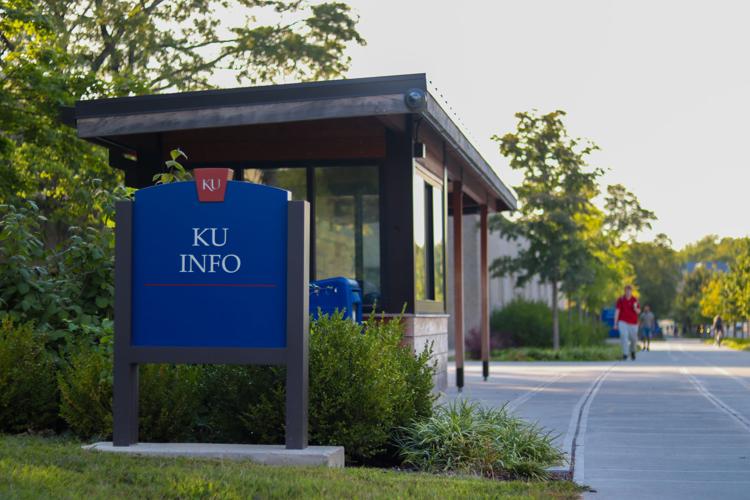 After later moving to the Union, KU Info became a 24-hour service that could answer any question presented. In 2002, KU Info lost its funding and was then adopted by University Libraries, and was then moved to the Anschutz reference desk. However, after rumors that KU Info had died, protests were held and petitions were signed which resulted in new funding. KU Info moved back into the Union and adjusted the service to be answers via phone, the internet, or in person.
What was once a service that employed reference books and index cards evolved into a system of online resources and databases to answer any campus inquiries. Although it has changed overtime, KU Info has remained a constant source of information on campus, running as a Student Senate program.
"Union operations are primarily supported by generates revenues," Mucci said. "With enrollment and sales static and inflationary costs increasing, the Union must undertake all efficiency measures to remain solvent."
Student Senate must make their decision regarding KU Info in late February or early March with an alteration to the Required Campus Fees.
"We are currently processing a few options for how to best approach this and would love feedback from the student body," Ries said.