Andy White and Meg Kumin, the official photographers for the University of Kansas, are responsible for capturing campus life from every perspective. From the top of Fraser to the chaos of Allen Fieldhouse, there are few places Kumin and White haven't captured.
"We have access to stuff that a lot of people don't, and we feel fortunate to be able to photograph things that a lot of people don't get to see," White said. "I get to see how many people are doing amazing things at KU and spend a little bit of time with those people and learn about what they are doing and what their field is."
Despite their positions, neither one began their college lives as photography students. Kumin came to the University in the 90s, earning a Bachelor's degree in American studies and a Master's degree in computer science. After working as a software developer at the KU Natural History Museum for seven years, she quit to raise her kids for another seven years.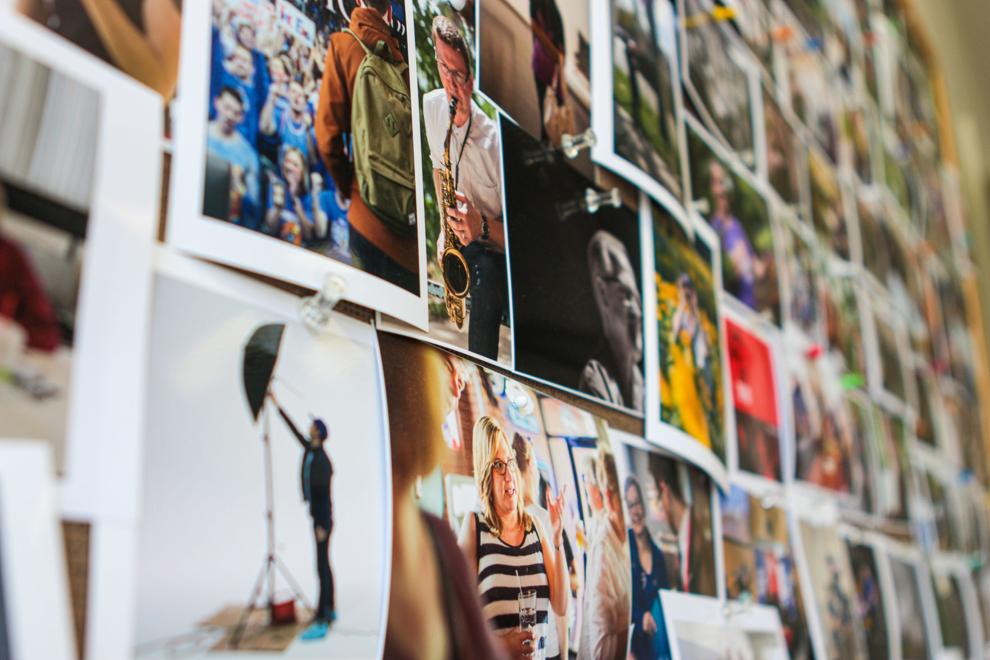 White graduated from the University in 2012 with a history degree and afterwards worked for Sunflower Bike Shop. 
After Kumin spent seven years with her children and White wanted to move on from Sunflower Bike Shop, both discovered their love for photography and started working separately as freelance photographers. After spending time as freelancers, they each wanted a stable career in photography.
"We were both in a place where we were looking to find a stable career in photography, which is hard to do freelancing," White said. "We both saw an opportunity here at KU."
Beyond campus photographers, Kumin and White also serve as teachers and mentors for student photographers. Kumin even teaches University 101 for freshmen.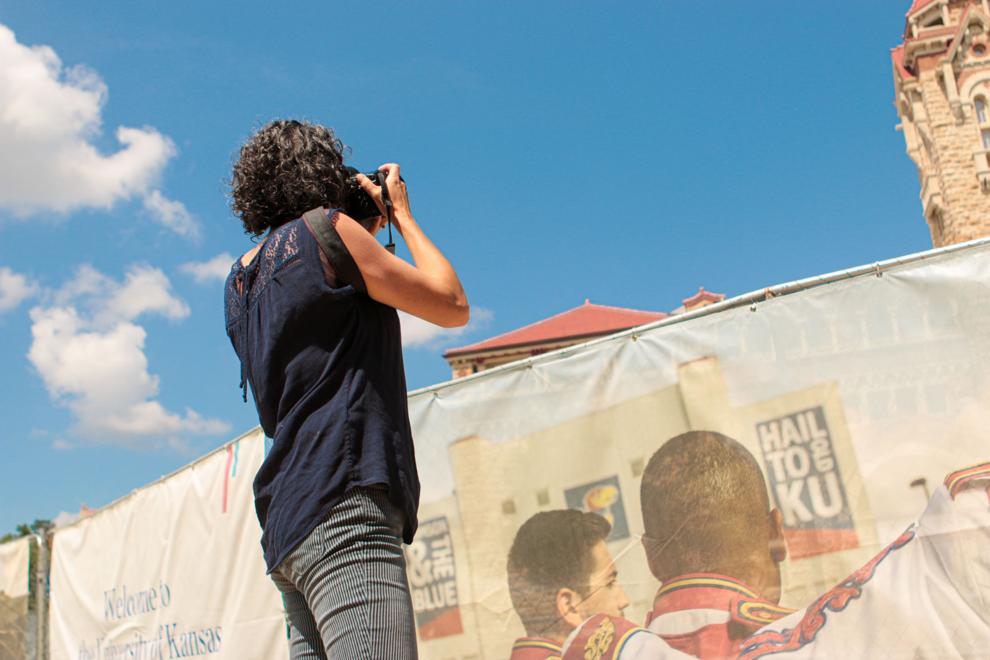 Through the years of photoshoots from Kumin and White, a few stories stand out to them. Kumin followed David Burnham, principal preparator for the Natural History Museum, on an excavation trip to Montana and got the chance to help excavate the head of a Tyrannosaurus rex skeleton.
"I always joked that when I was done with high school that I wanted to be a student for the rest of my life but not have to do the homework, and I feel like this job allows us to be a student in every single class and every single research lab and not have to do the homework," Kumin said.
Despite shooting at the most exotic events on campus, Kumin and White say their favorite place to shoot is on Jayhawk Boulevard, where they can see students walk to class and go about their day.
"That strip from Fraser to Strong," Kumin said, "is somewhere that I could just spend two hours a day every day."