As the coronavirus pandemic continues to spread in some regions around the world, Camila Ordoñez, a rising senior at the University of Kansas, has found a way to help vulnerable people from her home-country Colombia. 
The measures taken in Colombia since mandatory quarantine started on March 22 have incapacitated a large portion of the population from working. Many workers in Colombia rely on informal activity, which has been hurt by the pandemic. Ordoñez felt driven to help those who couldn't work.  
"I couldn't stop thinking about people's jobs," said Ordoñez, who is from Barranquilla. "There are millions and millions of Colombian people that live on their day to day earnings."
She first posted a video titled "Odio X Amor" (Hate X Love) that spread a message of positivity among Colombians and asked for donations. As of Tuesday afternoon, the video has surpassed 3,000 views. Ordoñez then decided to take it a step further, launching Amor X Locombia (Love for Locombia), a charity to help Colombians in need.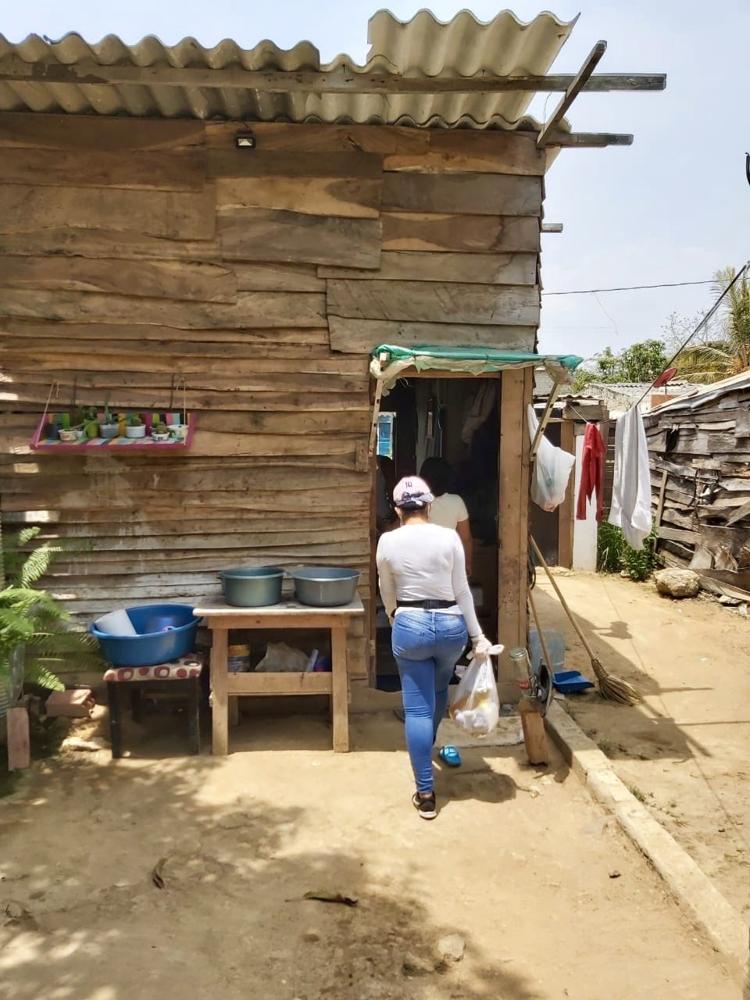 "Locombia to me is the best version of Colombia itself," Ordoñez said. "It's like the reinvented version of Colombia that people don't see." 
Amor X Locombia has donated more than 1,000 food baskets and provided people with tips on how to stay safe from COVID-19. A portion of the fundraised money will also be spent on agricultural kits, which include tools and material people can dedicate to agriculture.
"We want to give to these people the tools necessary for them to succeed," Ordoñez said. "To grow in some way and learn to subsist during this crisis."
Amor X Locombia receives donations through Venmo and Zelle. The campaign can be found at @amorxlocombia on Instagram and Twitter, and also reached at amorxlocombia@gmail.com.
The campaign includes a fashion collection — LOCOMBIA X Nuestra Gente" ("LOCOMBIA for Our People") — of three t-shirts representing its mission and Colombian culture. More than 200 t-shirts were sold in three weeks, Ordoñez said. 
"Locombia to me is people who dream and people who work today in order to achieve a better tomorrow," Ordoñez said.   
Since Colombia remains under national lockdown, planning and mobilizing resources has not been easy. Ordoñez said she encountered some limitations, such as finding a factory to make the t-shirts and having more than 1,000 beverages at her house for food baskets.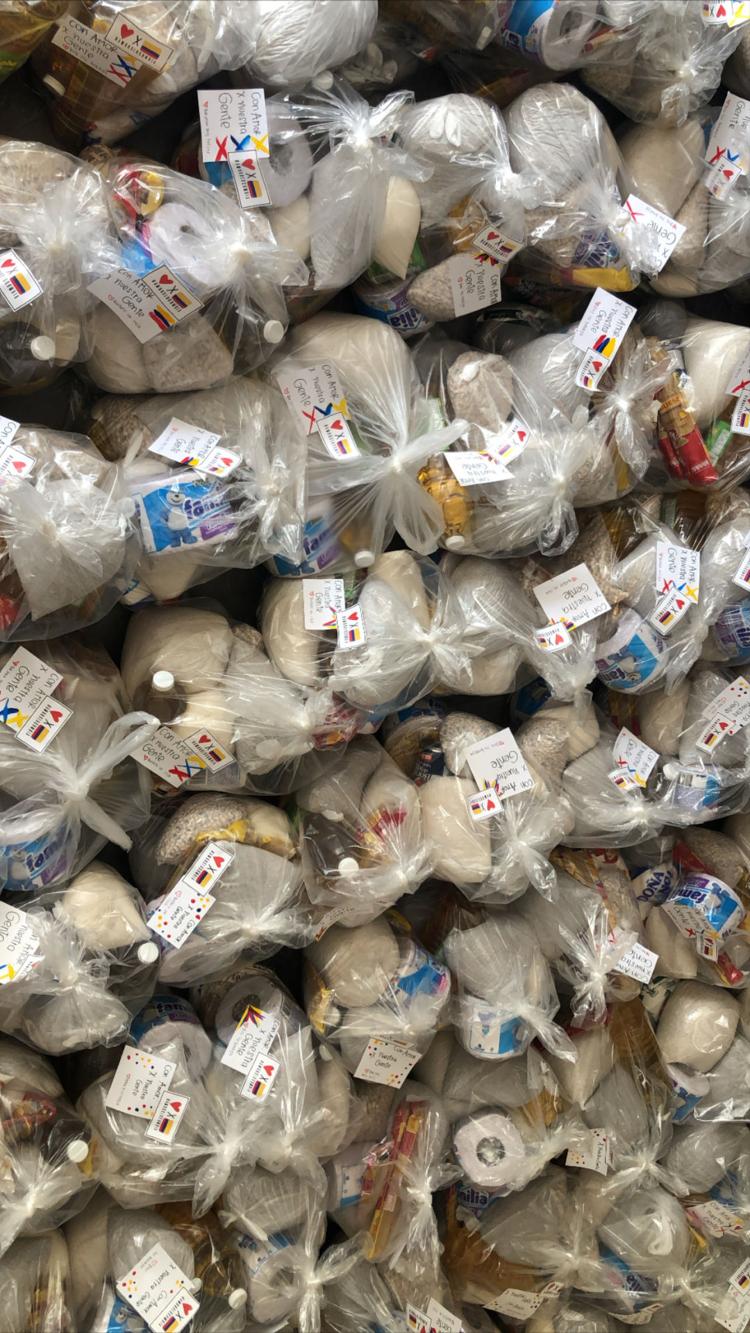 Ordoñez is now designing a second fashion collection and is working with Honors Community Advocates and other student organizations at KU to organize a giveaway with local Kansas brands. 
Achal Patel, president of Honors Community Advocates, said the organization joined Ordoñez because of her ambition and sincere motivation. They plan to advertise the campaign, give resources and reach out to contacts about the giveaway. 
"What Camila is doing is really impacting a lot of lives, it's helping a lot of people in need who have been affected in a really bad way by the pandemic," Patel said. 
Ordoñez is currently looking for any businesses willing to donate gift cards, products, services or experiences as the giveaway prizes. The money raised will go to Amor X Locombia. 
Ordoñez's work has impressed many, including her academic adviser David Slusky. 
"Her passion to work for her home country is evident every time we meet," Slusky said in an email. "The way that she was able to use the fact that she was unexpectedly home to do some good, I was really very impressed by that."  
While Ordoñez plans to return to campus in the fall, she hopes to continue working on Amor X Locombia. She has begun paperwork to establish it as a non-profit.