This is a two-part Q&A introducing the presidential and vice presidential candidates running in the 2020 Student Senate Election. 
Presidential candidate Apramay Mishra and vice presidential candidate Grant Daily lead Free Staters, the only coalition running in the 2020 Student Senate Election. 
Mishra, an economics and political science double major from Lawrence, is Student Senate's vice chair of the finance committee. Before that, he was a College of Liberal Arts and Sciences senator. 
Daily is a triple major in history, economics and international studies from Wichita. He is currently a senator for the College of Liberal Arts and previously served as Student Senate's government relations director. 
Free Staters announced its campaign in mid-February. The coalition will face independent candidates Isabella Southwick and William Wilk in the election. 
The Kansan spoke with both candidates over the phone to ask about their campaign and background before voting opens on April 19 and closes April 25. 
The Q&A has been edited for brevity and clarity.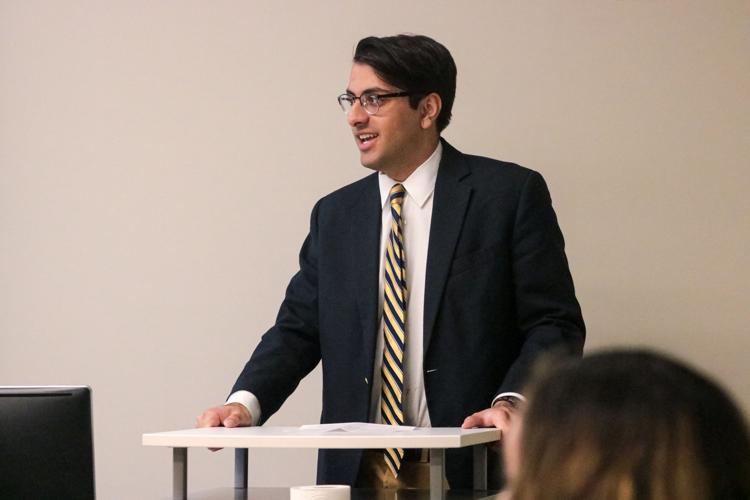 Apramay Mishra, presidential candidate 
Kansan: Why are you running for student body president? 
Mishra: "I've thought about it a lot, and the biggest thing it comes down to is that my first priority is always to help someone else. Maybe it was sort of the way I was raised, but I was always taught that if you just spread kindness and you help others, it makes the world a better place. That's what we're looking to do at the bare bones of our campaign. These policies are all aimed at helping people, and oftentimes, those people are not able to advocate for themselves for various reasons."
Kansan: What is one of your biggest goals that you will work toward implementing if elected? 
Mishra: "The progress that the social mobility committee has made this year — I would really like to see that continue into next year. Some of the short term recommendations, I would like to see the administration respond pretty quickly to that. So far, we've heard that they're super open and receptive to that, especially Provost [Barbara] Bichelmeyer, having done something similar at UMKC. We're really trying to make sure that we can start changing the culture around KU basically."
Kansan: What are your biggest accomplishments in Student Senate? 
Mishra: "It would probably go back to my time on University Senate and [the University Senate Executive Committee] because, from those, I was really able to link issues across campus to students. When we held a town hall at SenEx about the provost's budget discussions last year, there was just a real outpouring of support in the community. Being able to see that governing body work so well and hear the issues of the community was really big for me. This year, I think the work that is being done by Martin [Vazquez], Seth [Wingerter] and the rest of the social mobility committee, I'm incredibly proud of, especially after sitting on [the Educational Opportunity Fund] this year. Every time we had to make a decision about the amount of funding that certain organizations on campus get, we had to understand that with that fund specifically. There's real people that are going to be affected by that decision."
Kansan: Why should students cast a vote for you and members of your coalition? 
Mishra: "I think you can really see it in all of the interactions that I have with members of our campaign. It's just the sense of excitement that's there, as well as the sense of community that's being built. It's that innate Jayhawk spirit, which is really about lifting up those around you, at the same time as yourself. We're going above and beyond with 25 platforms because we have people so dedicated to this coalition and to bettering this University, that they want to go above and beyond. Grant and I are fully committed to helping as many people as we can. That's been our goal from the beginning, and it's been our goal to make sure that people can look at that Jayhawk and know they're home."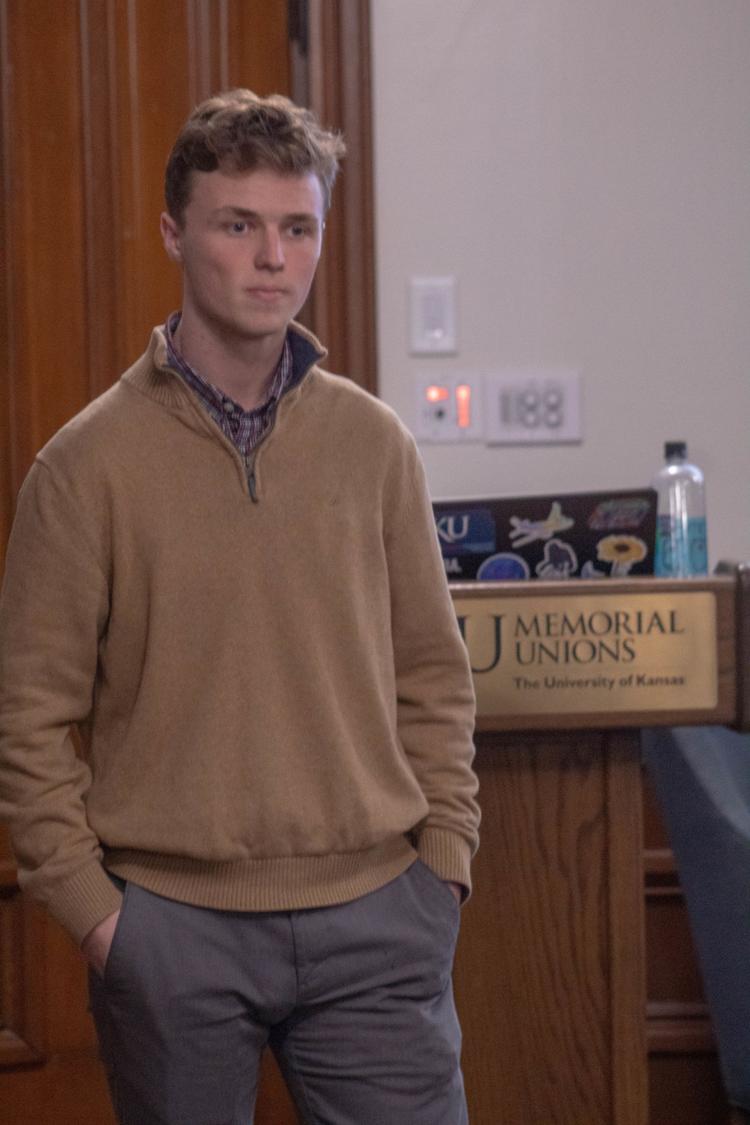 Grant Daily, vice presidential candidate
Kansan: What have been some of your biggest accomplishments throughout your time in Senate? 
Daily: "My sophomore year, I was really involved with the Student Environmental Advisory Board. We granted out tens of thousands of dollars to really improve the environment around campus and Lawrence and then in addition to that, allowed students to formulate projects that gaged in that process as well. My junior year has probably been my most successful year thus far. Being able to advocate for a donation program to help students on a corporate board for the Union level. Being able to really hold the University accountable for sexual violence across the campus, although we're kind of disappointed that we weren't able to go the extra mile there [due to the coronavirus pandemic], but students can be assured in the fact that everyone I know who was working really heavily on it will be back next year. I'm proud that for the most part when it comes to legislation and platforms, I don't have any regrets so far."
Kansan: Why are you running for student body vice president? 
Daily: "I'm running because I'm tired of a structure that doesn't properly talk about homeless students. That doesn't acknowledge, to the extent that we should, students that go hungry at night. A system that isn't set up in the best way for survivors of sexual violence. When we think about marginalized identities, we oftentimes will think about what are things we are able to see right now in front of us. Race comes to mind. Religion is one that's up there. When it comes down to it, there's a lot more to that. If I can achieve one thing in my role next year as student body vice president, it will be to increase the help that we can put towards those who are most marginalized in all aspects — financially [and] situationally."
Kansan: If you're elected, what will you work hardest toward implementing during your administration? 
Daily: "One of the biggest accomplishments of [former student body vice president Charles Jetty's] senate career was establishing a Student Senate Fee that went toward SAPEC. SAPEC's office is funded not fully, but very heavily by Student Senate. It's an issue that at times, we've cared very deeply about. I want to continue the conversation on campus that acknowledges sexual violence — that it's happening, that it's harming people and that the University can have a better response to it."