This is a two-part Q&A introducing the presidential and vice presidential candidates running in the 2020 Student Senate Election. 
Presidential candidate Isabella Southwick and vice presidential candidate William Wilk are running as independent candidates in the 2020 Student Senate Election against the Free Staters coalition. 
Southwick, a political science major from San Francisco, is Student Senate's policy and development director, and Wilk, a journalism major from Basehor, is a student senator for the School of Journalism. 
Before serving as policy and development director, Southwick also served as the outreach director for last year's Crimson+Blue campaign and a replacement senator for the College of Liberal Arts and Sciences. Wilk first joined senate last year as a journalism school senator for the Crimson+Blue coalition. 
Southwick and Wilk announced their campaign last week, after deciding to run in early March, Southwick said. 
The Kansan spoke with both candidates over the phone to ask about their campaign and background before voting opens on April 19 and closes April 25. 
The Q&A has been edited for brevity and clarity. 
Isabella Southwick, presidential candidate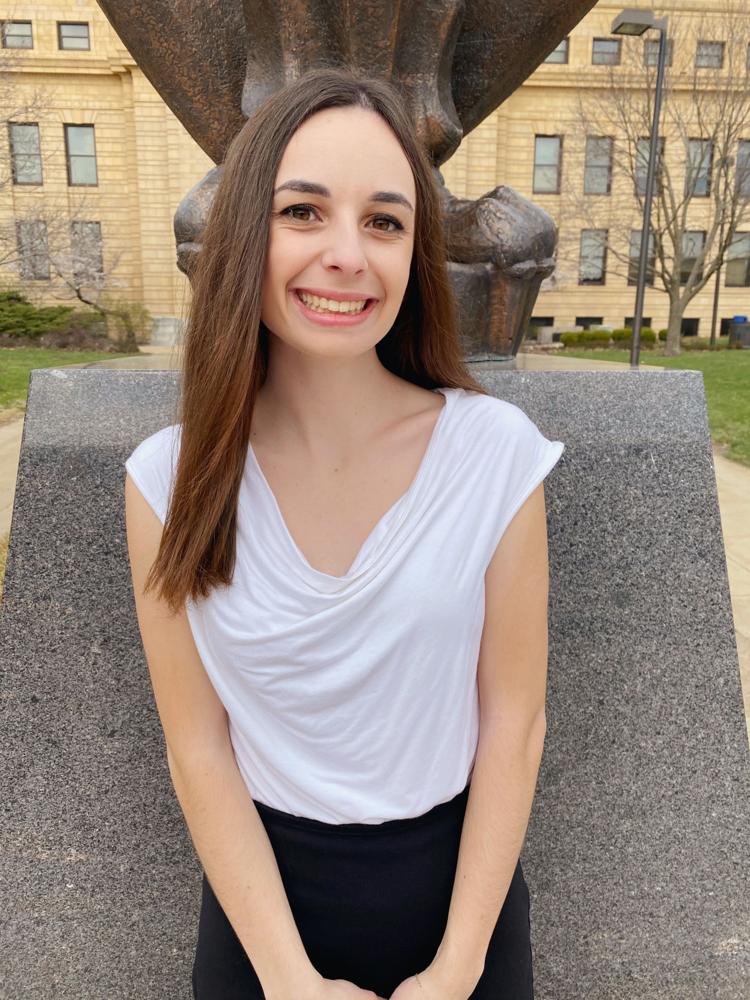 Kansan: Why are you running for student body president? 
Southwick: "There's a variety of reasons. I think that the work I've done as the policy and development director has been really good and really influential, and I don't want to stop doing that work. I also decided to run as an independent candidate because I feel like the coalition system isn't the most accessible to students at all times. It requires you to know enough people to build an entire coalition. I don't think it's necessarily fair to assume that all students have the ability to do that, and so running as an independent, I think, really offered a unique opportunity because we can be elected alongside Free Staters' senators."
Kansan: What's one of the biggest goals you want to work toward if you're elected? 
Southwick: "I would say mental health is really an area that we need to improve in as a university. I have worked with [Counseling and Psychological Services] because I'm on the CAPS Advisory Board, and I've also just had various meetings with Dr. Maestas, who leads CAPS. We have a pretty good working relationship, so I'm hoping me and him can brainstorm some ways that are feasible, but also really helpful to the student body. Just coming from my own personal experiences, mental health is such a serious issue, and if you don't get the help that you need, it can be really detrimental. Being able to provide students those opportunities is so important and something we really need to focus on as [a] University."
Kansan: Why did you select William Wilk as your vice president? 
Southwick: "Choosing a vice president is a super important part of a campaign, and I just felt like Will embodied everything I would want in a leader. I feel like he's confident; he's well-spoken; he takes research extremely seriously. He's thorough in his work, and he has been involved in Senate in different capacities. It's nice too because we sort of balance each other out. Obviously, I'm a female, and he's a male, so that's two different perspectives. He's from Kansas, and I'm from out of state. We sometimes differ on things, but I think that's really important because not only are we offering diversity as independent candidates, but we work amazingly as a team. In the first meeting we had when we were still deciding on what to do, he talked about the importance of sexual assault prevention to him. He's witnessed some incidents in the KU community that really upset him and that he felt were really unjust toward women in particular, being very close to being in really bad situations and having to prevent those situations. When he started talking about that, that really spoke to me because [preventing sexual assault is] a goal of mine too."
William Wilk, vice presidential candidate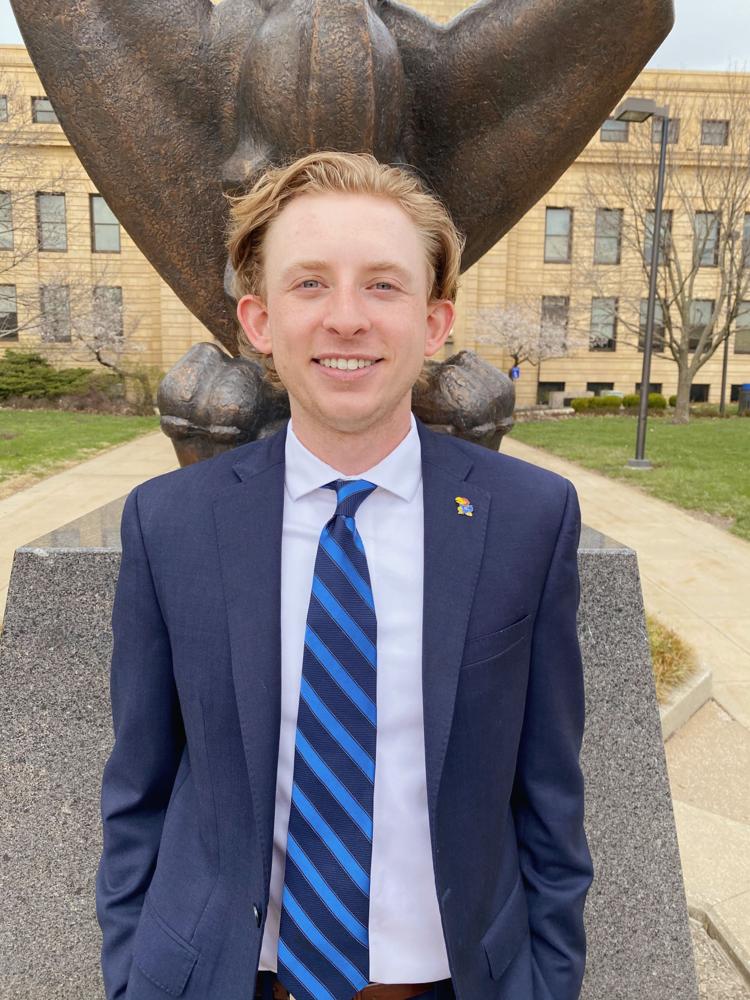 Kansan: When and why did you first join senate? 
Wilk: "Last year, I was helping my fraternity brother, Seth Wingerter, get elected [as student body vice president]. He talked me into putting my name on the ballot to be a senator for the J-School. Ultimately, I didn't really know much about senate because I transferred to KU, so I kind of picked up on everything late. I didn't know how much of an impact Student Senate can actually have, so that's why I continue to stay involved with it."
Kansan: How do you plan on helping low-income students if you're elected? 
Wilk: "I obviously know they need help and we're going to do whatever we can to help them. I haven't done much research on it yet, but we have tons of campus jobs out there that help benefit students. We're always going to be trying to fight to not increase the [student] fee, but obviously to keep things that are funded well, it's going to have to go up. We're going to be carefully monitoring it and trying to do the best that we can to make sure they save the most money."
Kansan: What will be some of your biggest goals if you're elected? 
Wilk: "Definitely working to prevent sexual assault more. In my fraternity, we do multiple seminars and take it very seriously. I've noticed a couple of cases just being out from friends. It's just frustrating because [sexual assault] just shouldn't happen. Then, obviously, working to help the victims that have been through cases like that as well. Then, kind of more on the community side, I'm a transfer student, and that process was overall a nuisance, just trying to get everything figured out. I think I went through three academic advisers to lay out what classes I needed, and it took about a year for me to even find out if my classes would transfer and count toward my degree. Just trying to better that process because every year, you have multiple transfer students coming. There's a good portion of college students that transfer at least once within their four years. That's a big significant process and we want to make that process as easy as possible for transfer students."