Bookended between local coffee shops and mom and pop boutiques, a new Lawrence business is setting itself apart selling legal cannabis products.
American Shaman Lawrence, located at 1901 S. Massachusetts St., just around the corner from Alchemy Coffee and Bake House, opened in August and has been supplying Cannabidiol (CBD) products to the community.
While CBD comes from the hemp plant, the tetrahydrocannabinol (THC) has been extracted from the store's products, making them legal and non-psychoactive.
"There is no mind altering stimulant in our product," said American Shaman Lawrence co-owner Corey Landreth. "You're not gonna get high [and] you're not gonna feel high."
Geography professor Barney Warf has been researching cannabis for 15 years. According to him, the legalization of marijuana in Kansas is highly unlikely.
The shop is part of a primarily Midwest franchise — American Shaman — based out of Kansas City, Kansas. The Lawrence store carries a variety of CBD products, including lotions, face creams, water solubles and more. The water solubles –  which are the most popular, according to co-owners Landreth and Trevor Burdett – can be ingested alone, or added into a drink.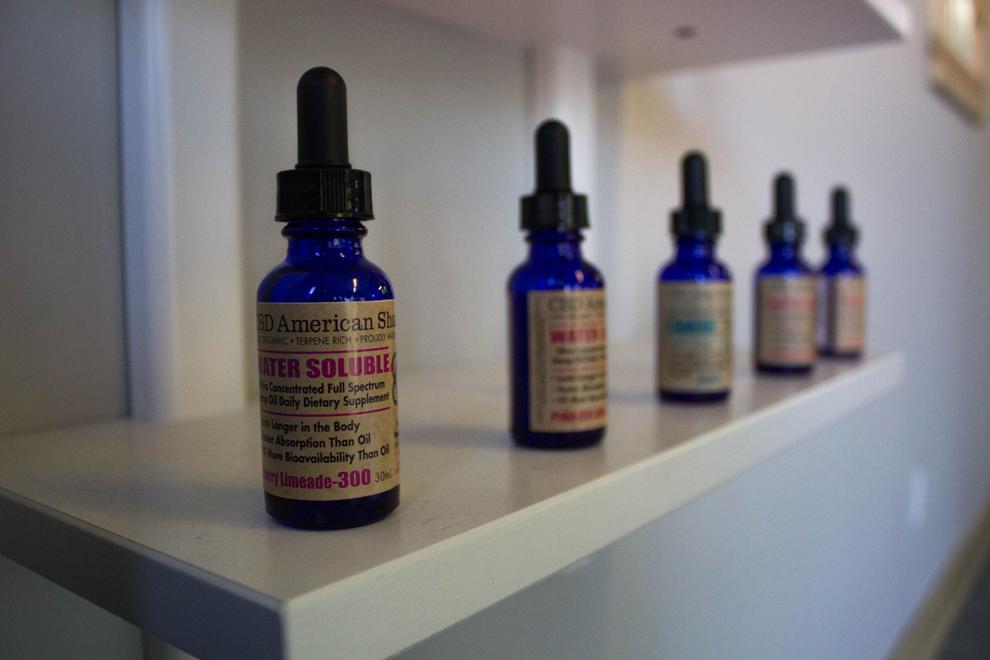 Burdett describes the effect of the products as getting "the body high sensation without the head high."
"[With] the CBD oil your body feels relaxed and calm, but your head is still fully able to function and you're still able to go to work and be a normal member of society in that sense," he said.
These products, the owners said, have a number of health benefits, including pain relief, anxiety and stress relief, sleep aid and more – which they believe could help students. Landreth described the overall benefit as a "calming, relaxing sensation."
"We are here to help people," Landreth said. "We're not here to get people high."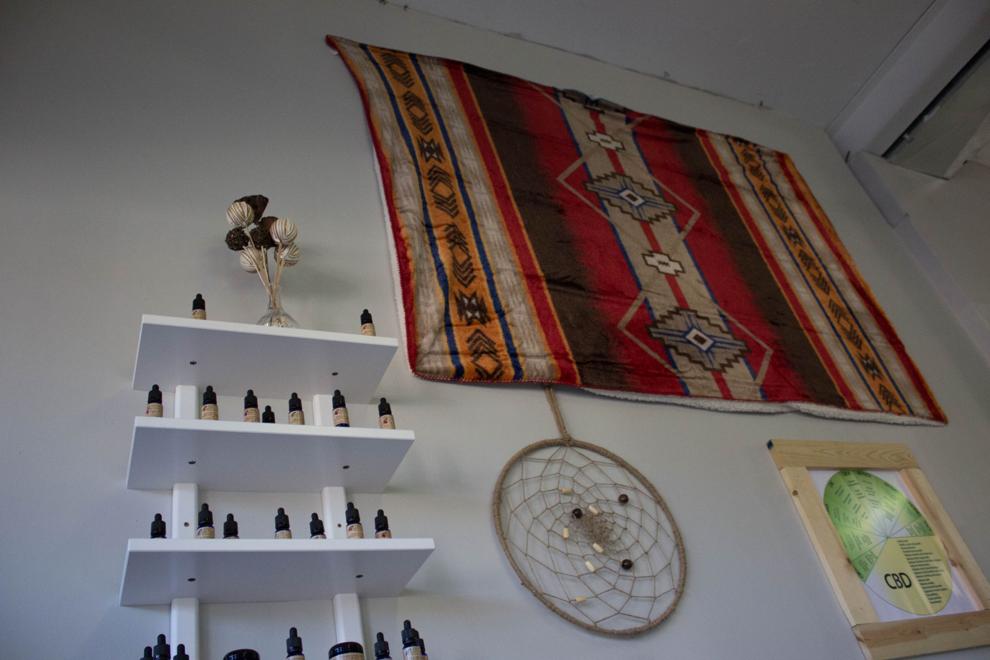 Products range in price from $3 to $180 and the shop is open from 9 a.m. to 8 p.m. Monday through Saturday. Information and small samples of products are available in the shop for people who are curious. In addition, individual bottles of CBD water can be purchased for a small fee.
Changes were made regarding Kansas law on marijuana, including fine limits. One University professor gives his take on the changes and what the future holds for marijuana.
"We try to be open and honest with all of our customers [and] we want them to understand what they're using," Burdett said. "We want them to understand that, you know, we're not doctors [and] we're not pharmacists, we're not going to give you a prescription in that sense."
"But we want you to at least know and understand some of the benefits that you can get [and] that you should expect from using the product."
—Edited by Brianna Childers