Since the outbreak of the coronavirus, flights between China and the United States have been disrupted, and some University of Kansas students have hesitated to return home to China.
Some are worried the state of the pandemic will endanger their health if it gets out of control. Some hope to return to China where the pandemic is effectively under control. Others are worried about the difficulty of returning to the United States after being in China due to transportation and visa issues.
Yizhi Xu from Beijing is a junior studying journalism. Xu said his parents want him home, but he is planning to remain in the United States. During winter break, Xu will attend classes in order to graduate sooner.
"If there were no classes, I also would not go back," Xu said. 
KU's Chinese student enrollment decreased due to the travel restrictions on China. According to fall 2020 enrollment data, KU is home to 506 Chinese students. Due to a United States federal ban on travel to China, KU is only able to support Chinese students through technology, said Charlie Bankart, the associate vice provost for international affairs. 
"There's nothing an institution can do to override the federal government. [We are trying] to ensure that [international students] have opportunities to engage with us online and access to online coursework," Bankart said. "That's a process because internet access in China is really dependent on where you are." 
Bankart said the Office of International Affairs is working with KU faculty and staff to ensure information is accessible for students in China by putting course material on Blackboard. 
Chinese consulate generals in several major U.S. cities issued a joint notice requiring every China-bound traveler to provide a negative coronavirus test and negative coronavirus antibody test.
"Kansas does not have the conditions to do this, so there is no condition for me to return home," Xu said.
In addition to the two negative tests, anyone entering China or returning to the States must undergo a 14-day quarantine upon landing. 
Yingzhen Wang, a senior jewelry design major from Zhengzhou City, is considering returning to China in the winter because this semester was her last at KU.
"If I don't think about graduation, I might choose to go back to China and take gap or online classes next semester," Wang said.
Douglas County has had at least 6,146 cases of the coronavirus since the pandemic began, according to data provided by Lawrence-Douglas County Public Health. County health officials report 31 people have died in relation to COVID-19. The Centers for Disease Control and Prevention reports that 325,096 have died in the United States from the coronavirus since the pandemic began as of Thursday afternoon. 
"I feel like the epidemic here in the United States is so bad that I'm a little scared," Wang said. 
KU's role in retaining international students
Because KU's Office of International Affairs can't guarantee students' return to campus, it has struggled in advising students on what to do. 
Bankart said since March, most international students have remained in the United States. The U.S. government shut down all working consulates and visa appointments worldwide. Since reopening the country wasn't discussed until late August, any student who wanted to ensure being in the U.S. for the fall semester had to stay in the country. 
"When the fall semester started, especially when we were still working out what the fall would look like in terms of class type and instructional style and all that, anyone who was thinking through that had to stay put," Bankart said. 
Bankart said his office advised students to connect with their professors prior to departure to keep them informed and to make several plans to continue their program at the university.  
With consulates reopening, winter break will be the first long period of time that travel is possible for students. Bankart said even with the opportunities that weren't seen in spring and summer, there's also a reversal in the trajectory as COVID cases continue to rise. 
Humberto Gómez Salinas, a senior from Santiago de Querétaro, Mexico, and the Student Senate director of diversity and inclusion, decided to stay in the United States over break. With plans to return to Mexico after graduation, Gómez Salinas said he didn't want to risk missing out on his last semester, but understands why some students would still pursue travel over the winter break.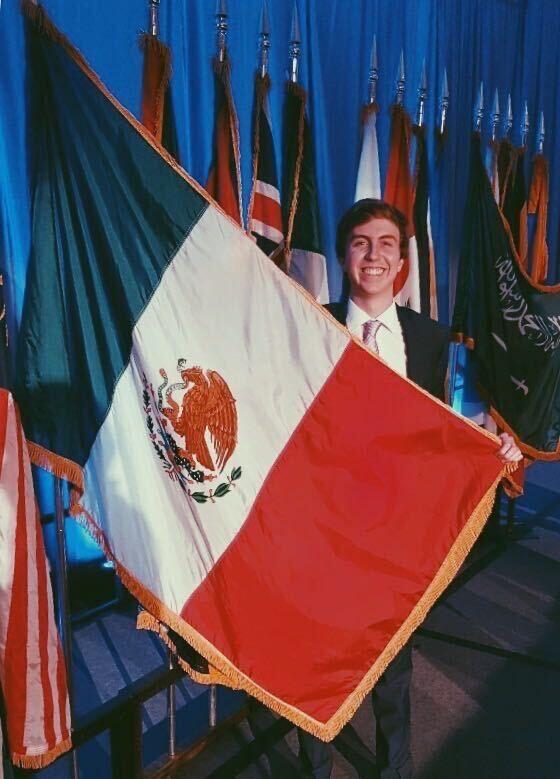 "Since the COVID pandemic, a lot of international students have been going through a lot without being able to hug a family member or talk to anyone or have anyone in their family be here," Gómez Salinas said. "That's definitely the hardest part."
In November, KU students received an email from International Student Services advising student employees against international travel. For individuals with contracts that terminate at the end of the fall semester, including lecturers, graduate teaching assistants, graduate research assistants and graduate assistants who have planned on traveling, the email suggested finishing their work before departure. 
That's why Graduate Student Body Vice President Hollie Hall decided against going home to visit her parents in London — to avoid running the risk of losing her job. Hall hasn't seen her parents in eight years and said she was disappointed with how KU advised against international travel, especially toward KU employees. 
"Going home isn't a vacation, it's just like domestic students going home and potentially being in lockdown and staying in your four walls for the next however many months," Hall said. "I think that's the difficult part of it, is the not understanding that making students stay for two months with no support when everybody else has left. There's just no empathy or understanding for how difficult it is. Our families are halfway across the world."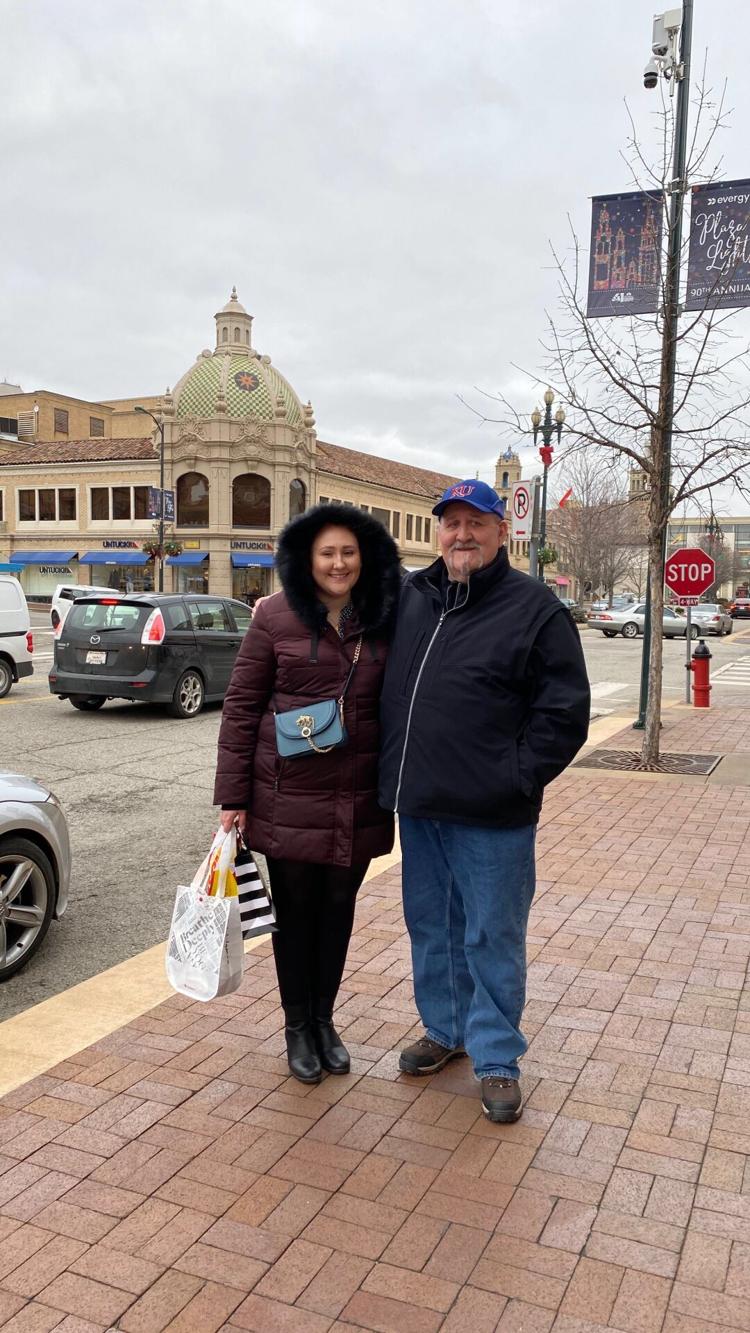 Being far removed from their country and culture for a long period of time can affect a student deeply, Gómez Salinas said. 
"In a lot of countries, our national identity is very, very strong," Gómez Salinas said. "Not being able to go to your home base can really affect your mental health, affect your development in school, and the motivation isn't as strong as before because you don't see people that look like you, talk like you."
Hall wants KU to involve international students prior to finalizing decisions. 
"[I hope to see] more understanding or viewing us more like we're human beings. I feel like [to] the university at large, we're only seen as income to the university," Hall said. "Treating us a bit more respectfully or even asking an international student before decisions are made."