Over the weekend, Massachusetts Street was home to a vast amount of music, color and large crowds of individuals attending the Lawrence PRIDE events on June 24-25. 
The two-day celebration was dedicated to drag, music, dancing, art and more. The events were organized by Fally Afani, Editor of I Heart Local Music, and local hip-hop artist Cuee. 
According to Cuee, the Lawrence PRIDE events were a success due to the number of individuals that attended throughout the weekend. 
"A large pride was proclaimed this year. I think the biggest takeaway is that this celebration started out so small and got so big," Cuee said. "I remember when pride was only one day, and now it's two days. I love watching the growth over time of how these events get bigger and better. The turnout was amazing."
Throughout the process of planning the event, Afani dedicated her time to connecting with the drag and live music community. 
"Organizing events like this one is a chance to build community," Afani said. "I was able to connect with members of the drag community, as well as my peers in the live music community, to ensure this event was a success."
Friday's celebration consisted of an art fair at Vibe, a drag showcase and live music from local artists at Lucia, along with a ballroom event at the Granada. 
Along with being one of the event organizers, Cuee performed at Lucia alongside musical artist VCMN, trans woman and rapper Kay V, along with drag artists Ms. Eda Bull and Rose Champagne. 
While performing, Cuee shared his story of being a Black transgender man and was met with several audience members that resonated with his music after the show. 
"A lot of people came up to me and said they resonated with a lot of songs. Being able to affirm things and then being able to connect with the community," Cuee said. "I've connected online a lot with folks but when we're all in one room at the same time, it's a different kind of celebration."
Third-year Aerospace Engineering and Math major Jackson Torok attended the Lawrence PRIDE events on Friday evening.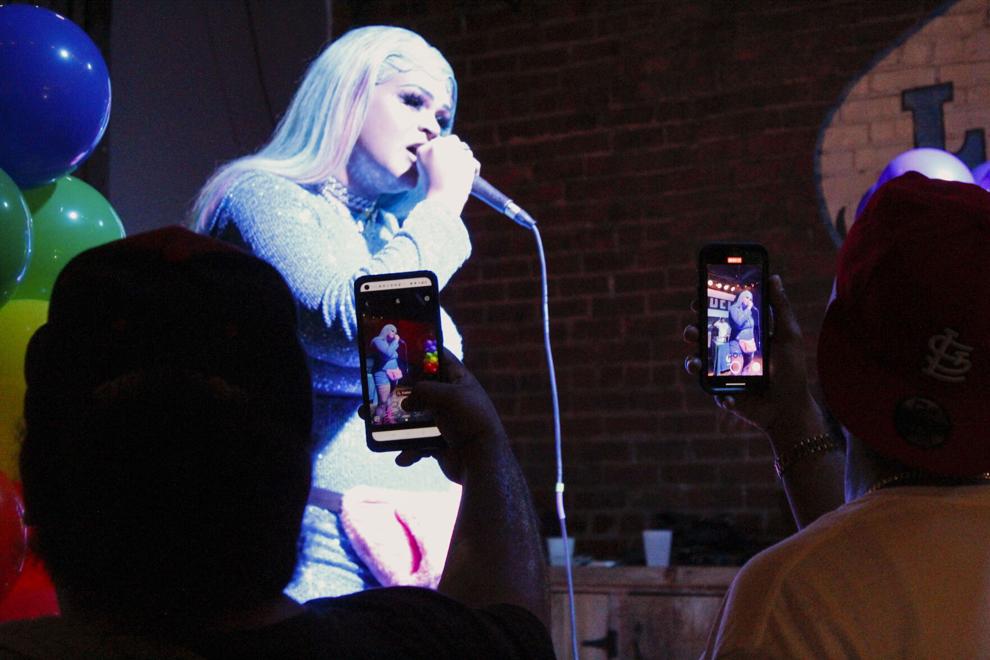 "I decided to attend Friday's events because they sounded like a blast, and it would be the first drag show I got to see," Torok said. "As a queer person, celebrating pride is about being free and being open. It's important to celebrate pride, not just in June, but every day too."
While Pride Month is a time to commemorate LGBTQIA+ history, Cuee believes that it is something people should practice on a regular occurrence. 
"The older I get, the more I get to know myself and come out. I used to just party for pride, and now it's more liberating. I think it's important to keep the conversation going,' Cuee said. "I get that they highlight a month, but I think it's important to continue to educate and not just designate a month to something, but rather turn everything that's ingrained in society as something we can do on a regular basis."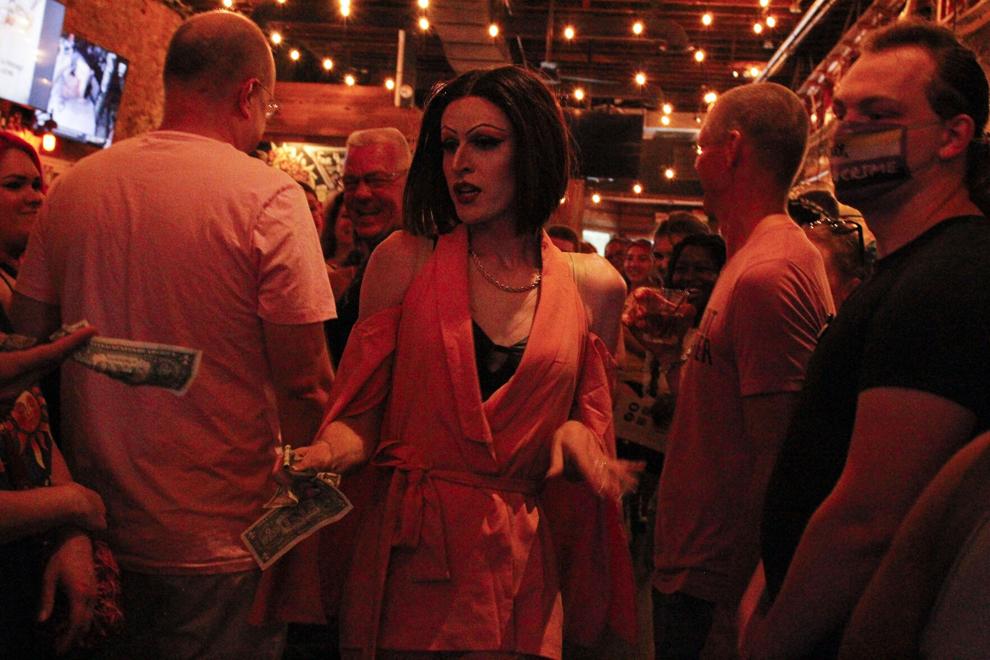 Saturday's events consisted of the annual Pride parade in downtown Lawrence along with a PRIDE party at Abe & Jake's Landing. 
For Afani, the Lawrence PRIDE events were a success that provided a sense of community and a chance for families to celebrate together. 
"The parade was a loud, musical, color explosion down Mass, and that sentiment carried into Abe and Jake's where the party was," Afani said. "I'm always overwhelmed with emotion when I see how many beautiful families come out to these events. It's so important to show the children in this community that they are treasured and loved, and it's also important to show them what it looks like to treasure and love someone just the way they are."
Being able to organize the Lawrence PRIDE events gave Afani a chance to leave an impact on her community and build a stronger future for LGBTQIA+ celebrations. 
"You should always leave your community better than how you found it, and I'm hoping that's what events like these do for Lawrence," Afani said. "Our PRIDE is different in the sense that it feels much more community-based, but I hope it grows stronger every year and leaves Lawrence always looking like it's leaving the welcome mat out for everyone."