This is a two part Q&A with respective president and vice president elects for Student Senate. Read the Q&A with vice president elect Seth Wingerter here.
The student body president-elect and student body vice president-elect will assume their positions this week, following last week's election in which Crimson+Blue, the unopposed coalition, officially won.
Tiara Floyd, the University of Kansas's student body president-elect, is a junior from Junction City majoring in African and African-American Studies. Floyd hopes to pursue a career in criminal and family law or civil rights law.
Floyd has been in Senate for one year. She ran as a member of current Student Body President Noah Ries' Crimson and Blue coalition as an on-campus Senator.
Before that, Floyd served as the Diversity, Equity and Inclusion committee chair and the Policy and Development Director.
The Kansan sat down with Floyd and Wingerter to ask the new leaders of Senate what they're looking forward to and how they've enjoyed their time at the University so far.
This Q&A has been edited for brevity and clarity.
TIARA FLOYD, STUDENT BODY PRESIDENT-ELECT
University Daily Kansan: Why did you choose to come to KU?
Tiara Floyd: "I come from a very big family of Jayhawk fans, but no one has come to KU. Actually, I'm a first generation college student, so I liked how big the campus was. I didn't want to go to a small school, and then I visited my sophomore year of high school and I just fell in love with how beautiful it was."
Kansan: When did you join Senate and why?
Floyd: "I joined Senate this year actually. It's actually a funny story, so Noah sought me out because we met at a networking event and asked me to join his campaign. So I was like, 'OK, cool, yeah I'm interested in politics I guess,' and sort of jumped into Senate without really knowing what it's actually about. So far I've loved it, but with it being my first year I definitely went in there with a little bit of, 'Oh I don't know what to do.'"
Kansan: What has been your favorite part about Senate so far?
Floyd: "This might sound bad, but I like the drama that happens within the chambers a little bit. I like when there's a lot of questioning that goes on to kind of have change and make sure everything is solidified within students. You have to have a little bit of a conversation, so I like when things are contested and stuff like that."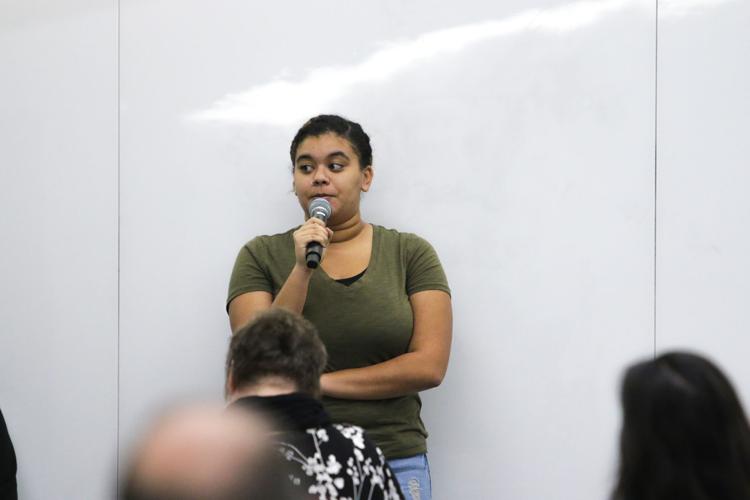 Kansan: How have you been feeling about the election since the win?
Floyd: "I'm still very happy that we won. I'm still very proud of everyone that came and helped support and everyone that voted of course. Of course with being the only [coalition] there has been a little bit of naysayers, so it kind of hurt a little bit. But just the person I am, I bounce back from things. I know regardless of what people say, I'm still very proud of the win and I'm very proud of my team and I'm very excited for what we have going forward."
Kansan: What was the hardest part of the election?
Floyd: "I would probably have to say making sure that we kept morale up. Of course going into the beginning, it was very easy to keep morale up because we weren't really sure who was running yet or if anyone was running. It was kind of that excitement of the unknown, but once we did figure out that we were unopposed, I think making sure that people still had their hearts in it was very hard."
Kansan: How does it feel to be president?
Floyd: "Very busy. Last week I was like, 'Okay, Thursday [I] can stop, I can get a little bit of a break.' Nope. I'm very busy but I'm excited. It's the first kind of thing in any realm of this that I've ever done, so I'm excited for what challenges [and] what good things come out of it."
Kansan: Did you have difficulties being a woman of color while navigating Senate?
Floyd: "I would say because I got into Senate kind of directly, no. But I can definitely see how Senate would be hard for minorities to navigate, especially around election season... When Noah asked me I was like, 'Oh I'm not really sure,' you know it's a white guy asking me to join. Then going into Senate I can definitely see how it does seem very Greek-dominated and very white-dominated, so I can see how identities will be turned off by Senate. I hope because I am the first woman of color, people will see me at the top and be like 'OK, cool, I can be in there, too. My voice can be heard if she is at the top.'"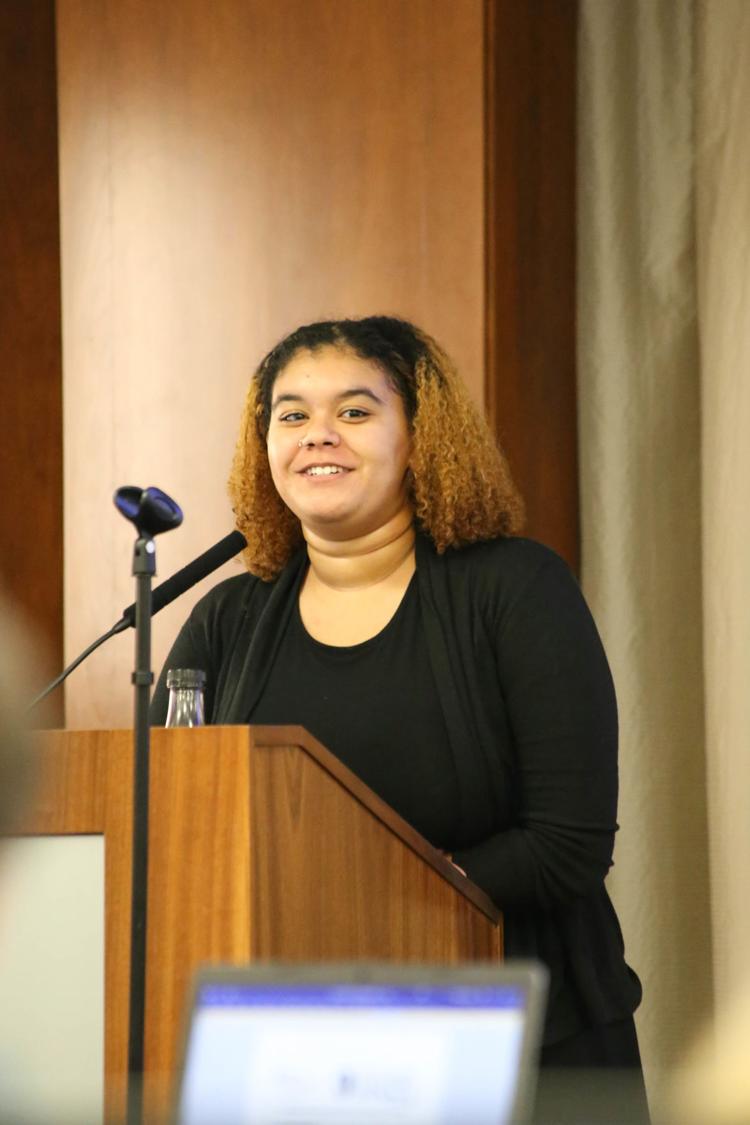 Kansan: How do you see yourself making a difference for minorities on campus?
Floyd: "Being that voice for them. One of my main goals internally within Senate is to have those hard conversations about what happens on campus at least within [Diversity, Equity and Inclusion]. When I was the chair I made sure that we kind of talked about if there was racism or homophobia or these different things happening on campus that were being talked about. I definitely want to bring that into the Senate Chambers because I feel like students can only accurately represent people if they're aware of these things happening."
Kansan: Where do your priorities lie in the year to come?
Floyd: "Definitely inclusion and accessibility for students. I've probably said this a million times, but a platform that I'm very excited about is finding a new home for the [Sexuality and Gender Diversity] Center. I want to make sure that Jayhawks that come to campus feel welcome and included in everything. I feel like having a home for those identities specifically will definitely make them feel more welcome."