University students and faculty gathered outside of Watson Library this afternoon to kick off Sexual Assault Awareness Week by planting red flags.
Participants, including Chancellor Bernadette Gray-Little, placed more than 8,000 wire flags in the lawns around Watson Library as a way to encourage bystander intervention and raise awareness about sexual violence. The red flags represent red flag situations in relationships.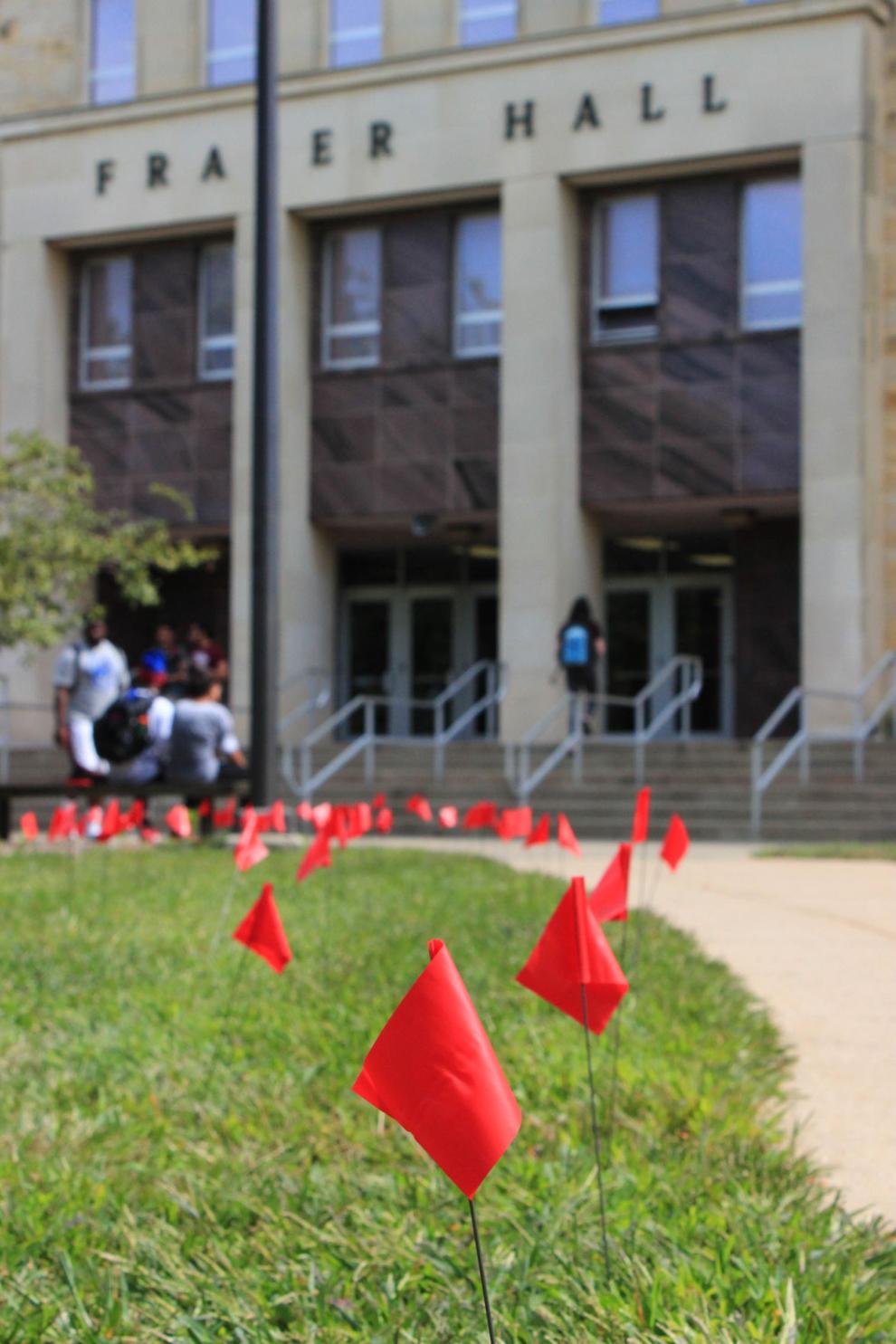 "The red flag campaign is visual representation of those symbolic flags," said Andrea Kleekamp, assistant director for the Emily Taylor Center. "Oftentimes we might see things and we might not say something because we are afraid for one reason or another."
Kleekamp added: "We don't think anything is there. But there actually is. So it speaks to the importance of speaking up when that first red flag comes up, sometimes a lot of red flags come up and we need to take the time to say something. It's about speaking up early."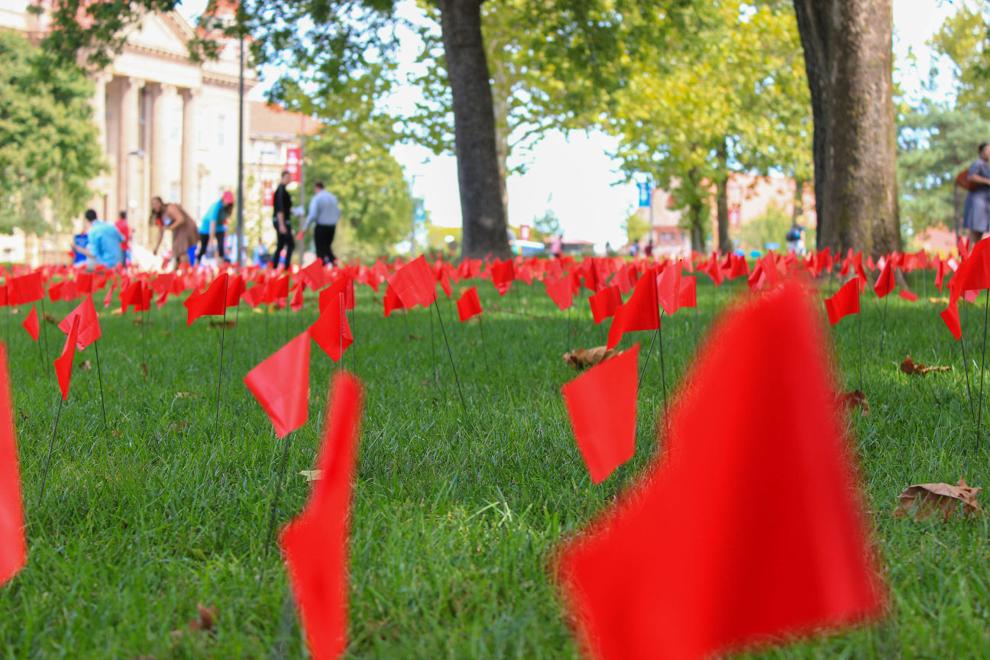 The red flag campaign is a part of several events that will take place this week, including a workshop on self-defense hosted by the Emily Taylor Center.
"I think this week is important to raise awareness on a lot of fronts, letting people know about prevention, letting people know about resources on campus and letting people know that they're not alone in dealing with this," Kleekamp said.
Kristen Howell, a University senior and a volunteer for the red flag campaign, said the campaign was a way to get people on campus to talk about the issue.
"It's important to talk about [sexual assault] because I feel like a lot of time not enough is said to deal with it, and a lot of people aren't comfortable talking about it, even though they might be experiencing it or going through it, or know someone who's going through it," Howell said. "It's important to be able to say something about it if you see a red flag."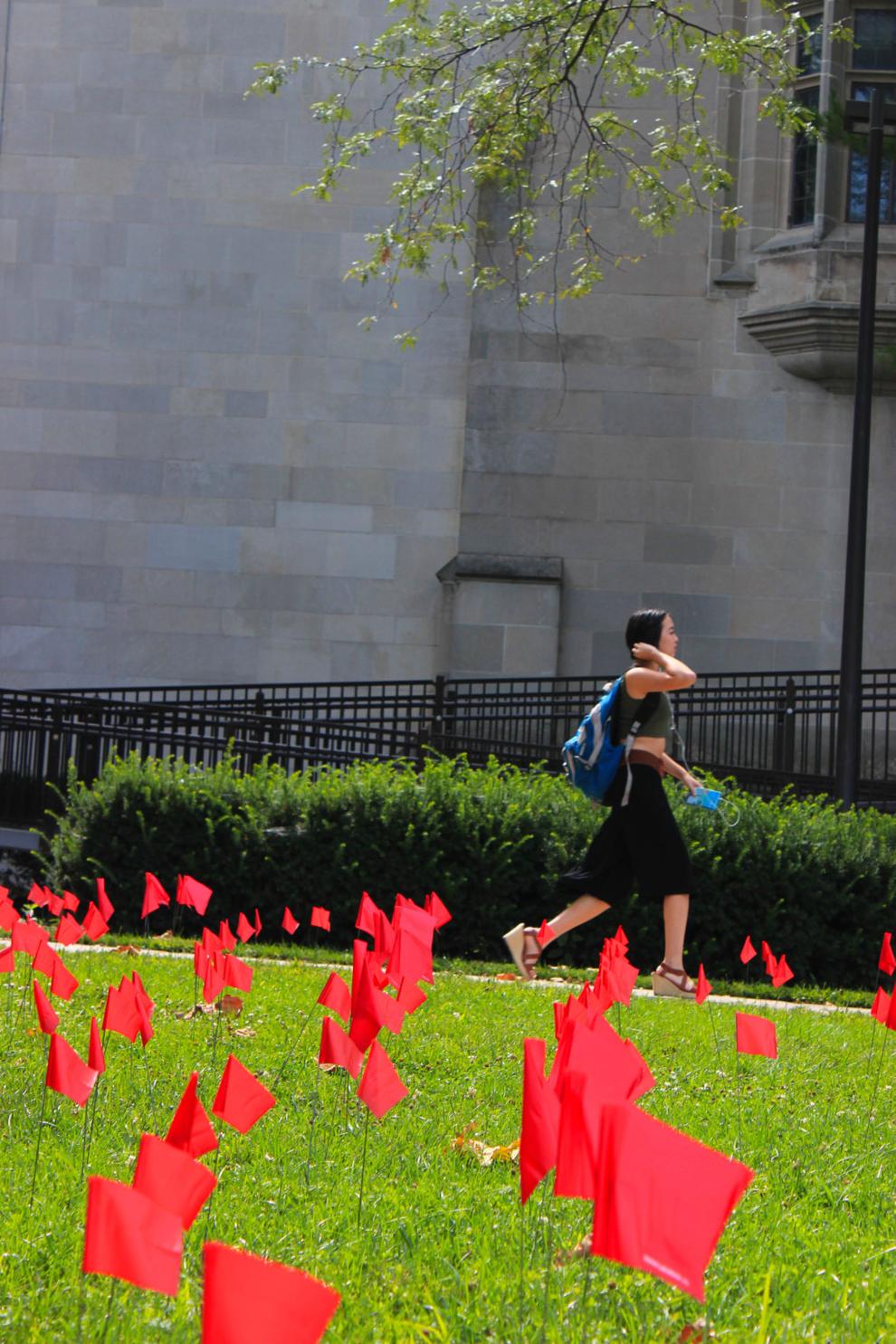 Sexual Assault Awareness Week is organized by several departments on campus including the Office of Institutional Opportunity and Access, Student Housing, the Emily Taylor Center and Watkins Health Center.
Jenny McKee, a program manager for Watkins, said the red flag campaign would bring attention to one of the most important parts in preventing sexual violence and abuse in relationships.
"Whether it's domestic violence or it's some kind of sexual act of violence, the bystander intervention piece is critical, and that's why the red flag campaign is so critical," McKee said. "It's asking people to see the red flags in situations."
— Edited by Maddy Mikinski