One of the most common issues with going to college is the fear of leaving your loved ones behind. While for many students that may mean leaving behind their parents, best friend or golden retriever, for some it means leaving their partner.
Lindsey Dornbusch, a freshman studying business, said she and her boyfriend Jason Wolle never considered breaking up when she left Winter Park, Colorado, for the University of Kansas.
"We were just like, 'See you later,'" Dornbusch said. "It wasn't like a big thing. I knew we would stay together."
Dornbusch said her boyfriend, who is a professional snowboarder and aspiring 2022 Olympian, travels frequently. Last year, he snowboarded abroad in many places, including Switzerland and China.
"We're both doing totally different things, so we have to balance between me doing school and him literally having fun every day," Dornbusch said.
Dornbusch said this can be an advantage in some ways.
"It's kind of nice that we live totally different lives because there's always something to talk about," Dornbusch said.
Dornbusch and Wolle met in middle school, but it wasn't until their senior year that they started dating. Unfortunately, according to Dornbusch, it was not love at first sight.
"He said, 'In middle school, I thought you were ugly. I didn't talk to you,'" Dornbusch said. "I was like, 'Thank you?'"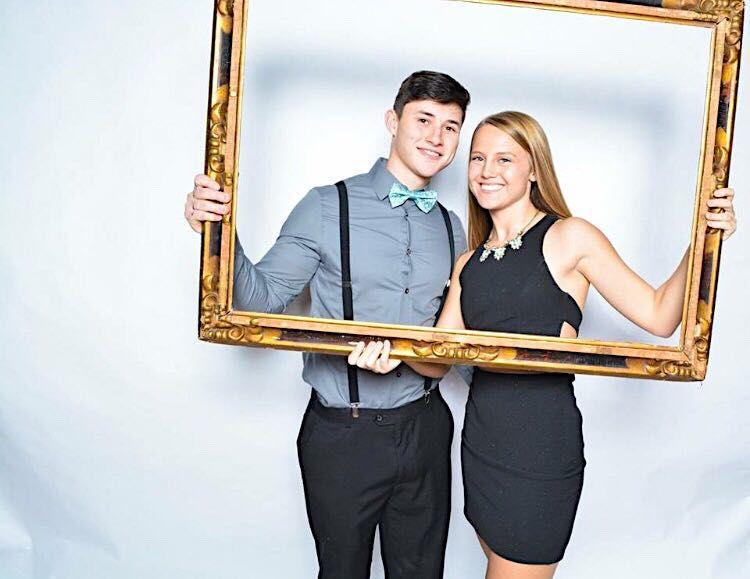 Sophomore nursing student Lauren Becker has been in a long-distance relationship since before her freshman year with her boyfriend Parker Childress, who lives four hours away in Arkansas. Becker said their story began in a hot tub on a cruise during spring break of their senior year of high school.
"There's no signal out in the middle of the ocean, so we just made it a thing where every night we'd meet where we first met in the hot tub at the same time, and we'd hang out," Becker said.
Becker said she didn't expect much from the experience until her boyfriend drove to see her in her hometown of Louisburg. A year and seven months later, the two are still dating.
"He came to see me in July," Becker said. "He drove six hours. We spent a weekend together, and I didn't think I was ever going to see him again, and then we started dating."
Becker said her parents weren't thrilled at the idea of her dating or driving several hours to see Childress.
"My parents really wanted to push me to not be in a relationship during college, but it's mainly because they wanted me to be independent," Becker said. "I feel like with long-distance I'm able to do that still."
Fortunately, Becker said her boyfriend will be moving much closer to her in the upcoming year. As Becker goes to nursing school in Kansas City, Missouri, her boyfriend will be living across the street from her.
"He's going to be moving here, actually, so it won't be long-distance much longer," Becker said. "He's actually going to be my neighbor."
Becker said she's both excited and nervous for the change. She mostly looks forward to doing normal couple things, such as watching their favorite Netflix shows together.
Although Dornbusch and Becker seem happy with their partners, they both agree long-distance can be difficult and requires a great degree of effort from both partners. Becker said she often feels pressure to do as much as possible during every weekend trip, which can lead to heavy expectations.
"Even though it sounds perfect, it's not," Becker said. "I'm glad he's moving here because long-distance is not something I want to do forever. It can be hard." 
Dornbusch agreed with Becker, saying long-distance relationships have to be a very intentional decision by both partners.
"You have to realize that you're in a long-distance relationship for a reason," Dornbusch said.
—Edited by Nolan Brey