Individuals organizing a trip to Clinton Lake this summer may need to alter plans on account of high water levels and closures. 
Currently, the swimming beaches and areas are closed at the lake, which is located southwest of Lawrence, due to being under 18 feet of water, according to Samantha Jones, U.S. Army Corps of Engineers Natural Resource Manager of Clinton and Hillsdale Lakes.
"There's no way we can have [the water level] dropped by the Fourth of July," Jones said. 
Boat ramps at the lake are closed as well. 
"It's just not safe for people to launch there," she said.
However, individuals are able to use boats on the lake if they can safely transport it into the water a different way. 
Jones encourages those who use the lake to exercise caution because of submerged obstacles in the water. 
Despite recent heavy rainfall that caused the flooding, Lawrence resident John Fitzgerald still utilizes the dog park and area surrounding Clinton Lake to walk his German Shepherd, JoJo, as the trails are open for hikers and people to walk through. 
"It's definitely been tough," Fitzgerald said. "It doesn't dry up very well, I'll say that."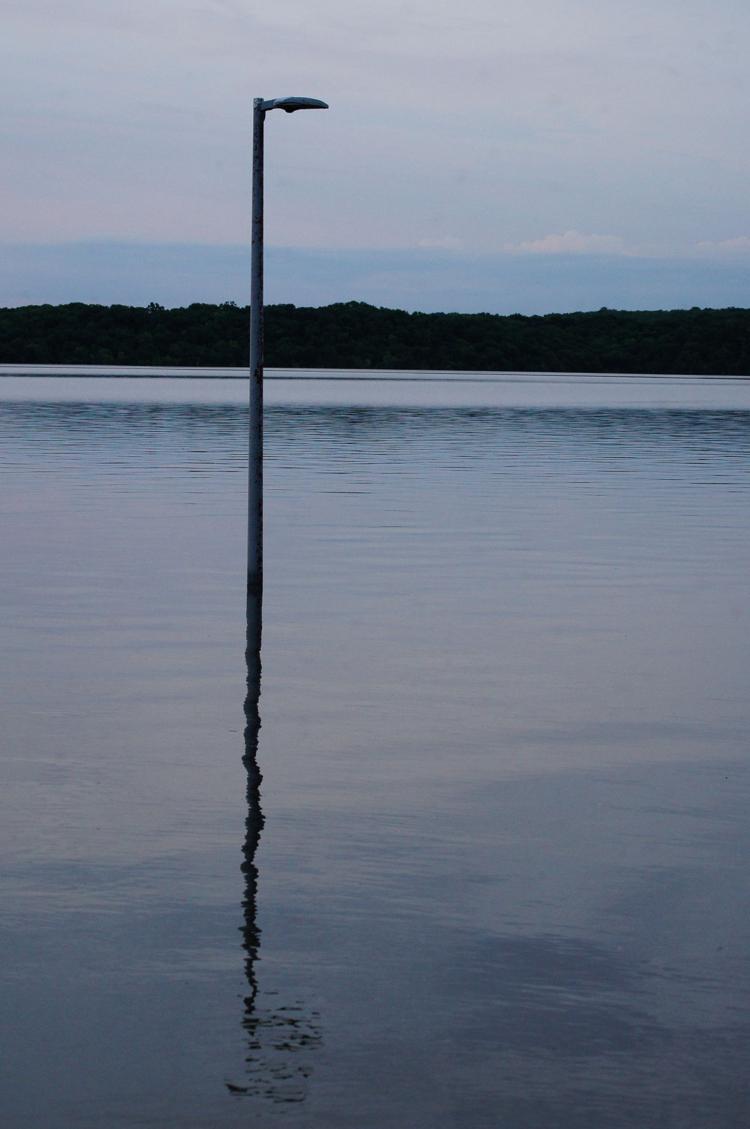 Sections of the Clinton Lake North Shore trails have been under water since flooding began four weeks ago. The blue trail, being the closest to the shore of the two trails on the north shore, is almost entirely flooded within a mile of the opening of the trail.
Michael Goodwin of the Kansas Trails Council has been working to clear the trails of debris and fallen branches, but little can be done until the lake recedes to its usual level.
"The main operating word is patience," Goodwin said. "It's going to be awhile for the water to go down, awhile for the trails to dry, awhile before we can get everything cleaned up and then even longer to rebuild the trail sections that are damaged or gone."
Jones said some of the trails are underwater, so hikers need to be aware.  
There are other alternatives for both activity and leisure at the lake. Jones suggests visitors to camp and use the disc golf course.
"All the normal camping stuff — read a good book, sit by the shoreline, cook marshmallows, kayaking and canoes — can still be used," Jones said. "So there's a lot of good options still."