Following the death of U.S. Supreme Court Justice Ruth Bader Ginsburg's on Sept. 18, women in the University of Kansas School of Law reflected on her legacy and how she has inspired them.
Kendra Stacey, president of KU Women in Law and a second year law student, said she related to Ginsburg because she also entered law school as a nontraditional student. Like Ginsburg, Stacey decided to attend law school after getting married and having children. 
"I think that's the beautiful thing about [Ginsburg], you can be a mom, and a wife, but you're not boxed into one thing, and today you can choose to do something and step out," Stacey said.
Stacey recently had conversations with her two teenage daughters about Ginsburg's impact, and how far women's rights have progressed since Ginsburg entered into law.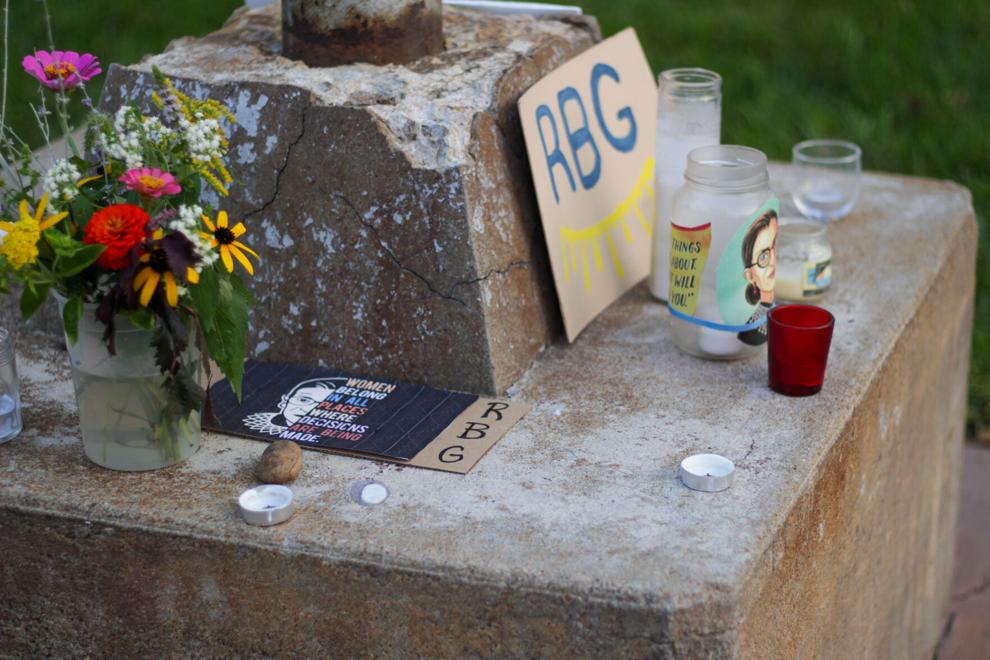 "We also just talked a lot about her civility and her as a person," Stacey said. "She was just known as very kind-hearted and seeing people as people. She treated people with humanity, and with her words she was able to affect change."
Laura Hines, professor of law at KU, said she first learned in-depth about Ginsburg's work when she was a lawyer in Washington, D.C., the same summer Ginsburg was confirmed to the U.S. Supreme Court. Hines worked on a project pro bono for the ACLU, where she was tasked with evaluating Ginsburg's opinions on civil rights issues for the D.C. circuit.
"When I was in high school, Sandra Day O'Connor was the first female justice and so it was very exciting to me that there was going to be a second one," Hines said. "She was appointed, and I became a law professor several years later, and was able to read more of her opinions and became more and more impressed by her, and inspired by her."
Hines met Ginsburg several times, once with her daughter after a speech by Ginsburg about three years ago.
"[Ginsburg] just couldn't have been more attentive, more gracious, and more lovely," Hines said. "It was a life-altering experience for my daughter."
Emily Reed, a third year law student at KU, decided when she was young that she wanted to be a lawyer. Learning about Ginsburg when she was older inspired her.
"It means a lot to see people in power that are women, and she was also Jewish, so it's an intersectional kind of thing," Reed said. "When women see a woman in power they think, 'Oh, that could be me.'"
Rebecca Henderson, also a third year law student at KU, said she had always wanted to go to law school. She became interested in law when she was little, and saw a woman judge in person.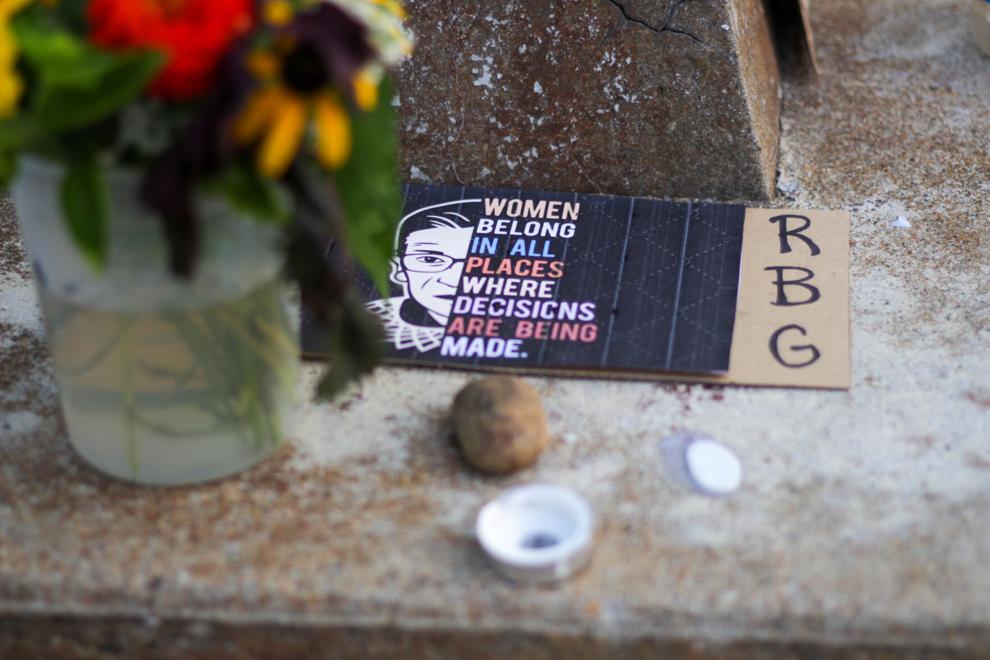 "Ruth Bader Ginsburg has also always played a huge part," Henderson said. "I think growing up, just hearing her legacy had an impact on me." 
The world of law has changed significantly since Ginsburg began her studies. Ginsburg was one of nine women in a class of about 500 men at Harvard Law School. By contrast, the 2021 graduating class of KU School of Law will have more women than men graduates, Henderson said. 
"Because of her legacy, there are more women in the law school than men, and I think that is so powerful," Henderson said. "There are still barriers we need to break, and I think that's for the entire world, not just the legal profession, but I do think that she definitely left that legacy for us."
Anna Meyer, a third year law student, said many of her peers are mourning Ginsburg's death.
"At the same time, we feel a sort of responsibility to carry on her legacy," Meyer said.