Some first-year University of Kansas students at Mrs. E's dining hall are no stranger to dating apps. The Kansan asked students to share their most memorable experiences on the apps. Here is what they had to say.
Christian Toth, a freshman from Overland Park, said his Tinder experience led him to become the handyman and dog walker for his Tinder match's mother on their first date.
"Her mom was like 'Can you and your friend help me move all the furniture from the backyard?'" Toth said. "So I ended up moving 13 pieces of furniture back into their house. After that, we had a very silent walk with her dogs, where I was 10 feet behind her. Her mom wouldn't let us go watch a movie or anything, so she was like 'You can go walk our dogs!' So that's what we did for two hours."
Audrey Friestad, a freshman from Iowa City, Iowa, used Tinder to recover from a breakup, but was instead met with a "dad-bod disaster."
"I was scrolling on Tinder and saw this guy who listened to the same music I listen to," Friestad said. "He comes and picks me up, and I realize immediately that he has a dad-bod, and I'm like 'No no no.' When we got to his place all the way in Topeka, he was just trying to keep me from crying the whole time, which was really awkward." 
Lennox Marshall, a freshman from Kansas City, Missouri, also had a Topeka match. Marshall said since he had never been to Topeka, he thought it would be fun to use Grindr in the area.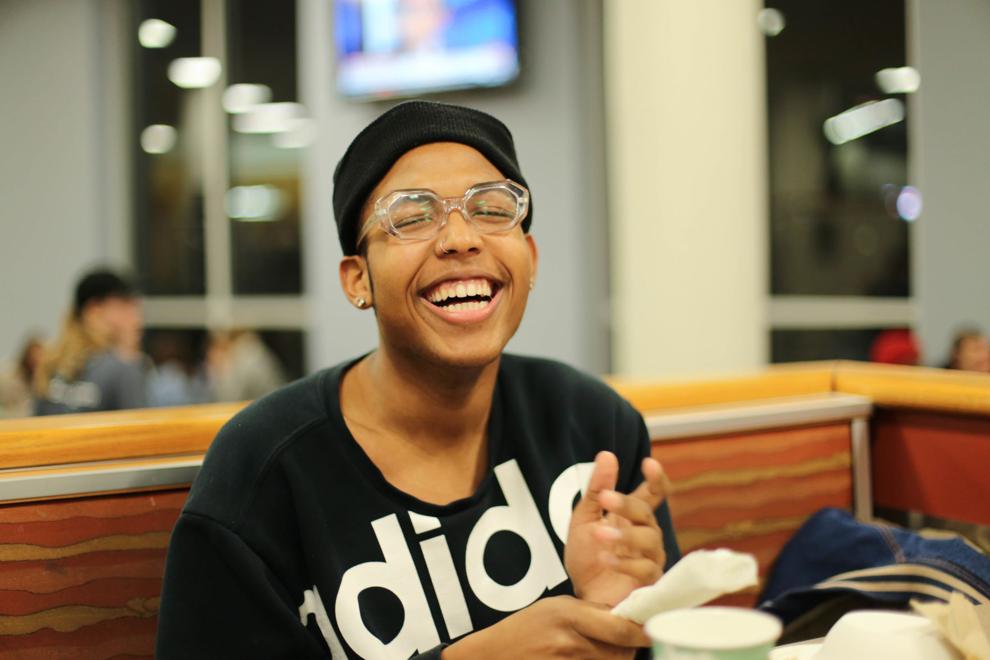 "So I go to this dude's house, and then we were in his basement, which if you picture the TV from the 'Poltergeist' and a mattress, that's [all that was in] it," Marshall said. "I was like, 'This is creepy,' and he said, 'Lock the door behind you.' When I went up to leave, his child was there. So I waved and then left."
When challenged to impress a Tinder match with a pickup line, Garrett Martin, a freshman from Winfield, said he knew what he was doing.
"So I matched with this girl named Faith, and her bio said 'I've heard a lot of puns with my name, and if you can tell me one that I haven't heard, you win," Martin said. "I was like 'Alright, bet' and matched with her, and I said 'Let's faith the fac-ths, I don't have a lisp, but you're 'th-uper th-exy.' She liked it, and she thought it was the best one ever."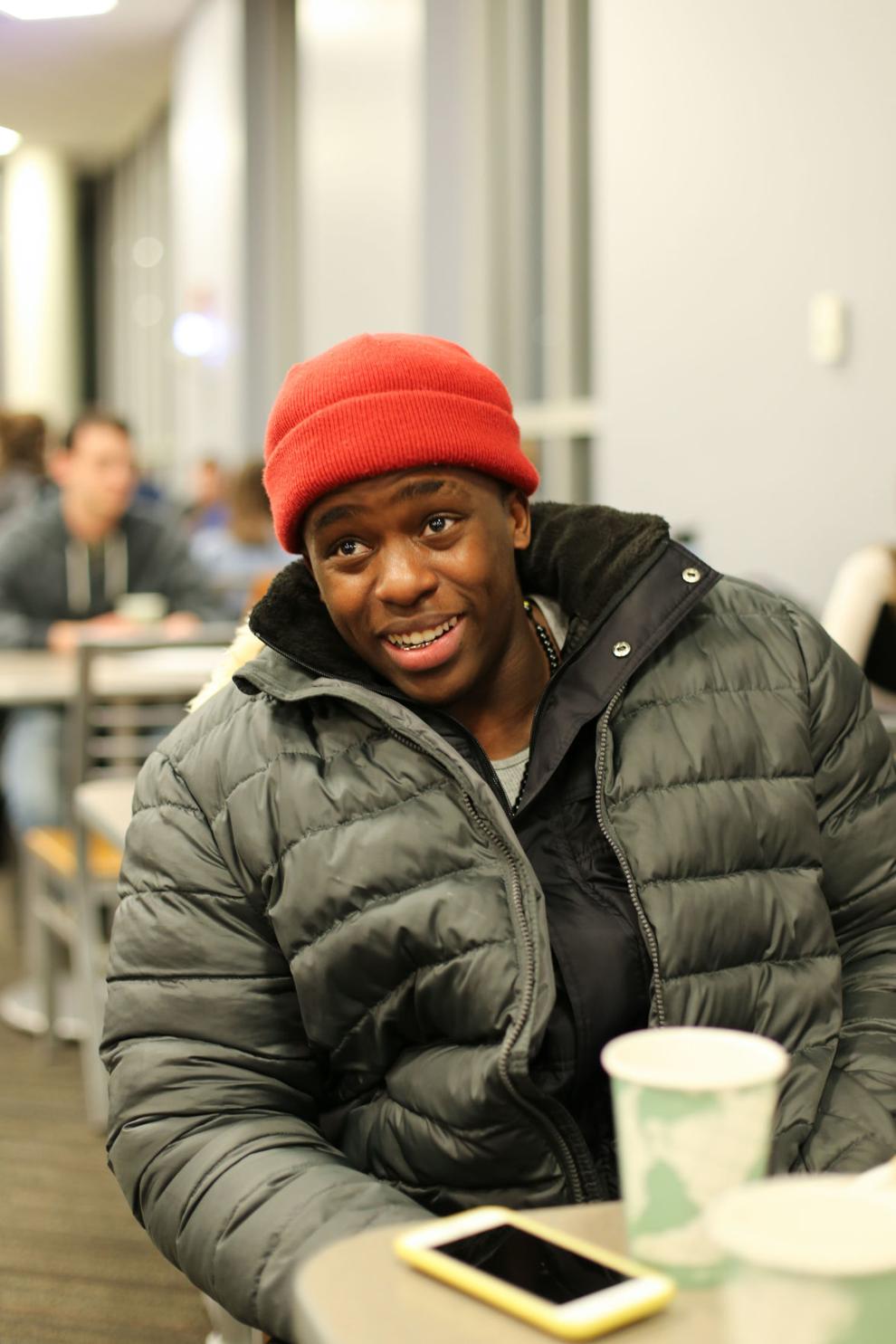 When it comes to online dating, there is no guarantee a person is who they say they are, according to Jamahl Horne, a freshman from Miami, Florida. Horne said he was catfished the last time he used Tinder.
"She said she was cute or whatever and that she wanted to study," Horne said. "She gets to my place, and she's ugly so I walked past her. I'm looking around like 'Damn that's not her.' She taps me on the shoulder and says 'I ain't got no gas,' and I'm like 'I can't help you.' She was trying to cuddle or whatever, and I told her that I was going to sleep on the couch — I ain't got a couch. After that, I don't be on Tinder no more."
Caleb Kraemer, a freshman from Overland Park, said his experience on Grindr included 12 unsolicited genitalia photos.
Another source of dating or flirting by using social media has coined the term "sliding into the DMs," where a person directly messages another user. Cannon Chance, a freshman from Oahu, Hawaii, said not only was she DM'd but she was also caressed — by a toenail.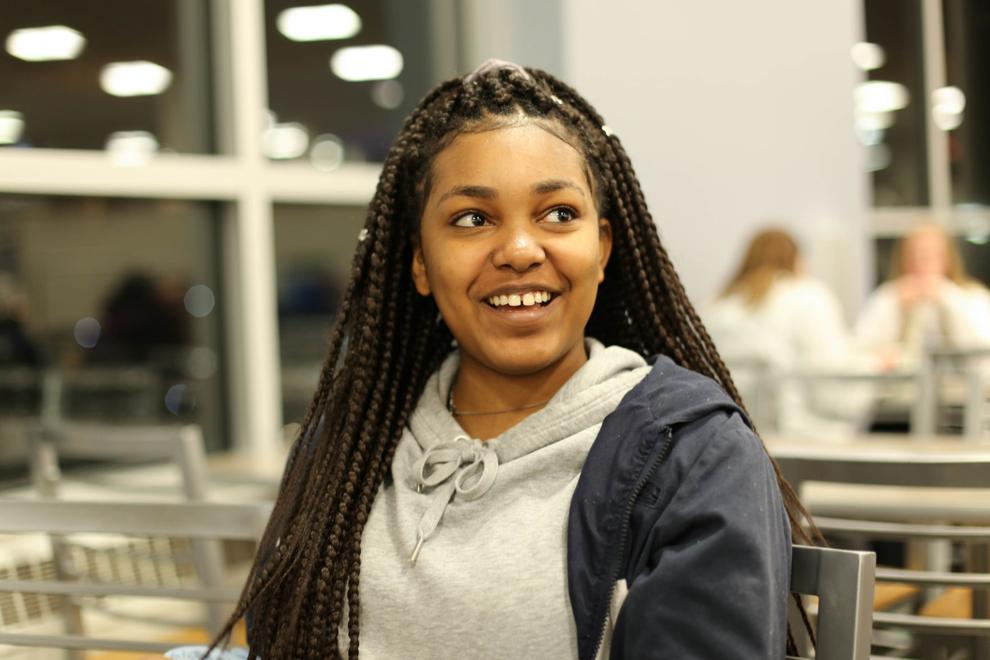 "He slid into my DM's and sent me an Uber, by saying 'Your Uber's here,' and so I went to his house," Chance said. "We were cuddling at three in the morning, and next thing I know he caressed the back of my foot with his toenail."