Here's a breakdown of what you need to know for Thursday, Aug. 27. 
Lawrence and campus 
Weekend safety — Lawrence Police are beefing up patrol this weekend and adding more officers to common locations around town. LPD Spokesman Trent McKinley said the main purpose of this extra detail is to prevent situations where an intoxicated person's safety is compromised.
Understanding Parking — As much as we all love the occasional miracle where we park in the wrong lot and somehow *don't* get a ticket, it's probably better to understand the rules. Here's our guide to parking on campus and where students lost and gained parking spots this semester. 
Honoring a teammate — KU volleyball senior Tiana Dockery is on track to compete in four straight NCAA tournaments. One of the many drivers behind her success is the friend and teammate she lost in high school. 
"Kill Bill... Murray" — It started as a joke between friends when Bill Murray allegedly didn't pay for an appetizer. Now it's a full-blown project for one local artist who plugs Murray into well-known pop culture scenes.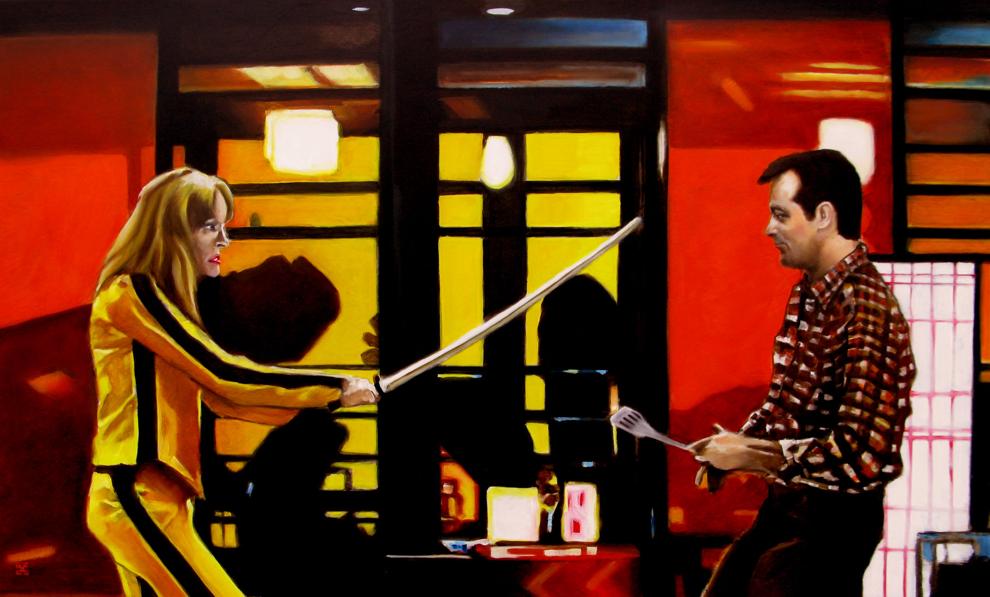 From Around the web
Mississippi State shooter — a shooter who was on Mississippi State's campus this morning is now in police custody, according to USA Today. No injuries have been reported so far. 
Virginia Shooting — Here's a Vox explainer detailing everything that we currently know about yesterday's shooting in Virginia where two journalists were killed on live TV by a former coworker.