Jayhawks abroad
For the past two months I've lived in Bangkok, Thailand, as a part of my semester abroad. On March 19, I booked my flight to go home. 
Deciding to return home was one of the hardest choices I've ever had to make. My heart aches at the thought of saying goodbye to this city and the people I've met. However, with increasing cases of COVID-19 and the State Department's declaration that all Americans abroad must return home, I know I have no choice. 
I've seen the signs for a long time now. I saw the temperature scans in China on my flight here. I stood in Bangkok's Chinatown for Lunar New Year among crowds of masked people. I was even fever-checked in Singapore, but what hit the hardest was hugging my friends as they stepped into their taxis to fly home. Like them, I knew I would be leaving soon.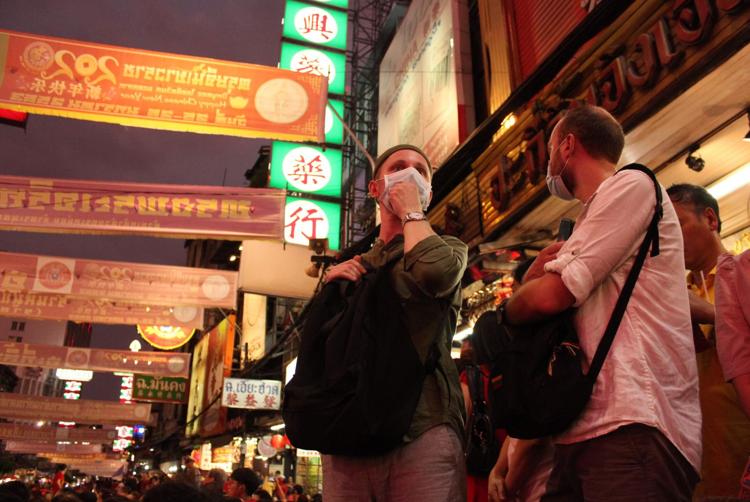 COVID-19 has changed a lot of people's plans. Graduations have been canceled. Classes have moved online. People are sick. People are out of work. People are on lockdown. Life is not at all what we expected it to be.
Recently, I sat in a coffee shop with my friend, an exchange student from Japan who is also studying in Bangkok. He's been trying to teach me Japanese. I know a few words, but my pronunciation of the Japanese word for "plant" is not so good. Every time I attempt to say it, neither of us can help laughing. 
I came into this semester with plans to go to all the places and see all the things. I never expected I would find myself sitting in a coffee shop in Thailand learning Japanese with someone whom I now consider a very good friend.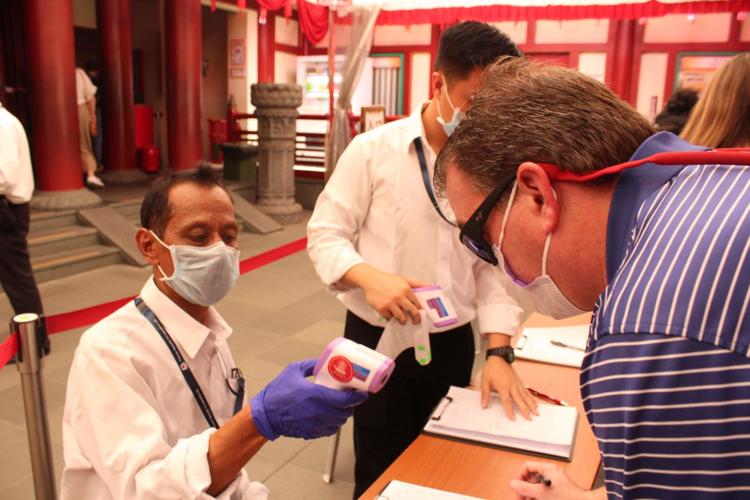 More than anything, I know life is not about the plans I made or the places I wanted to see. It's about people. Especially now. 
I have my health. I have a place to quarantine and a family to take me in when I return home. Not everyone has their health. Not everyone has a place to call home or the luxury to be out of work. Not everyone has the privilege to be viewed as "safe."
A few days before I booked my flight, I ran into a friend on her way to buy masks. As an Asian-American, she said she's not so worried about her health — she's worried about how people are going to look at her when she gets back.  
I think that scares me more than anything else. 
GALLERY: Lunar New Year celebrations in Bangkok Chinatown
Amid the beginning of the spread of COVID-19 in January, face masks became more popular in Singapore and Bangkok, Thailand. However, masks are also prevalent to protect users from air pollution. 
There's a lot of fear. There's a lot of uncertainty. There's a lot out there that is really difficult. And there is no way to fully understand the repercussions this will have. 
As I prepare to fly home, I know I will miss this place and the people I have grown so close to, but I also know life will keep moving.
We still have things to learn and a life to live and people to love. Even if it looks a little different for a while. There's a saying in Thai that I think sums it up pretty well. Mai pen rai, which means "It's OK." Or at least, it will be eventually. 
And as for my Japanese language learning, my friend has a solution: "Online class."
Now, that doesn't sound too bad at all.
Katie Counts is a junior from St. Louis studying journalism.