The Kansan Editorial Board is a five-person board of individuals that provides readers with a longer-range view on issues relevant to University of Kansas students. Each semester, the Board's members change depending on the Kansan's leadership.
Members of the Board traditionally include the editor-in-chief, managing editor, business manager and opinion editor. This year, the Board is adding an additional fifth member — longtime Kansan columnist Aroog Khaliq. 
The Board is separate from other sections of the newsroom, such as the news, sports and arts sections. That means news editors or reporters do not have any decision in what the Editorial Board — or the opinion section as a whole, for that matter — decides to write about. 
And though it is an institutional voice, it does not speak for the institution as a whole. News reporters' and editors' coverage are not shaped by the view of the Editorial Board. 
Traditionally, the Board has endorsed candidates in political races and called for changes in administration. It has also won student press accolades for some of its previous work, such as its coverage after a stolen, loaded gun was left unattended in Wescoe Hall. The Board relies on research, individual expertise and debate to shape its views on issues.
Meet the members of the summer 2020 Kansan Editorial Board.
Nicole Asbury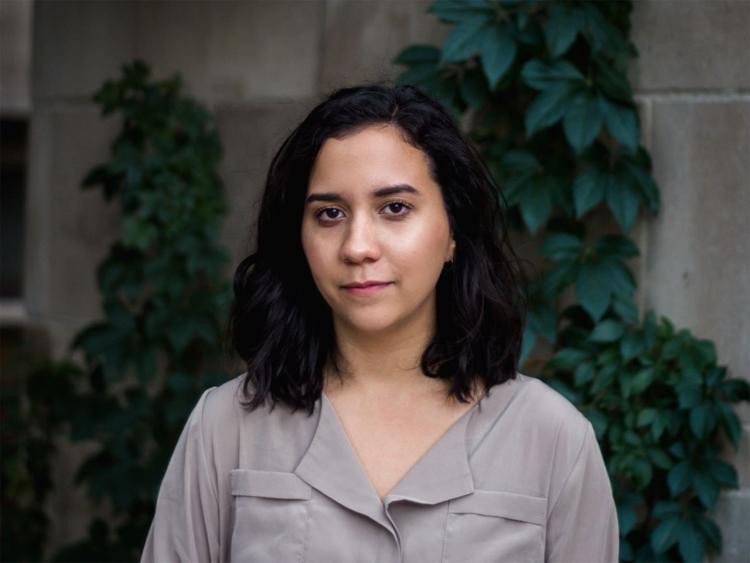 Nicole Asbury (she/her) is the editor-in-chief of the Kansan. She is a senior at KU studying journalism and women, gender and sexuality studies. She is originally from Leavenworth.
Asbury started writing for the Kansan during fall 2017 as an arts & culture correspondent and shifted over to the news side during fall 2018 to cover KU administration. During her time at the Kansan, she's been the arts editor, and spent a year as the Kansan's investigations editor. Outside of the Kansan, Asbury has worked for The Kansas City Star as a breaking news intern and Kansas politics intern. She has also worked as an editorial intern for Poynter. She placed seventh in the annual Hearst Awards for enterprise reporting.
Braden Shaw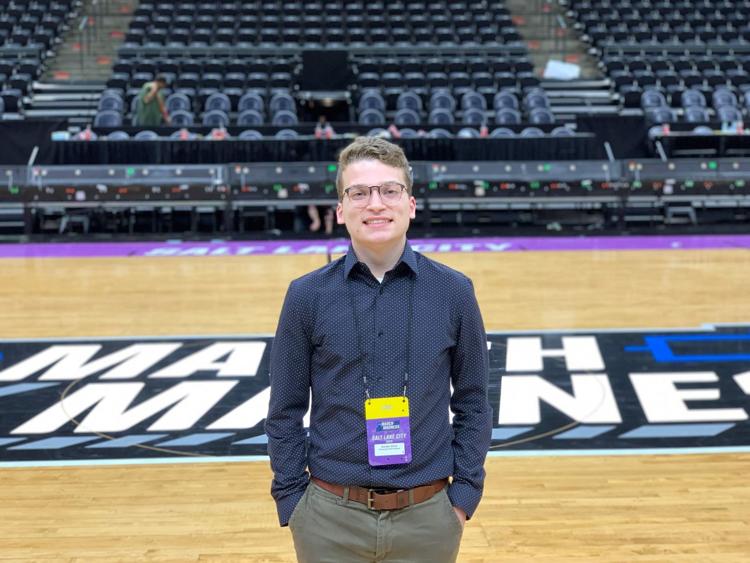 Braden Shaw (he/his) is the managing editor of the Kansan. He is a senior at KU studying journalism, sport management, and film and media studies. He is originally from Shawnee.
Shaw started writing for the Kansan during fall 2017 as a sports correspondent. During his time at the Kansan, he has served as sports editor, associate sports editor, editor-in-chief, copy editor and managing editor. Outside of the Kansan, Shaw has worked for the Topeka Capital-Journal and Lawrence Journal-World covering high school and KU sports. He was selected as a 2019 Jim Murray Memorial Foundation Scholar.
Gavin Wade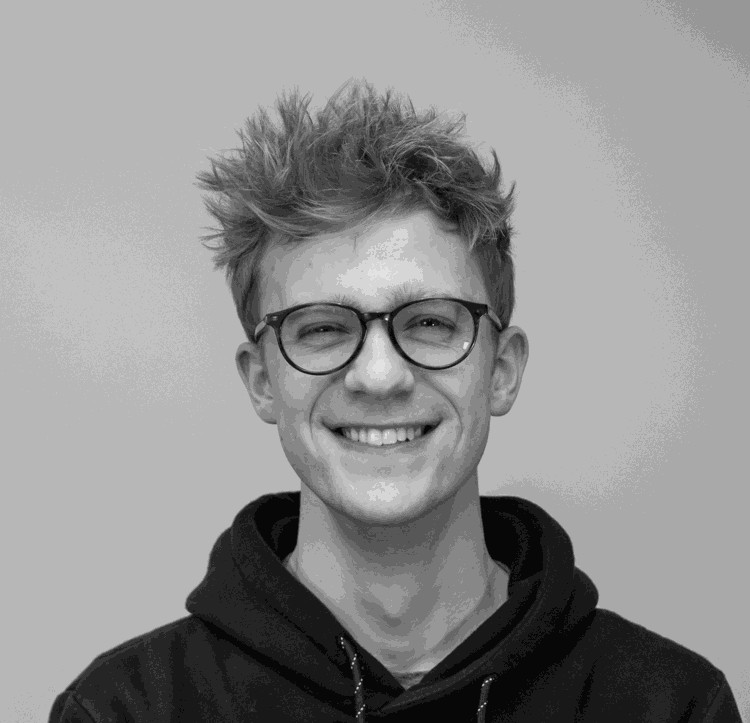 Gavin Wade (he/his) is the business manager of the University Daily Kansan. He is a senior at KU studying strategic communication and visual art. He is originally from Ottawa.
Wade began working at the Kansan as an advertising creative in spring 2018. From fall 2018 to summer 2019, he served as creative director. In summer 2018, he was a part of the Kansan rebrand team, focusing on user-experience and need. Outside of the Kansan, Wade has worked on campaign and brand strategy for clients in The Agency. While abroad, Wade studied at the Barcelona School of Design and Engineering, focusing on design and visual arts. 
Elijah Southwick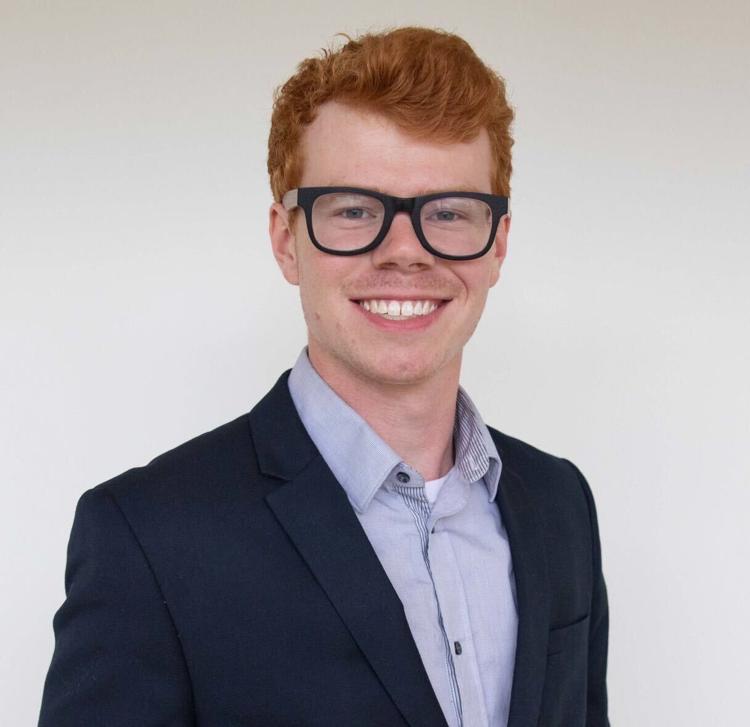 Elijah Southwick (he/his) is the opinion editor of the Kansan. He is a graduating senior at the University of Kansas studying English with an emphasis in creative writing and journalism. He is originally from Overland Park.
Southwick is a transfer student and a graduate of Johnson County Community College. He started writing for the Kansan during summer 2018 as an opinion columnist. Since, Southwick served as opinion editor during fall 2019 and now during the summer session. He is a local fantasy football legend.
Aroog Khaliq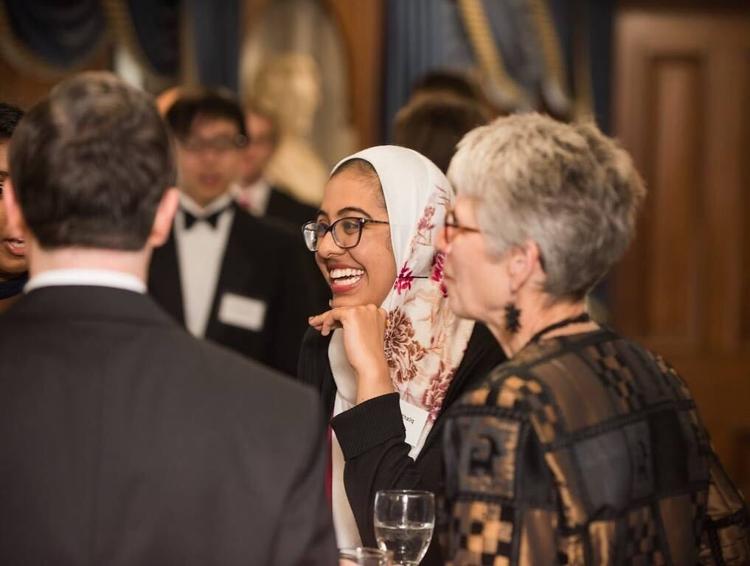 Aroog Khaliq (she/her) is an arts contributor at the Kansan, in addition to serving as an opinion columnist and editor in the past. She is a senior on the pre-medical track, studying Psychology and English (creative writing track). 
Khaliq's hometown is Overland Park, where she graduated from Blue Valley West High School. She has written for the Kansan since her first semester at KU in fall 2017. Since, she has dabbled in opinion and arts in addition to writing an advice column entitled "Ask Aroog."