Elijah Southwick, opinion editor of the University Daily Kansan, recently graduated with a degree in English with an emphasis in creative writing and a minor in journalism. He is from Overland Park.
There are secret places everywhere on campus. When rays of sun catch and streak on Jayhawk Boulevard at just the right angle, you'll find all the secret places that I built.
There's a secret place on the fourth floor of Wescoe Hall where I snuck into my first class at 22 years old. I sat quietly in the back of the room and breathed the first breaths of a new adventure.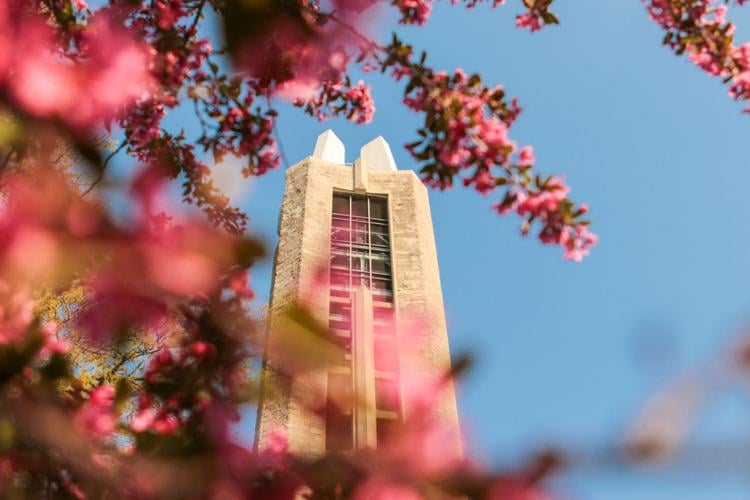 Over two years later, I walked an empty hill with the ghosts of those who came before me. They showed me their secret places, too. All who come after me will find mine, still warm and still smiling.
I built a secret place at every library desk I sat at all night in dread of morning. I slipped away from bus stops and staircases to travel by way of empty tunnels, tracing the walls with my fingers as I found maps to hundreds more.
I followed lizards to their secret places in cracks on concrete or the cool refuge of a shady shrub. I built new ones alongside, coexisting, and yet, to an untrained eye, never really existing at all.
I took hope to die in a secret place far away and buried it on the shores of Potter Lake. Here lies a piece of me. You'll never find where I put it.
I found a secret place at a finish line, triumphant and short-lived. I hobbled to a new home to start all over again.
I built a secret place in my apartment, in the small space between the kitchen and the living room where a dream became a legacy and a hero became a villain.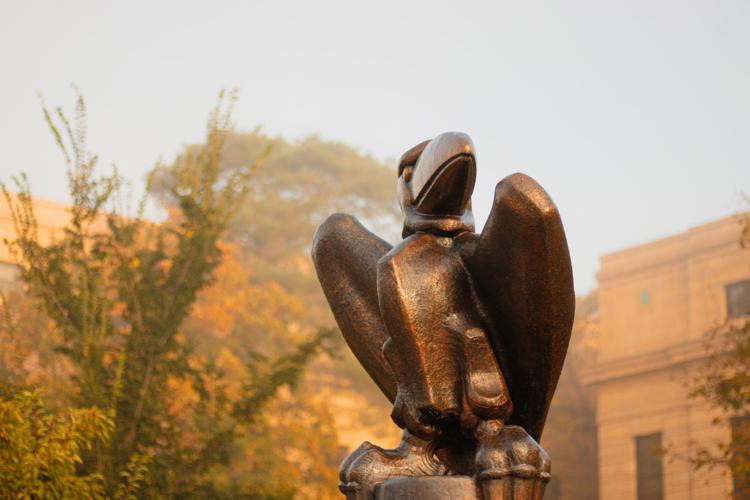 I built all of these places for two, hollow and expectant.
I watched hazel sunsets from rooftops, hillsides and fire escapes with doors locked from the inside.
I dragged my body through a garden of anticipation, eager.
I built these places with keystrokes and then I set them ablaze. Fearing without a need for fear at all, they stood tall through the flames.
Everywhere you look, you may find something hidden. But a secret place is not a secret because it is hidden, a secret place is a secret because it is not understood. 
My secret places on campus will stay there, waiting for me to return. New Jayhawks will build their secret places on top of them, disguised in plain sight. As the lost return, as the bells of the Campanile ring and as present becomes memory, I'll leave all of these secret places behind, for now.