As a child in Colombia, Monica Restrepo would watch her mother tailor men's shirts in their backyard. Two decades later as a textiles student, Restrepo uses her work to recreate that same sense of softness and comfort.
"There's a very, very big therapeutic aspect to textiles, and to me that's very important," she said.
Restrepo, now a senior in the Department of Visual Art, moved from Manizales in central Colombia to Overland Park 16 years ago. Although she said art has always been her passion, she didn't become interested in textiles until starting school at the University.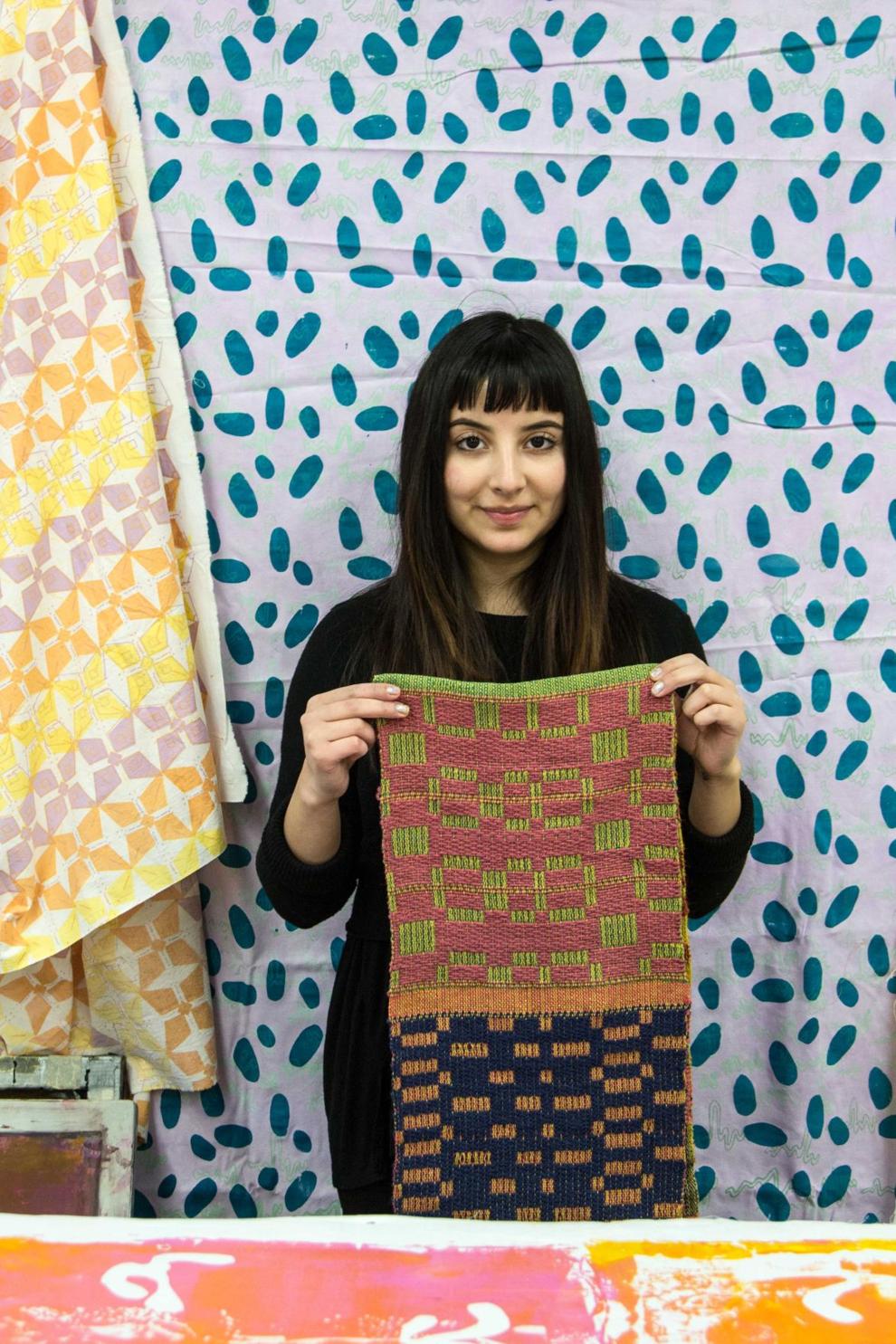 "When I started taking classes here, I fell in love with it and found that I could express myself easily through textiles," she said.
Most of Restrepo's surface design work is inspired by things she associates with her childhood. Several yards of brightly colored cloth lay spread out on a table in her Chalmers Hall studio, a work in progress. The cloth is decorated with various screen-printed oblong shapes in pink, blue and yellow, which Restrepo said remind her of birthday parties and confetti.
When she isn't designing or screen-printing, Restrepo likes to dabble in weaving, dyeing and other media offered by the textiles department. She's also working on a quilt to explore the line between functional and decorative work: quilts are functional in that they can be wrapped around a body to provide warmth, but they're usually beautiful enough to be displayed in some way.
"A quilt is very functional," Restrepo said. "It's very detailed and artistic, and it actually could convey some emotion, but it also has a really intentional purpose to it."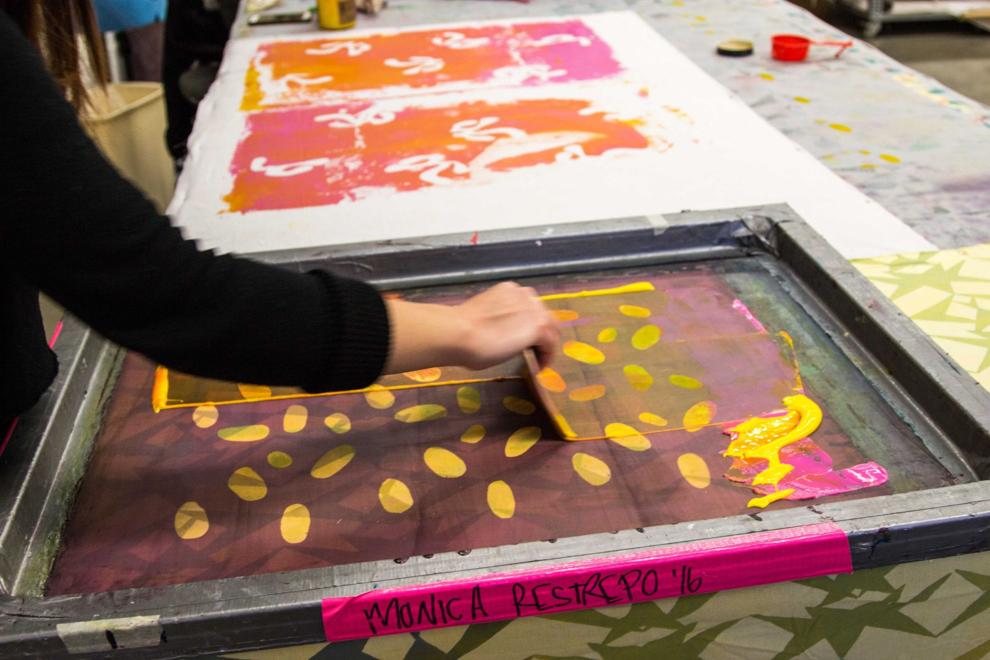 Restrepo said that the more time she spends on a piece, the more rewarding it is to see the finished product.
"Everything has to be very time sensitive, so you have to be very patient, and you have to dedicate a lot of time to sewing and for things to actually look how you want them to look," she said.
After she graduates in May, Restrepo is interested in a job in surface design. A job in textiles or the fashion industry would allow her to design patterns for large swaths of cloth that get made into clothing or home goods. Mary Anne Jordan, the chair of the Department of Visual Art, said Restrepo is a hard worker, which is what it takes to succeed in the industry.
"I think she'll be ambitious and self-sufficient," Jordan said. "People have to be ambitious when they're seeking a career in textiles, and I think she will be."
— Edited by Missy Minear