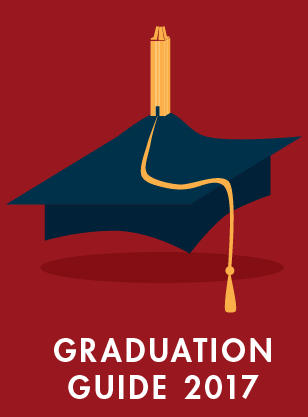 Grad Guide 17
May 4, 2017
May 4, 2017
On Sunday May 14, graduating seniors will walk down the Hill for the 145th Commencement Ceremony of the University. 
A lot of news happened over the past year. Review some major stories that broke over the year, and catch some updates on them with This Year in News.
This year in Arts & Culture includes political art, celebrities visiting KU, the reopening of the Spencer Museum of Art, a GoPro view of KU basketball, Instagrams of KU and an alumnus' Taco Bell wedding.