Love Garden Sounds has been a Lawrence staple for purchasing vinyl since 1990, offering a wide selection of new and used vinyl, CDs and other music accessories.
Boasting walls and tables filled with tens of thousands of vinyl, Love Garden Sounds has music for any listener's tastes. From hip-hop to alternative rock, the shop carries a wide range of music. Love Garden Sounds also sells refurbished record players, a hard-to-find item in Lawrence. In fact, vinyl itself is rare to come by, due to the recent surge in popularity of the item.
Yuanfu Liu, a Lawrence musician and employee at Love Garden Sounds, said he believes vinyl is making a comeback due to the accessibility of music.
"Things that really strike a chord with certain people, they'll want to own, like a physical copy," Liu said. "I also think that the packages are getting better, like they're coming with booklets and the designs are really cool.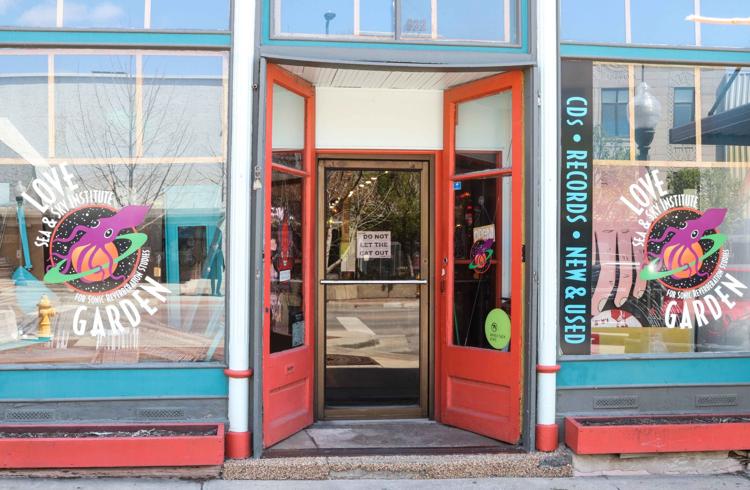 Love Garden Sounds was not always housed in its current location at 822 Massachusetts St., but was originally located on the 900 block of Massachusetts before moving in 2009.
Liu said he believes the store receives the amount of foot traffic it does due to the reputation of the business.
"Love Garden kind of has a reputation already, in that kind of sense," Liu said. "It's been here for a really long time, so people who have lived here for a while tell friends to come here and they come in, they see the massive selection we have, and we usually have something for everybody."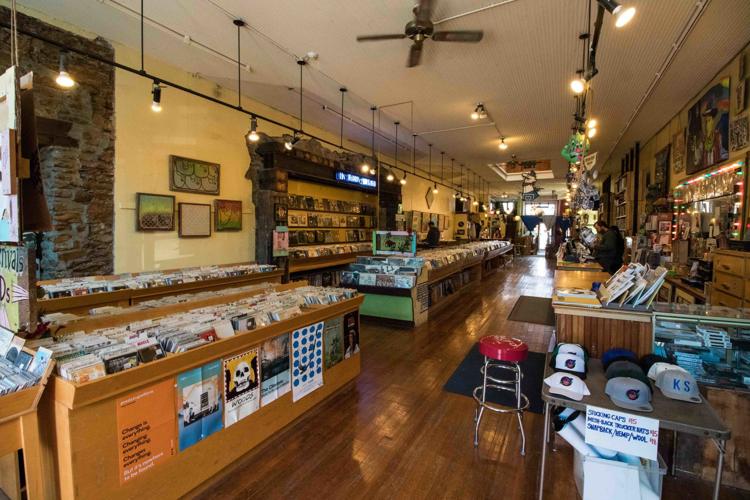 The store doubles as a venue, inviting local artists to perform, or even debut, their music. The tight space makes for an intimate concert experience, similar to a performance at the Bottleneck, but smaller.
However, what is most unique to Love Garden Sounds are the three cats allowed to roam the store freely. Sam, Stuffing and Chardonnay have become acclimated to the heavy foot traffic throughout the store on most days, laying down on a row of vinyl, waiting for customers to pet them. However, there is one cat whose ultimate goal seems to be escaping — Stuffing. Love Garden Sounds has even gone as far as offering $1 store credit for stopping Stuffing from leaving the shop and $3 store credit if you catch him outside.
Saadan Mir, a junior from Singapore studying economics, often visits Love Garden Sounds to improve upon his vinyl or CD collection.
"Record stores are kind of a niche thing right now and they have a huge selection," Mir said. "Basically any record you could want you could find there."