Longtime University of Kansas administrator Larry Keating died Tuesday morning at his home in Southport, North Carolina, according to a press release from Kansas Athletics. He was 76. 
Keating came to KU from the Metro Atlantic Athletic Conference (MAAC), where he served as Assistant Commissioner for both the basketball and football teams.  Keating joined Kansas in 2003 and served as Senior Associate Athletics Director and as Special Assistant to the Athletics Director. He is best known for overseeing the creation of the men's basketball schedule from 2003-2019, which was consistently viewed as one of the toughest in the country. 
"We are all deeply saddened with the passing of Larry," KU head basketball coach Bill Self told Kansas Athletics. "He was solely responsible for putting together schedules that gave us the best opportunity for NCAA Tournament success. More than a colleague, he was a mentor and a friend to everyone that knew him."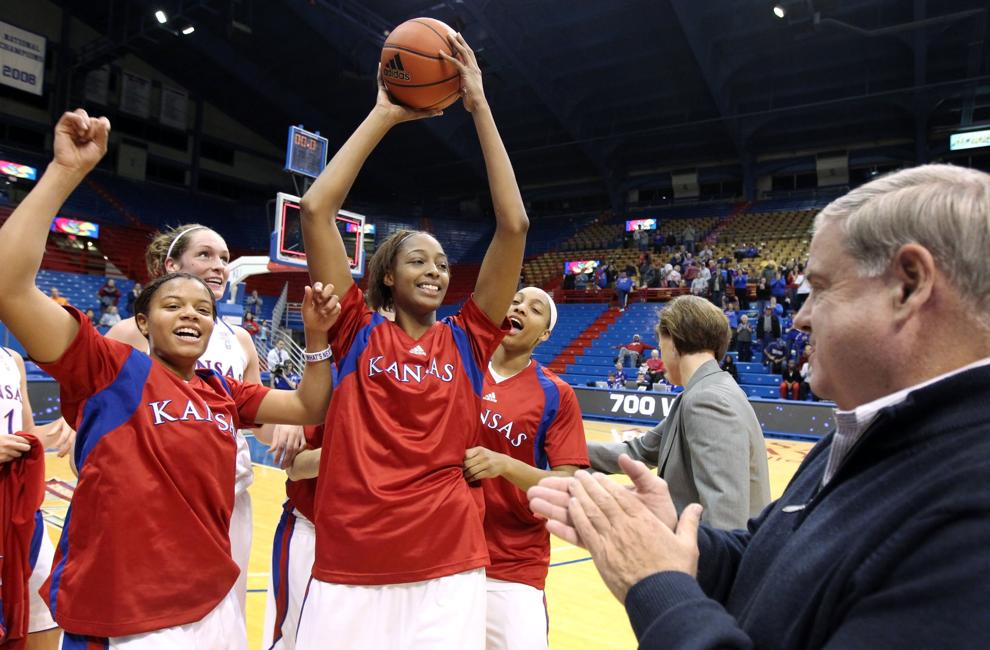 Keating acquired many accolades through his career in intercollegiate athletics. Keating served on the NCAA Council, Men's Basketball Issues Committee, and other NCAA sports committees. He also served two terms on the NCAA Men's Basketball Rules Committee, which he chaired for a total of four years.
Keating started his career as an assistant basketball coach at Stonehill College, his alma mater, for 10 years before going to Hofstra University. He also served as the Athletic Director at Seton Hall University for 12 years.
Under Keating, Seton Hall made six NCAA Tournament appearances, while making a run to the 1989 National Title game. Keating served terms as chair of the Big East Executive, Television, and Championships Committees while at Seton Hall. 
Keating is survived by his wife Jamie, their son Kerry, and their daughters Jamie and Katie, and their two grandsons.