After making their way to the finals in the singles and doubles brackets, the Jayhawks competing at the ITA Summer Circuit in Lawrence this weekend came up short.
Sophomore Sonia Smagina paired up with freshman Vasiliki Karvouni in the doubles bracket, winning their first match Sunday 8-3, before falling in the semifinals to the eventual champions from Nebraska, 8-3.
On the other side of the doubles bracket were sophomores Malkia Ngounoue and Julia Deming. The pair started their Sunday off with an 8-4 win over freshman Jayhawk Carmen Roxana Manu and her partner from Oklahoma Ivana Corely.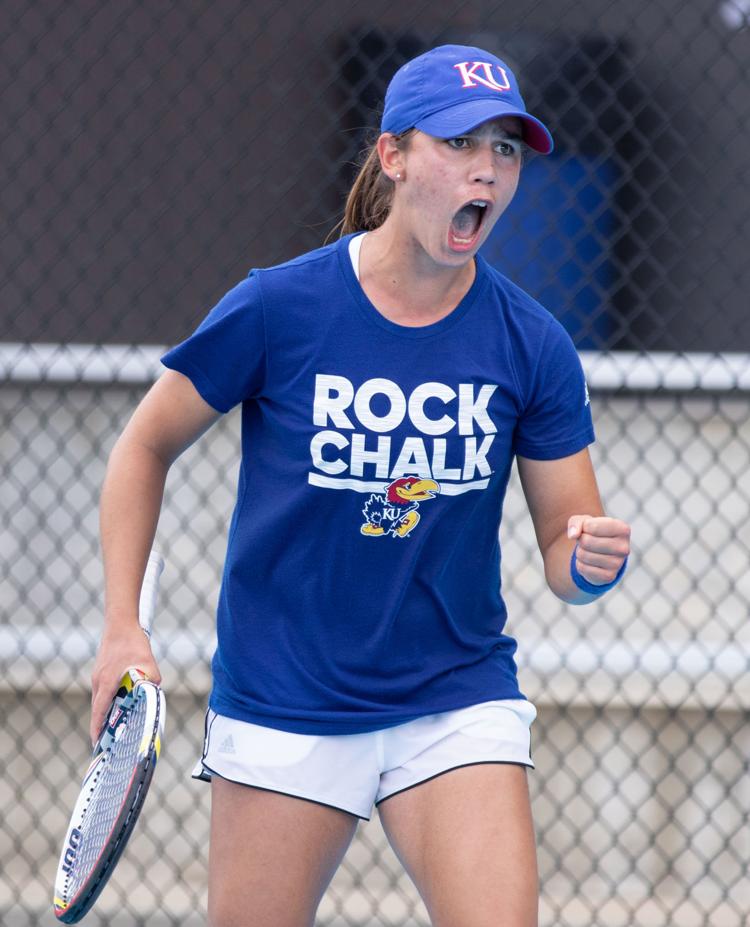 Ngounoue and Deming then won their semifinals match 8-4 over Samantha Mannix and Elise Van Heuvelen from Iowa, before eventually losing in the finals 8-7 to Jessica Aragon and Claire Reifeis of Nebraska.
Smagina also showed up in the singles bracket, making her way to the finals with wins over Deming and Ngounoue. Smagina fell in the finals to Martina Zerulo of Arkansas in a super tiebreaker 10-4.
Karvouni also made it to the semifinals with a win over Iowa's Mannix, before falling to Zerulo.