Column
The Kansas football offense has been a work in progress this season. Aside from the offensive explosion last Friday against Boston College, the Jayhawks have been anything but productive. Just the week prior in their game against Coastal Carolina, the Jayhawks could only muster up a touchdown against what was, on paper, an inferior opponent. 
Pooka Williams Jr. has been unquestionably Kansas' best player for almost a year now, and it still feels like there's a lot left to be desired in terms of how he is used. If the Jayhawks want to continue to have success in the Big 12 schedule, it is imperative that the offensive staff gets more creative in how they get Williams the ball.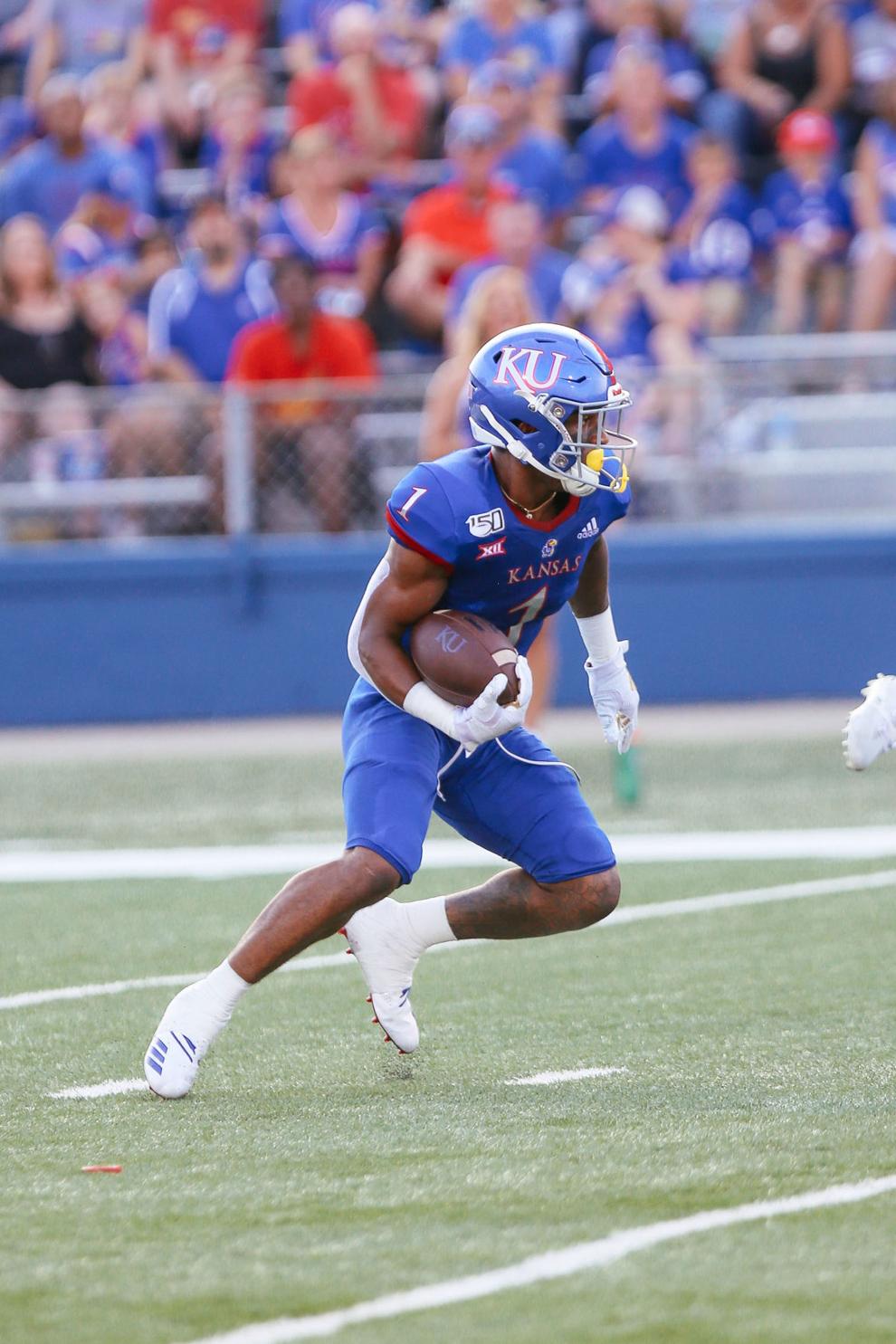 Offensive coordinator Les Koenning and senior quarterback Carter Stanley have the luxury of one of the best backfields in the Big 12 this season. Williams has averaged over 100 yards a game since he's come back from his one-game suspension.
What's even more important is the emergence of senior running back Khalil Herbert as a force for the Jayhawks this season. Herbert currently is second in the country in yards per carry at 9.92 as well as eighth in the country in yards at 357.
The play of Herbert will allow for Koenning to move Williams around the formation and create plays for him in space. The player most comparable to Williams is former Florida All-American Percy Harvin, who in his time in Gainesville played a large role in then-Florida coach Urban Meyer's playbook. 
Football has come a long way since Harvin was making plays for the Gators and former offensive coordinator Dan Mullens. Koenning, who was an assistant for Mullen at Mississippi State, has experience in the style of offense to make Williams successful.
The play that stands out for Williams is the game winning touchdown against TCU in 2018. In this play, Williams took a motion bubble screen, running through the whole TCU defense for a 28-yard touchdown. His ability in space can't be understated. We've seen a backfield this season where both Williams and Herbert have been on the field at the same time and have kept the defense on its toes.
Pooka Williams with the touchdown, and the #Jayhawks pull off the upset! pic.twitter.com/NMxyB2oIX9

— LandGrant Gauntlet (@the_LGG) October 27, 2018
The Jayhawks have the opportunity to create countless explosive offensive plays with Williams at the center of it all.
Kansas will take the field at Memorial Stadium Saturday, Sept. 21 to face off against the West Virginia Mountaineers for the conference opener.