With a successful opening race at last month's Bob Timmons Classic, in which junior George Letner took third place, the 2019 men's cross country team looks to build on its success and have a strong upcoming season.
"I think this is a great year to follow the team's performance," Letner said. "We have a really talented group of guys altogether and some older guys who will display leadership."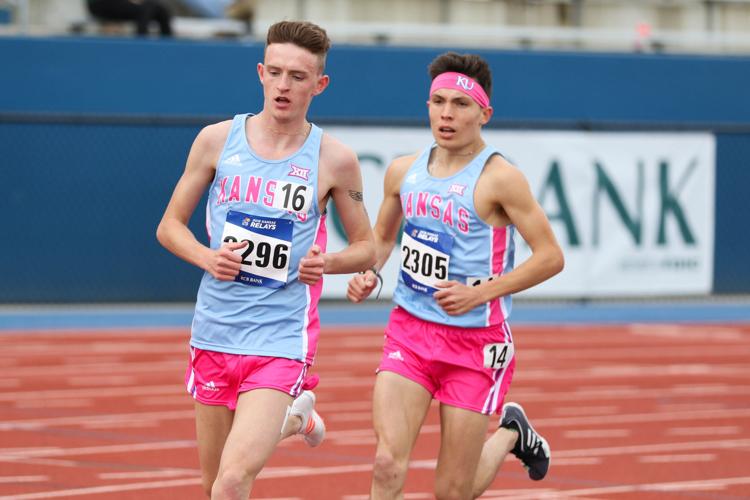 Seniors Dylan Hodgson and Michael Melgares, who has received another year of eligibility, will consistently be at the top of the pack. And while Letner may not be the top performer race in and race out, he adds depth and will be a key factor in how the team finishes overall. 
"Our strengths are going to be our total team effort," coach Stanley Redwine said. "Someone new could lead every day, so it's a lot more about the team than the individual."
Redwine added that the team will take the season meet-by-meet and try to not get caught up in performing well in the postseason.
"We will perform our best and make corrections," Redwine said. "We can tell a lot about practicing against each other, but the true test comes against the competition." 
The upcoming home meet at Rim Rock Farm on Oct. 5 will give the team a good place to start building and finishing together as a group. 
"For the next race, we will have a little tougher competition and a longer distance," Letner said. "We are looking to improve our ability to race together, even in the harsher conditions."
As for Letner, he hopes to continue placing high and working on his personal times. Still, he believes this season will be one for the record books.
"For anyone who likes running or really appreciates KU athletics, I think this is a great year to watch," Letner said. "I think we'll have some really high postseason finishes, and we're on track to have a stellar year."