With a fusion of experience and incoming talent, Kansas men's golf will be looking to make its fifth consecutive NCAA tournament appearance in 2020.
Junior Harry Hillier should be an integral part of the success if the Jayhawks make it to the NCAA championships as they did in 2018. He was the University's top performer in five events, including a win at The Jackrabbit early last fall. Hillier also averaged -0.06 versus par, which was second on the team behind his brother Charlie Hillier who graduated in the spring.
Fellow juniors Ben Sigel and Drew Shepherd could help Kansas compete deep into May as well. Sigel was the University's top performer at the NCAA regionals and shot under par at three events last season.
Senior Andy Spencer had a promising sophomore campaign with five top-10 finishes, which included an 8-under (216) at the NCAA regionals. However, despite a strong showing in the Big 12 Match Play Championship, the Leawood native had just four top 20 entries last year. He will look to bounce back in his senior season.
Perhaps Spencer could be rejuvenated by the Jayhawks' strong freshman class.
Newcomer Luke Kluver has an impressive track record heading into his first year at the University. He competed in the Pinnacle Bank Championship last month in Nebraska. It was Kluver's first appearance in a professional tournament, and he was the only amateur to make the cut.
"Luke has a chance to be a special player, and I couldn't be more excited to welcome him to the Jayhawk golf family," head coach Jamie Bermel said in a press release last spring. 
Kluver was also named Nebraska Junior Golfer of the Year in 2017 and 2018. He should make an immediate impact at the University.
Another freshman, Sion Audrain, will also begin his college career on a positive note. After winning the 108th Kansas Amateur Title in 2018, the Garden City High School graduate won his second class-6A state title last month.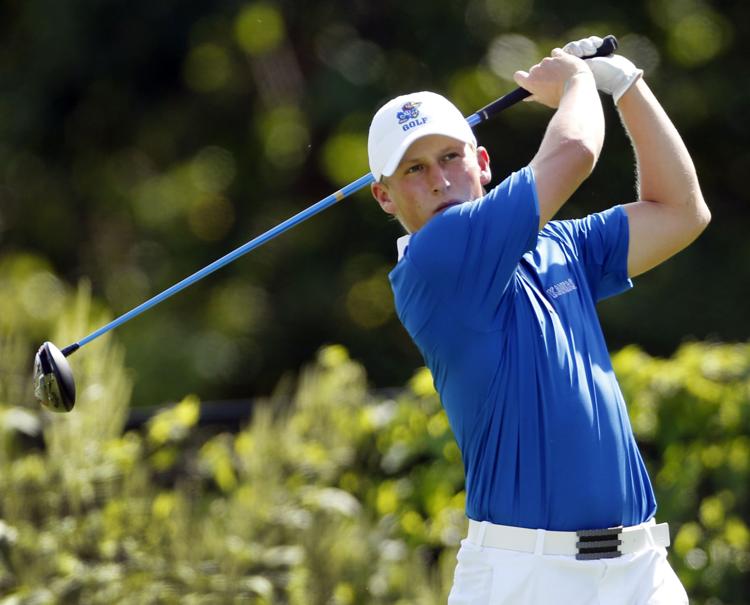 Kansas also added William Duquette and Hank Lierz to its deep freshman class.
Duquette has five top-10 finishes in his amateur career, including a win at the Golf Quebec Boy's Junior Championship. Lierz was named Missouri Golf Junior Player of the Year in 2017 and 2018. He also won the Missouri Junior Amateur Championship in 2018. 
Kansas could also get contributions from Kansas natives Grant Herrenbruck and Zach Sokolosky as well. They both redshirted last season because of the club's depth, but they had decorated high school careers. Herrenbruck was a two-time individual 2A state champion at Sacred Heart High School in Salina and Sokolosky was a 5A state champion (2017) at Andover High School outside of Wichita.
Ultimately, the Kansas men's golf team has the tools to make a run in the NCAA tournament this upcoming season.