A competitive and energetic group of players roamed the pitch at Rock Chalk Park on Wednesday night in a game that saw an endless amount of time spent in the counter attack for Kansas soccer.
The KU men's soccer club was too much to handle for Kansas, winning every loose ball and getting up and down the wings at will. The men's team scored its first goal within 30 minutes of play, leading to an eventual 4-0 rout.
The biggest stat of the first half was that Kansas was beaten pretty soundly on shots on goal — stat that they win in most of their contests — by a total of 7-to-2 in favor of the KU club team. The Jayhawks were able to make a couple of threats up the pitch but were unable to make anything of it as the club team just swarmed on the defensive third.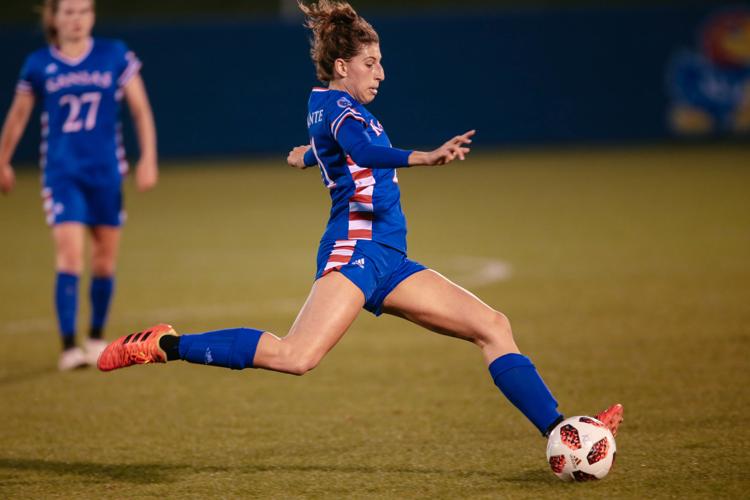 "We handled the pressure really well," Kansas coach Mark Francis said. "I mean you're playing against men so it's a bit different. We just knew athletically it was going to be challenging so we just talked about our speed of play needing to be quick."
There wasn't much of a difference in the second half of the game, although Kansas was able to get up two shots on goal within the first eight minutes.
KU club soccer finished the game just as they had started it: physically. In just the first two minutes of the second half the the men's team tacked on two more goals to put them up 3-0. The Jayhawk defenders wore down as the game went on given the pace of play.
"I think playing against a group that athletic is a great way to finish the spring," Francis said.