Kansas football coach Les Miles said "there's a good possibility" Kansas football could use two quarterbacks against Coastal Carolina on Saturday, in a Zoom call with media members Monday.
The two quarterbacks in question — senior Thomas MacVittie and junior Miles Kendrick — have been battling it out in practice this offseason for the starting quarterback spot. By declaring the possibility of having both quarterbacks play week one, Miles backtracked from what he said previously. 
"I think the advantage would be with the guy that we put on the field and kind of stay that way," Miles said on Sept. 2. 
Miles said his reasoning for changing his tune on the starting quarterback job came down to depth and the slim margin between MacVittie and Kendrick.
"At some point in time you tell your team, this is the best guy," Miles said. "And then suddenly [the player gets] a splintered nail or a broken hand. You just put your time saying this is your starter when in reality there's a closer proximity than you think."
"So why would you bemoan your starter unknowingly by just naming who your starter is," he continued. 
When asked if playing two quarterbacks will be a permanent decision, Miles said it would be a "series by series" decision.
"When we substitute it's not representative of all of the play or the lack of quality of play," Miles said. "I think it's always smart not to just talk off the cuff."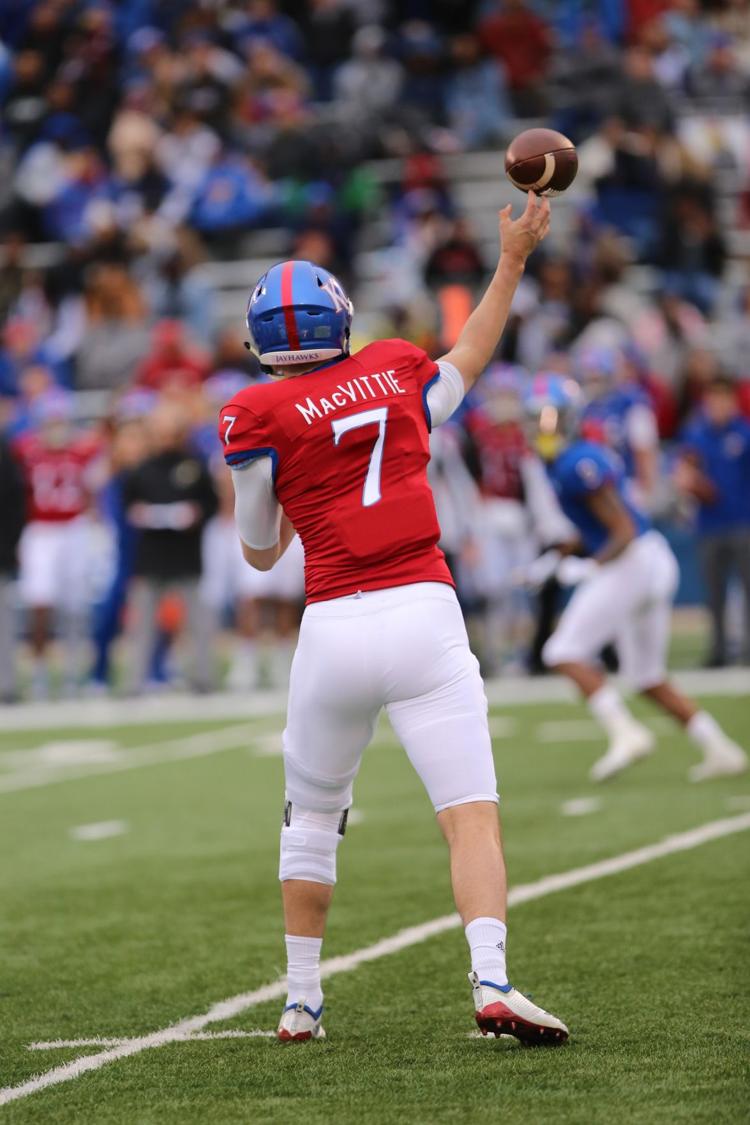 MacVittie said the competition between him and Kendrick "won't lessen" throughout the season with the two quarterbacks in the mix for the starting job.
"There's two warrior guys that are competing for [the position]," MacVittie said. "It's nothing but respect between me and [Kendrick], we've been through our own struggles and we understand the struggles that we've both been through."
"So, that's where the respect comes," MacVittie continued. "But it's nothing but love between the two of us." 
Kendrick also said he was enjoying the competition and it's improving both quarterbacks' play on the field.
"I think in the quarterback room, as long as we can continue to push each other and bring the best out of each other, I think it's going to only improve this offense and this team," Kendrick said. "I think everyone in the quarterback room is striving to be a leader within their own selves and trying to improve this team anyway they can." 
Kendrick also pointed to his past experience preparing him for playing on a team with multiple quarterbacks. 
"My past years being here and just always being prepared and always being ready for my name to be called no matter when and where it is," Kendrick said. "I think that's the most important thing." 
Kansas football will open its season at home against Coastal Carolina this Saturday. Kickoff is set for 9 p.m.