"The dream is real! The dream is real!"
If you've visited Allen Fieldhouse for a Kansas basketball game sometime since April 7, 2008, you've probably heard this quote from 1988 played over highlight videos of Kansas' most recent national championship victory. 
The man behind the voice is Bob Davis, the play-by-play man for Kansas men's basketball and football from 1984 to 2016.
Delivering perhaps one of the most famous and iconic calls in the history of Kansas Athletics during the 1988 men's basketball title game, Davis and Jayhawks basketball will forever go hand-in-hand.
While the 2008 national championship game sticks out to Davis — as well to many Kansas fans — as one of the greatest sporting events in recent Kansas Athletics history, another major event sticks to the forefront of Davis' mind.
Jayhawk Radio Network alumnus Bob Davis returned to Allen Fieldhouse to honor Brandon Rush's jersey retirement on Wednesday's game against TCU. Rush said, "This is the biggest day of my life," during his speech inside Allen Fieldhouse.
"Well certainly the Orange Bowl," Davis instantly says when asked about standout moments in his career.
Just three months prior, on Jan. 3, 2008, Davis sat in a booth at then-Dolphin Stadium in Miami, Florida. The weather wasn't what should be expected of Florida in early January; "Liquid sunshine", as Davis referred to it — unusually cold and wet, but the sun was still shining in the sky.
Following a near-perfect season in which the Jayhawks went 12-1 in the regular season, Davis was preparing to call his first ever Orange Bowl, and the Jayhawks' first since 1969, when they fell to Penn State 15-14.
Having begun his broadcast career in 1968 with KAYS radio station in Fort Hays, Davis knew from a young age growing up in Manhattan and Topeka that he wanted to take the mic as a broadcaster.
Growing up, Davis' ears followed whatever broadcast team they could get: Kansas, Kansas State, Wichita State, Kansas City Athletics — who later became the Kansas City Royals.
Having spent his younger years in Manhattan before moving to Topeka during grade school, Davis had stakes in both Kansas and Kansas State.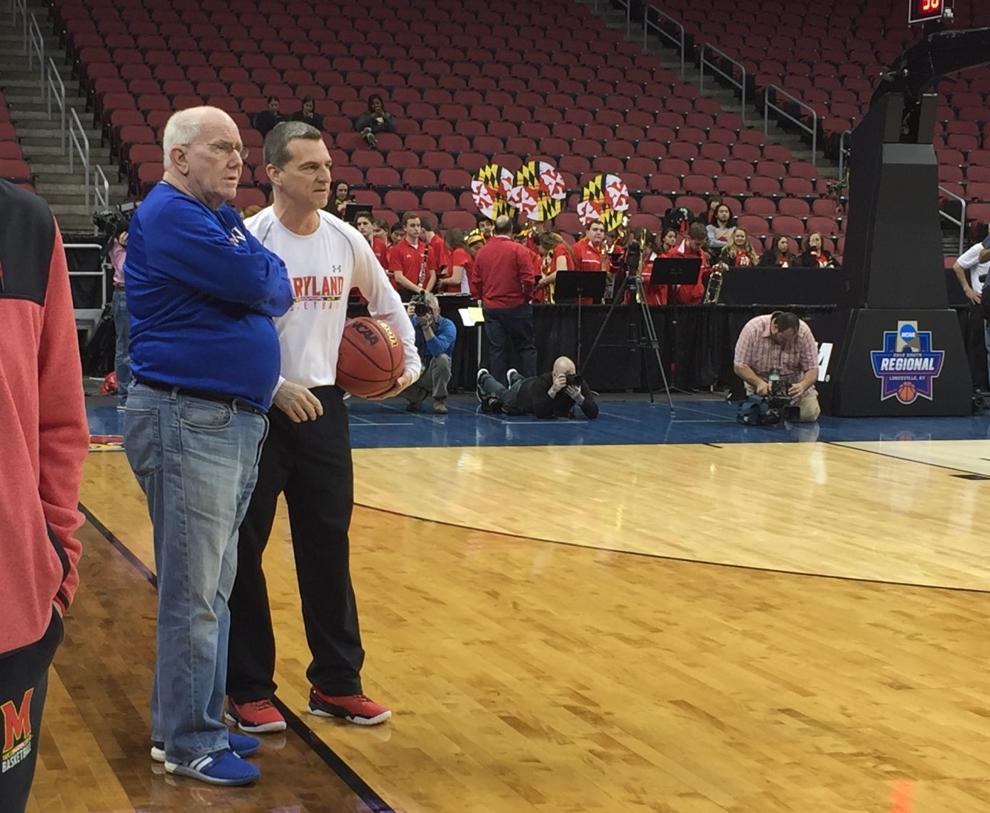 "I really followed both — I didn't go to either school, but I followed both pretty well," Davis said. "I was really more of a fan and interested in the broadcasters at that time than anything else. But I was a KU fan certainly for a long time, but I followed K-State also."
Graduating from Washburn University in Topeka, Davis found his first home calling Fort Hays State sports in 1968. He remained there for 16 years, before making the small relocation to Lawrence, in order to become the play-by-play voice of the Jayhawks. Davis also called for the Royals from 1997 to 2013.
After 40 years in the business by the time Kansas faced off against Virginia Tech in the 2008 Orange Bowl, Davis was no more stressed than if he were preparing for a regular season game back in Lawrence.
"It was no different from preparing for any other game, except that there was a new opponent that we'd never played before," Davis said. "So just business as usual for us, except on a little bit bigger of a stage."
He was more preoccupied with taking note of how everything was perfectly taking shape for a fun game of football.
"Everybody was happy to be there and the game was great," Davis said. "Virginia Tech was a quality team with a great coach, so that added to it, and a lot of those Virginia Tech guys made the NFL."
Preparing elsewhere in the 75,540-seat capacity Dolphin Stadium was Brian Hanni, who would go on to replace Davis as the voice of the Jayhawks after Davis' retirement in 2016.
Also growing up in Topeka, Hanni graduated from Topeka West High School – the same high school that Davis graduated from. After graduating from the University in 2002, Hanni immediately began work for KLWN radio, a flagship station on the Jayhawk Radio Network.
Just six years after graduation, Hanni found himself in Miami Gardens, preparing for a pre-game and post-game show for the "high watermark in KU football history."
Compared to Davis' relaxed approach to the broadcast, Hanni was preparing for the biggest broadcast of his life so far.
"I had more preparation and homework done on that one than anything before," Hanni said. "Every broadcaster does it differently, I sensed that the extra time that we had in the weeks leading up, and the magnitude of the game, it called for a little something extra."
The difference in preparation between the pair, while both methods worked just as well as the other, perhaps showed the gulf of experience between them at the time of the game.
In Hanni's remaining time in Lawrence before making the switch to Texas Tech from 2012 to 2016, he describes himself as Davis' "understudy." In his time at Kansas, Hanni covered 15 men's basketball broadcasts, filling in for Davis when he wasn't available.
One of the biggest things Hanni admires about Davis is his vocal inflection, which is the ability of the broadcaster to match their voice to the excitement of the crowd. Hanni describes the ability to do so as "climbing the ladder."
"Bob had an ability to equal the enthusiasm of the crowd and still in a controlled fashion. It sounded amazing," Hanni said. "I reference that to say, I don't think anyone does it better. That was one of his best gifts, to be able to climb a ladder vocally and that's why he had so many awesome highlight calls that he could belt out unlike any other."
Hanni also admires Davis' ability to add his personality and humor into a broadcast, something that he believes is vital to succeed in the business.
"While the announcer is not the story of the game — the game is the story — the best storytellers allow their personality to shine through in the broadcast as well, and I think Bob was also very gifted in that record," Hanni said.
Following Kansas' 24-21 victory in the 2008 Orange Bowl, Davis went on to call an additional men's basketball national championship games for the Jayhawks in 2008 and 2012.
On Nov. 28, 2015, Davis called his last football game in Memorial Stadium, where the Jayhawks fell to Kansas State 45-14. A little over three months later, on March 5, 2016, he also called his final game inside Allen Fieldhouse, this time resulting in a win for the Jayhawks, as they defeated the Iowa State Cyclones on Senior Night, 85-78.
He was presented with a framed jersey at the end of game, with a large blue No. 1 sewn on the back, outlined in crimson on the white background of the jersey. Above the number read his last name — "Davis."
Since stepping down after 32 years calling play-by-play for the Jayhawks, Davis has remained in Lawrence, spending time with his family.
But even retirement can't keep Davis away from staying in touch with Kansas sports.
"I'm just a fan now," Davis said. "Basketball and football, I'll go to volleyball games and so on. So I'm just like all the other ticket-buying public I guess."
After a remarkable and legendary 48-year career spent with Fort Hays State, Kansas and the Kansas City Royals, Bob Davis is once again just a fan.
—Edited by Brianna Childers