Separated from the rest of the Sporting Kansas City team, goalkeeper Tim Melia held his daughter close Wednesday night. He wanted to celebrate. He needed to be 90 yards downfield with his team, but first Melia had to see the daughter he's had for just seven weeks.
She was shell shocked in the moment, one that Melia has thought about for at least two years.
Melia put her down, and ran across the pitch at Children's Mercy Park to greet the fans that wanted nothing more but to see their U.S. Open Cup Championship goalkeeper and the rest of Sporting KC, who defeated the New York Red Bulls 2-1.
"I was the last one over," Melia said laughing.
While two goals from forwards Latif Blessing and Daniel Salloi electrified the third-biggest crowd in Children's Mercy Park history, it was Melia that held down the fort, especially in the opening minutes.
Protecting the goal from three shots in just five minutes, Melia had to be on his feet from the start. Coach Peter Vermes commended his play and his growth since he arrived in Kansas City.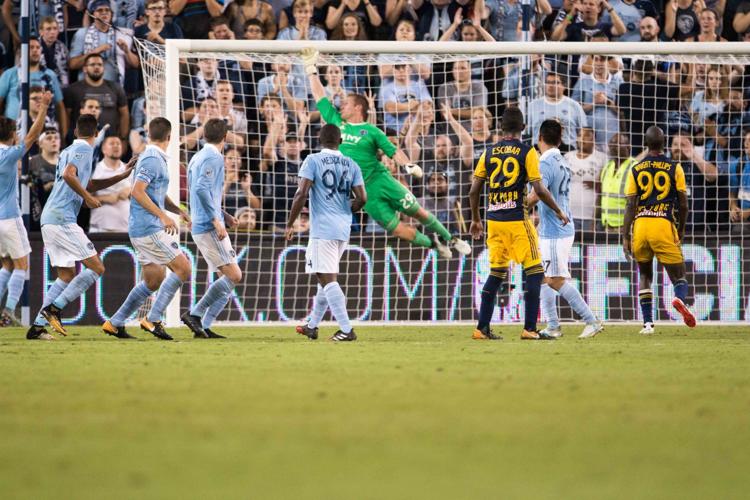 "Where he's become really good is with his feet and in our model of play," Vermes said. "The way that we want to play to the goalkeeper, he was excellent."
As Melia ran over towards his team celebrating the championship with the crowd, he crossed the stage where the Lamar Hunt Trophy would be presented for the first time since 2015.
"Even before we started the season we all had very bitter taste in our mouths about how we were eliminated the past two years," Melia said.
Melia was 20 yards from his team and the jumping Cauldron. He stopped jogging at the edge of the box; a spot on the field the Red Bulls took most of their shots on goal from. Melia was a brick wall.
"I think [my saves] were distance shots and that's something that our team does so well," Melia said. "They close down space close to the goal and force teams to take shots like that."
All season long Melia has been a superstar in goal. His double-digit shutouts this season for Sporting KC have propelled him up with some of the greatest goalkeepers in team history.
"He's taken such a big step, especially this year in the way that he's played, it's so obvious," Vermes said. "And no disrespect to the other goalkeepers in the league but he has been lights out."
Melia locked arms with his teammates, U.S. Open Cup champions once again. He faced a fan base that has witnessed four trophies—one MLS Cup and three U.S. Open Cups—be raised in the past six years.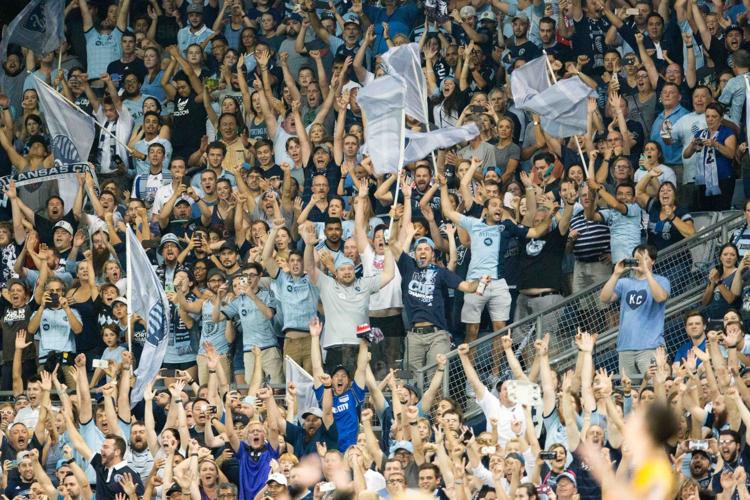 "It doesn't make any difference what type of difference it makes how important the game is or how minuscule it might be, these guys support us through and through," Melia said. "It's really a please and we have to be humble about the fact that we are at this club."
Sporting KC returns to MLS play this Sunday against the LA Galaxy at 1 p.m. at Children's Mercy Park.
— Edited by Forest Lassman